A Black male trucker warns Black people in a TikTok video to stay out of Vidor, Texas, suggesting that racist enclaves known as "sundown towns" are alive and well, not mere relics of America's past.
He had heard stories to avoid the city, which is located in Southeast Texas, but the trucker set out to deliver what he felt was a quick load. He said while driving to his destination, he saw trailer parks, a bunch of Confederate flags, and a doll of a Black man, wrapped in a Confederate flag, hanging from a tree by its neck. The reputation he'd heard was fairly earned, he said. But he arrived, and to his surprise, the company's security guard radios in a code red.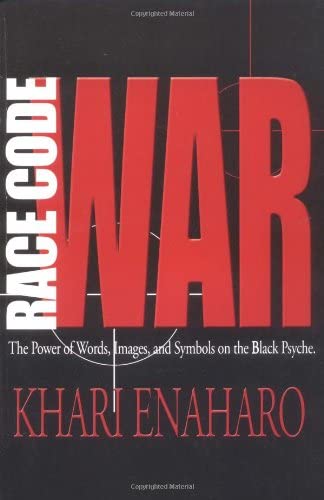 "Hey. I can't, I don't want to be responsible for this guy's safety," said the guard, according to the trucker. He added that a worker came, quickly unloaded his truck, and sent the Black driver along with a stern warning: "Dude, you might want to get up out of here as soon as possible. We're at sundown. You want to leave here, now! Don't stop until you at least get to Beaumont!"
That was the trucker's night in a sundown town, but others have not survived.
The trucker's TikTok video was posted on May 3, 2022, and generated hundreds of thousands of views. According to a 2021 article on BuzzFeed News, 30-year-old Marco Williams had a scary encounter after stopping for gas in June 2021. In a TikTok that had been viewed 2.5 million times, Mr. Williams told his followers that on his return home, traveling along Route 119, he visited a small service station in Kentucky to refuel and grab some snacks, the outlet reported.
"The cashier was like, 'You best not be around here after dark. This is a sundown town,'" Mr. Williams said, noted buzzfeednews.com in an article titled, "Sundown Towns Are Still A Problem For Black Drivers."
History of terror
Across the United States, between 1890 and 1940, community after community drove out Black populations, as discovered by the late sociologist, historian and professor James Loewen during his research for his award-winning text "Sundown Towns: A Hidden Dimension of American Racism."
According to blackpast.org, "Sundown Towns are all-White communities, neighborhoods, or counties that exclude Blacks and other minorities through the use of discriminatory laws, harassment, and threats or use of violence. The name derives from the posted and verbal warnings issued to Blacks that although they might be allowed to work or travel in a community during the daytime, they must leave by sundown."
Sundown towns used policemen, firemen, bricks, and signs to force Blacks out of the suburbs and into the ghettos, said Prof. Loewen during a speech at Politics & Prose Bookstore in 2005.
Many of these towns in the Midwest, in Oregon and California, across the North (except the Northeast), and the East, put signs at the city limits, typically saying "N——r, don't let the sun go down on you in Manitowac (Lake Michigan), for instance," said Prof. Loewen. The same could be said for Ashland, Oregon; Taft, California; Pekin, Illinois, or Myakka City, Florida, he said. But some sundown towns had no signs, but the great target was and somewhat remained Blacks, he said.
According to Prof. Loewen, he located six sundown towns in Mississippi and expected to find 10 in Illinois and maybe 50 across the rest of the country. "I found 472 sundown towns in Illinois alone, which translates to probably 10,000 across the United States," he stated.
In modern-day times, sundown towns in America either through the use of restrictive covenants throughout the town; violence or threats of the same threatening behavior by White individuals; ordinances; realtor steering; bank redlining; or other formal or informal policies, kept people out, according to History and Social Justice, the world's only registry of sundown towns, inspired by Prof. Loewen.
Although it is difficult to make an accurate count, historians estimate there were up to 10,000 sundown towns in the United States between 1890 and 1960, mostly in the Mid-West and West, according to blackpast.org.
"First of all, it's a holdover and a continuation of the historic racism in America, that those towns existed. And what has happened, say in the past 50 years, is that the attitudes that created that policy and position in the first place still exist," stated Greg Akili, director of the Fannie Lou Hamer Institute in Los Angeles. A classic example is Torrance, California, where they kill Black people, such as Christopher Deandre Mitchell, shot by police within seconds of walking up on him, said Mr. Akili.
"They joked about it, and they talked about it. And they targeted and profiled Black people. So while they may not have the policy anymore, it may not be on the books, the attitudes and the actions that still exist, are there. While we don't call them sundown towns anymore, we do know that if Black people are in certain parts of L.A. County and certain parts of the country, they are profiled, they are monitored, and in many cases killed," Mr. Akili told The Final Call.
Not just a problem of the past
On TikTok, #sundtowntowns has generated 32.4 million views with users sharing historical information and even some testimonials about sundown towns across the United States.
In a September 2020 Report to the City Council, Glendale, California, apologized for the fact that it had been a sundown town and has a history as home to White supremacist organizations that alone would have made the city hostile to Blacks. It is well-documented that the Ku Klux Klan was active in Glendale as early as the 1920s when it was noted to be a "strong" organization including many of the businessmen of the suburban city [as] members of the masked brotherhood, and the KKK was active in Glendale in the 1960s, read the report.
Glendale stated it was wrong for what it did, but it hasn't held police accountable for the profiling that they do of Black people that are found there, at certain times, so it's a continuation in a different way, argued Mr. Akili.
"We can, and Dr. Martin Luther King talked about this—legislate people and public policy. What we can't control is people's anger, and their resentment and their racism and how that's reflected," said Mr. Akili.
Khari Enaharo, author of "Race Code Wars" and the upcoming "Sex Code Wars" said, White supremacy's elements include hardcore called segregation, the KKK and the Civil War, and sundown towns are a part of that harder-edge implementation of White supremacy. The soft core is that they never go anywhere, he said.
"Now, are there towns in which you still don't want to be caught in after dark? You better believe it," emphasized Mr. Enaharo. And as America's racial conflict or the racial situation begins to get tense, then it's very possible people could see those kinds of communities begin to pop up again, he said.
"Had we followed what the Honorable Elijah Muhammad, and the Republic of New Africa and others had talked about some years ago, by setting aside some states, where Black people could produce their own and control their own, this probably would not have happened because we would have been totally self-reliant," said Mr. Enaharo, referring to the principal teacher of separation, the Most Honorable Elijah Muhammad of the Nation of Islam.
"We know that before the Honorable Elijah Muhammad, the great and Honorable Marcus Garvey advocated separation. We know that Noble Drew Ali also spoke of separation. We know that the Communist Party back in the 1920s and 1930s also advocated separation," stated the Honorable Minister Louis Farrakhan, during his message: "The Question of 'Integration' vs. 'Separation.' This message was delivered July 20, 1980, at the Institute of Positive Education in Chicago, Illinois.
"Although decades have gone by since the principal advocate of 'separation' stood up, the issue of 'separation became a great issue when President Abraham Lincoln was on the scene, and other presidents after him, where there was this constant battle of 1) Should the descendants of African slaves in America stay, and we become a part of the American way of life? or 2) Should we, as Black people, leave and return to our own self, our own kind, our own people and become an independent nation?" the Minister stated.
"Today, we have to look at the 'Integration' and 'Segregation,' and behind these words discover meaning, and behind the meaning discover the intent of the parties who are advocating either way. If the intent of the Government in advocating integration is to trick us into believing that our 400-year-old enemy has now become our 'friend,' and that we should forgive and forget and be glad to take part in this great American way of life, then the intent is evil. So, the result of such evil intent can never bring justice to a people who are aggrieved," said Minister Farrakhan.
"If that had remained in place, I'll guarantee you Black people would control at least 10 southern states, maybe more, and they would have a gross national product, not counting what we consume, but what we produce in the neighborhood of $10 trillion. So, somebody saw all of that coming," stated Mr. Enaharo.
In a nutshell, Sundown towns constituted a very real feature of the U.S. apartheid and terroristic landscape, the reality of which has been largely erased from memory, said Nkechi Taifa, president and CEO of The Taifa Group, LLC, a social enterprise consulting firm whose mission is to advance justice."Kudos to the Afrofuturistic Lovecraft Country for its role in resurrecting that banal piece of history," added the human rights attorney and representative of the Washington, D.C.-based Reparation Education Project.
"LoveCraft Country" is the 2021 Emmy Award-winning HBO series starring Jonathan Majors and Jurnee Smollett. It shows how a search for a missing father turns into an otherworldly trip. Based on Matt Ruff's novel, this series follows Korean war vet Atticus Freeman, his friend Letitia and his Uncle George on a journey across 1950s Jim Crow America. What follows is a struggle to survive against the racist terrors of White America and the terrifying monsters ripped from an H.P. Lovecraft paperback, according to HBO.
"Presumably a vital part of the critically necessary 'Green Books' which provided a guide to where Blacks could safely eat and rest while traveling throughout the country, knowledge of the overt dangers within various states, cities and towns was essential," Atty.
Taifa told The Final Call. "That is why today as states and municipalities throughout the country are looking into their own backyards and opening their own caskets containing skeletons from the enslavement era and its legacies, and as they consider reparations, it is necessary that all harms be uncovered, including the existence of sundown towns," she concluded.
Many Blacks and Whites love legendary musician/actor Nat King Cole's hit song "Route 66," traveling West, but they don't realize that half of the counties on the route were sundown towns, said Dr. Opio Sokoni, Jacksonville, Florida, activist, professor and filmmaker.
"Imagine driving through cities, in your own country, where you have the boogey man effect. And to compound that, if you have your own family in the car," said Dr. Sokoni. In these not-so-distant towns, a lot of people disappear, because cops can grab people, jail them overnight, and humiliate them, all as a result of racism, he stated.
However, the "The Negro Motorist Green Book," (Green Book), which was published during the segregation era and identified businesses that would accept Black customers, has been a silver lining, he said.
"And that was the wonderful thing that people loved about the Nation of Islam, because they always found the silver lining in, hey, if you don't want to do for us, if you don't want to help us, we can do for ourselves."