GARY, Ind.—The Mayor's Office of Violence Prevention in Gary, Indiana, welcomed Student Minister Nuri Muhammad as their special guest speaker for their back-to-school event.
At St. Timothy Community Church, local youth were recognized for their work as interns in various city jobs during the summer, such as cleaning city parks and working in the mayor's office.
Joy Holliday, executive director of the Mayor's Office of Violence Prevention, stated, "We are honored to have Minister Nuri Muhammad speak to our youth today, feed something positive to our children as they prepare for a successful year in school."
Addressing the attentive audience, Minister Nuri stated, "I've come to drop some jewels, some knowledge and wisdom on the young brothers and sisters on what I've learned through trial and error, through the course of life, so that hopefully you can get to where you need to get to at 23 instead of 63."
He continued by sharing lessons from his childhood growing up in Indianapolis where he was headed down the wrong path until he met a man.
"My teacher, the Honorable Minister Louis Farrakhan, I met him through his lectures before I met him physically. I really was sufficient retaining his lectures. When I was coming up in the streets, I did like making money, but when I came and decided to be right, and learn that I was missing a lot of knowledge, I became more hungry for knowledge, than I ever was for money," stated Minister Nuri.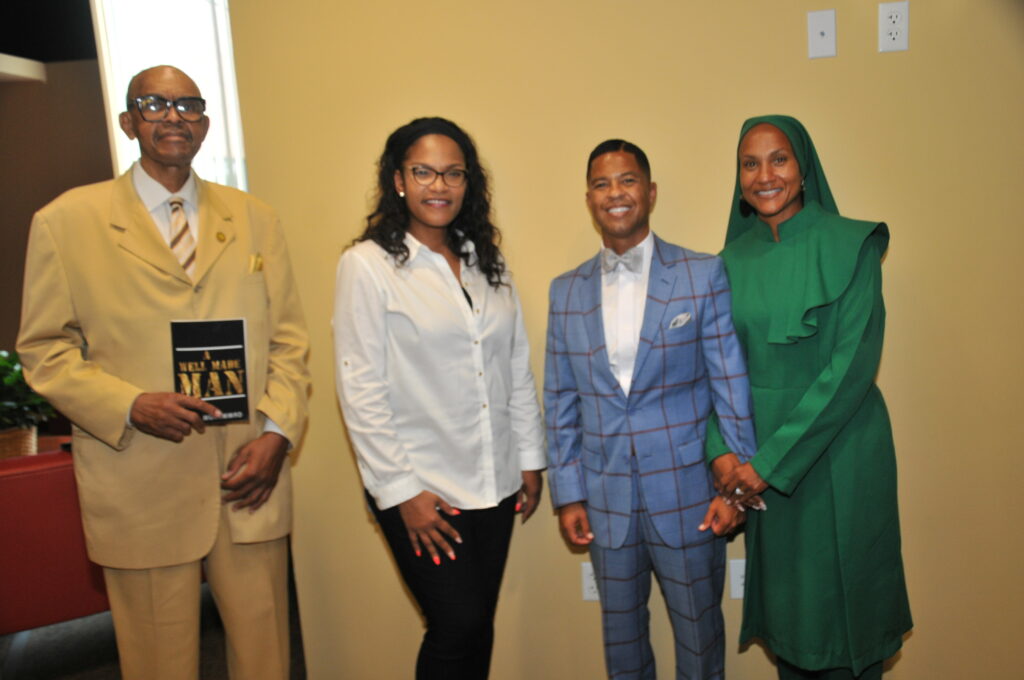 "I started committing myself to study like I used to commit myself to hustle."
He went on to talk about his disinterest and lack of good grades in school, until his senior year of high school. The summer before entering the 12th grade, Brother Nuri became a registered member of the Nation of Islam, and began learning the true knowledge of God and himself, and that sparked an awakening in himself to always be the best.
He was able to complete high school as an A student. He encouraged youth in attendance at the Aug. 6 event, to always be the best at anything they are doing.
Businessman, Milton Thaxton Jr., owner of Smartdog Technology, stated, "I had been following Brother Ben X on Instagram regarding digital real estate, and I happen to see Minister Nuri speaking with Brother Ben. Minister Nuri's words were very encouraging, and I appreciate all the information that he has given the young men to open up their minds, so it was an honor to hear Minister Nuri."
Alexander Johnson, 18, participated in the violence prevention program and worked in the city's parks. "I think Brother Nuri executed every word, every thought very well. This was my first time hearing him, and I took in everything he said," he said.
The Mayor's Office of Violence Prevention is an initiative that provides mentoring, conflict resolution, job training, violence prevention, and more. To learn more about this program, visit: https://gary.gov/thrive/media/.
(Shawntell Muhammad can be contacted at [email protected].)