FINALCALL.COM
The problem with minor coverage of a major case
"It was almost like he was this god, 'how dare you disobey me?' I can't explain it, it's really wierd now. … But when you're with him, it feels like that: 'How dare you disobey me?' … It's such an embarrassing thing to talk about because you feel, how did I make this happen to myself? … How can you question this person who can turn your life around? You would never be in this situation by choice."
–Kadian Noble, a Black British actress, says Harvey Weinstein sexually abused her in France in 2014. She has filed a federal lawsuit against him.
Harvey Weinstein, the fallen movie industry giant, is a convicted sex criminal. But where is he? Where are the Weinstein documentaries, where are the news specials featuring his victims, prosecutors, lawyers, industry insiders, where is the national, wall-to-wall coverage of the conviction of a prolific, serial sex abuser?
Why so little major media focus on a man literally accused by 100 women?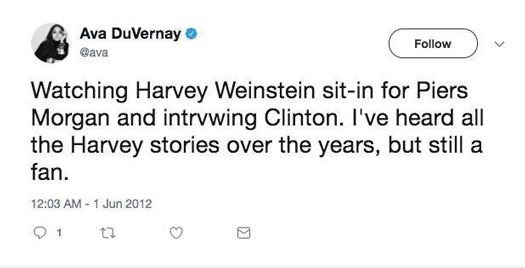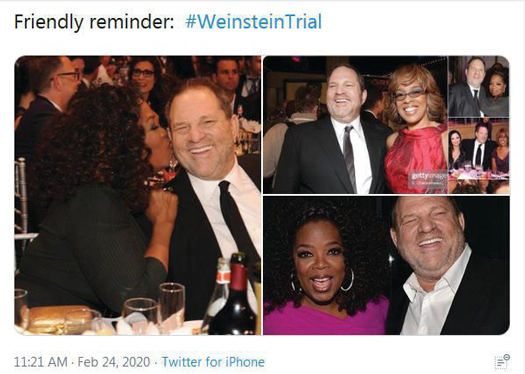 A New York jury Feb. 24 convicted Mr. Weinstein of a criminal sex act in the first-degree for assaulting a woman by forcible oral sex in 2006, and rape in the third-degree for a 2013 assault on another woman in a New York hotel.
He is scheduled for sentencing March 11 and faces up to 29 years in prison. Other charges are pending in California.
His case got daily coverage in New York, but not the nightly national coverage deserved. This major trial had major implications for a major problem in a major social and cultural moment.
It's not gossip, hearsay or debate, the man named as poster boy for the #MeToo movement against the sexual exploitation of women is on his way to prison. Mr. Weinstein has been accused of sex crimes by Black British actress Kadian Noble and award-winning Black actress Lupita Nyong'o.
Shouldn't a society that wants to protect women claim victory and boldly tell all abusers, "your time is up!"
Our history demands Black men never abuse Black women and punishment should be meted out to those guilty of abuse. Our women have suffered too much to be ignored. Our love of our mothers, our sisters, our daughters, our aunts, our cousins, our nieces, our grandmothers demands they be protected and respected. Rape is a capital crime under the law of God.
CBS network star Gayle King interviewed "Drew," Juror No. 9, about the Weinstein case, its pressures and his experience. Her questions and demeanor were matter of fact. Unlike a controversial interview with Lisa Leslie where she badgered the WNBA star about claims of rape aimed at the late basketball star Kobe Bryant in a case that fell apart and never saw prosecution.
And, when Ms. King's colleague Charlie Rose was accused of sexual misconduct, she declared in a 2018 article, "I don't believe in turning your back on a friend, even when a friend has done something you adamantly disagree with and you're disappointed in. But I also know that you listen to women, and I don't discount their stories, either."
Ava DuVernay, director of "When They See Us," was dragged over Black Twitter when a 2012 tweet surfaced where she praised Mr. Weinstein's performance in an interview. She expressed admiration, tweeting "heard all the Harvey stories over the years, still a fan." She never described what those stories were, but Black critics quickly pointed out her condemnation of Michael Jackson because of a dubious documentary and other Black males accused of wrongdoing.

Actress and comedienne Monique challenged Oprah on Instagram: "You also said 'if we make this all about Harvey Weinstein then we have lost the moment'. When you either are, or were going to be a part of the documentary on Michael Jackson, and Russell Simmons, how is that not making it all about them? Interestingly, Brother M.J. was acquitted, and deceased, so how is he not off limits? Russell and Harvey are accused of the same thing so in fairness how do you not 'support' the accusers of both as you said you did with R.S. or you look for the silver lining for both like you said you did for H.W.?"Oprah reportedly turned off her Instagram comments when the Weinstein guilty verdict came in.
"No Harvey Weinstein, No (Jeffrey) Epstein, just Michael Jackson and Russell Simmons, this is a shame," rapper 50 Cent said last year, aiming comments at Oprah.
Hip hop star Snoop Dogg took Oprah gal pal and Weinstein friend King of CBS News to task for pressing Ms. Leslie about the dubious rape allegation against Mr. Bryant. Nation of Islam Minister Louis Farrakhan Feb. 23 defended Snoop's strong words and language against Ms. King, saying the Holy Qur'an, the Islamic holy book, allows one injured by hurtful speech to utter hurtful speech.
"According to the most recent data released by the Justice Department in a special report on female victims of violence, white men committed more than 57 percent of sexual assaults from 2005 to 2010 in the United States," said Dr. Salamishah Tillet, who works with young women, in a Feb. 26 opinion piece in the New York Times. She called identifying White men as sex predators and rapists a shift away from the myth of "the black male rapist."
"As that stereotype took hold, it destroyed the lives of black men and their families, and it had another chilling effect: It discouraged all women from coming forward with allegations against white men. … And the stereotype of the black male rapist has also intimidated black women who were assaulted by African-American men into silence out of fear of being labeled race traitors or, worse yet, of being seen as complicit with a criminal justice system that disproportionately incarcerated black men," she said.
She also rightly noted, while she did not agree, "50 Cent's comments rang true for some who had witnessed another pattern over the last two decades: The most famous men arrested in the United States for sexual assault in the years before the #MeToo era, including Kobe Bryant, Bill Cosby, R. Kelly, Michael Jackson, were black, notwithstanding the sexual assault accusations against the Pittsburgh Steelers' quarterback Ben Roethlisberger around 2009 and the managing director of the International Monetary Fund, Dominique Strauss-Kahn, in 2011," she said.