CHARLENEM and Brian E. Muhammad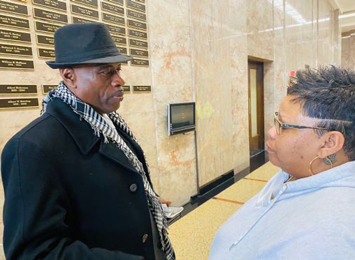 The family of a young Black woman still hurting from her brutal, senseless death awaits the outcome of the trial of the man who slaughtered her. But the case may not hinge on whether he committed the heinous act. The verdict may be tied to a controversial question: Was he sane?
Many Blacks say everything John Lee Cowell did before fatally stabbing teenager Nia Wilson and trying to kill her sister Letifah screamed sanity–and they want justice, not excuses.
As the trial entered its second week Feb. 10, emotion was high as Mr. Cowell sat in the courtroom claiming insanity and pleading not guilty to murder. His attorneys argued he suffers from schizophrenia and "was actively psychotic with hallucinations and disillusions" the night he shoved a large kitchen knife into the unsuspecting sisters' necks.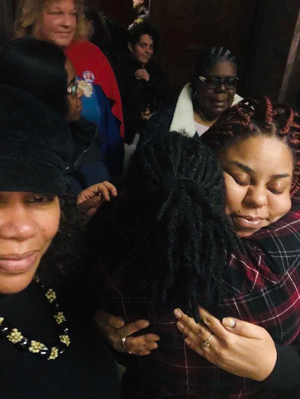 Nia, Letifah, and a third sister, Tashiya, were about to board a Bay Area Rapid Transit District (BART) train at the MacArthur Station when Mr. Cowell rapidly attacked them from behind.
Amilcar "Butch" Ford, Alameda County assistant district attorney, called Mr. Cowell evil, and argued his actions July 22, 2018 had nothing to do with schizophrenia or drug abuse.
Mr. Cowell faces one count of murder, one count of attempted murder of Letifah Wilson, with a special enhancement of lying in wait, meaning willful, deliberate, premeditated acts.
Both counts should carry a possible life sentence and the death penalty, and increased penalties for two prior felony convictions, according to Alamada County District Attorney Nancy O'Malley. Prosecutors, however, don't plan to seek the death penalty if the killer is convicted.
Mr. Cowell served time in state prison for an Oct. 16, 2016 robbery and a May 25, 2012 violation of a previous conviction, for which he received probation, according to District Attorney O'Malley.
Assistant District Attorney Teresa Drenick said she could not tell The Final Call why the death penalty would not be sought, nor did the district attorney discuss it.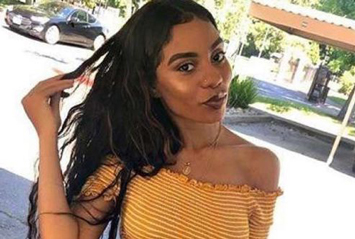 Ms. Drenick declined to discuss the case, saying a trial was underway. Available information that could be shared is public and outlined in charges against the defendant, she said.
"Right now, it's going in our favor. I'm happy that it is, most definitely. Haaaahh," said Letifah Wilson, as she exhaled deeply. "With them finally seeing from my point of view and my vision how everything happened has given me a big relief off my back. I don't have to keep explaining myself about that day or what happened," she continued. "I'm thankful for them seeing what really, really, truly happened to me and my sister," she told The Final Call. Nia Wilson was 18-years-old when she was murdered.
She and her baby sister Tashiya, 22, who was scheduled to testify Feb. 10 at Final Call press time, were not in court during opening statements, when Atty. Ford played surveillance video. Footage shows Mr. Cowell watched the three young sisters walk upstairs to catch the Concord BART. After they exited the train at MacArthur Station, he launched a surprise assault, with two quick stabs, one to the neck of two of the three sisters.
It's been difficult for Letifah Wilson but the young woman said she was feeling pretty good physically. She's been trying to sleep, exercise, eat more and stop stressing. Her father, Ansar El Muhammad, suffered a stroke in late December.
"I have to include him into the healing as well. We have to humble ourselves and be patient, and meditate," she said. My father is progressing well, taking it a day at a time, she added.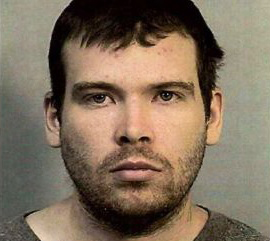 "He's guilty, all the way around," she said of Mr. Cowell. She's ready to face him, stare him down, and make him remember that day.
"You hurt me, and you took somebody away from a loving family. You took one of our loved ones away. How could I ever forgive you for that? And then you, you tried to take me out. How could I ever forgive you for that? How can anybody ever forgive you for that?" asked Letifah Wilson.
She has been coping day-to-day despite the ordeal and trial by cooking her baby sister's favorite foods, tacos and burgers, reading her favorite books, and watching her favorite programs, comedies and princess movies. "We have our sister time and that's one thing I really miss about everything is our sister time, when it's just me and all of our sisters together, just bonding," the 27-year-old shared.
She and her family members passed out fliers at social clubs in the city, at colleges, and online to make the community aware that the trial was starting. The support has been tremendous, she said. "I can't thank them anymore. It's just overwhelming how many people have been touched by this tragic event."
Consultants from Alameda County's Victim-Witness Assistance Division are helping to support the family through the court process.
"This affects my everyday life," said Alicia Grayson of her youngest daughter's slaying. "You're not supposed to bury your child. It's like, it hurt me to the core, my every being. Although it's been two years, it seems like yesterday."
Her daughter was a happy-go-lucky person, very energetic, and loved to dance, she said. The driven, talented girl loved doing her own makeup, but hated BART, according to her mother. Reluctantly, she rode BART July 22, 2018 because she was with her older sisters, she explained.
"Even watching video of that fateful day at court, she never sat down. She stood up for 25 minutes, and you could tell she was not comfortable on the BART, and now I know why. She knew! She knew," Ms. Grayson continued.
She watched the video of what occurred that night in bits and pieces and could never bring herself to watch the actual stabbing. "But just to see that that was literally her last," she broke off crying in mid-sentence.
"She was a beautiful person inside and out, you know, genuinely in her soul. She was a beautiful, loving person, and she loved people. She loved other people," said Ms. Grayson, after mustering up the strength and will to speak.
Mr. Cowell took my best friend, said Tashiya Wilson, Nia's 22-year-old sister. "Just to have that person that I could run to and talk to and that understands me, it makes me feel lonely," she admitted.
The killing shocked her because she rode BART every day. It was her only way to get to work. "Just to be on something I got on every day and that happened to us out of all people, when it was more like a million other people that was on that platform, it just traumatized me," Tashiya Wilson told The Final Call.
"I don't even look at, I'm sorry. Not today. I don't want to sound racist. I don't look at White people the same, because I never expected that to happen to us. It just happened out of nowhere, and for me to find out that he literally followed us from Concord and watched us the whole way there, it creeps me out," she continued.
She watches her surroundings now, barely goes outside, except to work. "It traumatized me just for somebody to even take the time out of their day just to do that to us, not just to us, but to anybody. It's wrong!"
As the sisters were making their way to another train, a woman left the train with her child in a stroller, heading to the right, the 22-year-old recalled.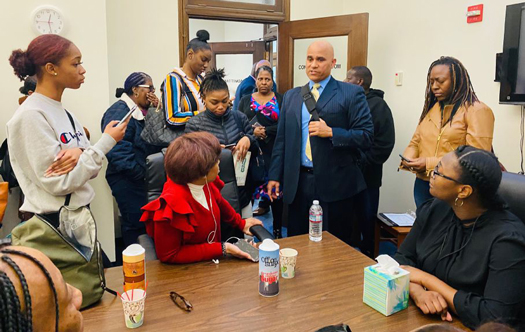 "I walked around her, and as soon as I did that, two seconds later I seen Nia trip onto the BART, on the train. It looked like she tripped on there, but that's when he stabbed her … I feel like I moved in the nick of time right before it happened. Oh my God! I get emotional talking about it," Tashiya Wilson said.She thanked everyone who is supporting the family, and expressed sorrow that the world came to know Nia and their family through a tragedy. "We appreciate all the love and support. I just want us to get justice. I don't care if it's death penalty, life without parole. It really don't matter to me. I just want him to be locked up, throw away the key."
Abdul Sabur Muhammad, who leads the Nation of Islam mosque in Oakland, has been a regular in the courtroom. "Certainly we stand by the side of our family and all of our people who suffer as we cry out for justice, and we're looking forward to the system of justice doing its job," he said.
"The prosecutor did a fine opening of the case, and evidently, it was too much for the suspect, the killer, to endure," said Minister Sabur Muhammad. "He acted out, attempting to give the impression that he was not mentally capable of sitting in the courtroom, though the experts have already said that he was."
He was referring to Mr. Cowell's outburst before the deadly video was shown.
Mr. Cowell began shouting very early in opening statements, despite Judge Allan Hymer's orders for him to be quiet. However in other hearings, he never made a sound, according to Minister Sabur Muhammad.
When defense attorney Christina Moore got up to speak her client began to act out.
"She went and got him a cup of water and says, 'John, are you thirsty?' And she left her opening argument to go and comfort her client, though through all of the hearings up to the date, the man had nothing to say. The man needed no comfort, and so for his acting on that day, I think he's deserving of an Emmy, an Oscar, maybe even a Grammy if he could sing," Minister Sabur Muhammad continued.
Sitting in the courtroom was difficult for Cephus "Uncle Bobby" Johnson, a Bay Area-based police reform activist. His nephew, Oscar Grant, was shot to death on a BART platform by a transit cop on New Year's Day 2009.
Behind Nia's family sat all Blacks or people of color, and on at the opposite side, mostly media and no Blacks or people of color, he observed. He wasn't clear if anyone in that area was related to the defendant.
"It was just something to see that, reminiscent of what happened to Oscar and his trial, too," said Uncle Bobby.
"It started off like boom!" said Beatrice X, his wife and co-founder of their family advocacy organization Love Not Blood Campaign. "The prosecutor has already laid out the case to prove that he is guilty in his opening statement. He did that by showing the video and the video actually showed where this man was watching these babies. Watching these babies, got on the BART … and where she was standing, in the video, you could see him watching her," she told The Final Call.
"Once Nia was stabbed, two police officers and paramedics were already at BART helping somebody else … a brother came by, and a sister came by, and they were screaming, 'It's a guy with a knife! … back there!' And they were pointing back with their thumbs, running in the video," she recounted.
"Do you know that this wicked, evil person ran just like they did and told the police, 'It's back there! It's back there,' " said Beatrice X.
Like Mr. Cowell, other White perpetrators of horrendous acts against Black people have "mental illness" and is a frequent justification for their actions. Uncle Bobby said looking at cases around the country, there is a pattern of playing the insanity card.
All of the killer's actions pointed to forethought, argued Uncle Bobby Johnson. From having a knapsack with a change of clothing, to pointing cops in the direction of the crime as he ran past them trying to get away and blend into the crowds, he added.
In Portland, Ore., lawyers for Jeremy Joseph Christian have entered an insanity defense. He is on trial for stabbing two White men to death and injuring another in May 2017 after they objected to his racist, anti-Muslim tirade aimed at two teenage Black girls. (See story page 3.)
Mr. Christian described himself as a White nationalist. He held extremist views, posting neo-Nazi, anti-Semitic, and far right material on social media with an interest in political violence, according to media reports,
In 2015, Dylann Roof massacred nine Black parishioners while they innocently participated in a Bible Study class in Charleston, S. Carolina. In an appeals court, lawyers are claiming the avowed White supremacist was insane when he committed the act. Mr. Roof has been on federal death row since being convicted for the murders.
Some point to an acceptance of intolerance and loss of civility in the country with Whites emboldened by the 2016 election of President Trump and an extreme nationalist mindset. Blacks suffer more racial attacks than any other group.