, contributing writer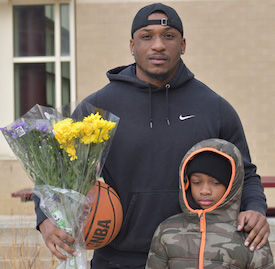 PHILADEPHIA–The city of Brotherly Love endured a cloudy, gloomy Sunday, heavy-hearted with the tragic news of the death of basketball great and hometown hero Kobe Bean Bryant. The relationship between the city and Kobe was in some ways complicated, said some. But the love was always there, and if it wasn't, his loss brought it to the fore. In high school at Lower Merion, he put and also ran the team on his back and won a state championship his senior year in 1996. It was remarkable that he chose to play for a local suburban school rather than attend a prestigious basketball academy. During the state tournament in historic Palestra, he was poetry in motion, an artist against amateurs. The next big argument was whether he should attend college or turn pro? Kobe went 13th in the NBA draft, landing with the Los Angeles Lakers. The rivalry and tense relations started, coming to a competitive head in the 2001 NBA championship series against the Philadelphia 76ers. Ahead two games to one, he famously said leading into game four, "We're going to cut your hearts out on Wednesday." It was vintage Kobe and his competitive nature.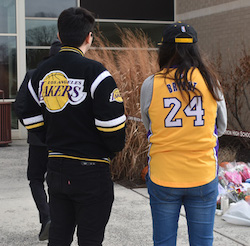 A makeshift memorial was quickly erected outside the gym named in his honor at Lower Merion High School in suburban Lower Merion, Penn. Ryan Zopa grew up in Philadelphia and now lives in the Manayunk section of the city. He laid flowers at the memorial. "I grew up watching Kobe, and he was an inspiration to me not for what he did on the court but off the court. He taught us there is so much more to life than just basketball. I have grown to love him just that much more. He has a unique relationship with the city growing up here. It's such a sad day."
Leroi Leviston from Paoli, Penn., called Kobe his idol. "My big brother played against him in high school. I got to meet him on several occasions. I followed his journey and became a Lakers fan. He is a person I look up to for greatness inside of sports and outside. He taught me you could be anything you want to be in life. That's his legacy. Some people looked at it as arrogance. I saw it as you are the only person that can be truly confident in you. He reinvented himself after basketball and was succeeding. This hurts, and it is devastating."
Abdul Smith came from Trenton, N.J., bringing flowers, a basketball and his eight-year-old nephew. "We lost a great one in Kobe Bryant. I'm still in disbelief. It was a horrific event. I'm a former athlete, and to be honest, I was not a great fan of Kobe. At the end of the day, you cannot deny greatness. What he did, scoring championships, titles, and what he was doing now post-career impress me the most, his bond with his daughter, coaching up other people. It was just unfortunate."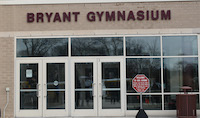 Philadelphia educator Will Mega doubts you can separate Kobe from basketball. "All that we have known of Kobe Bryant has been attached to basketball. I think it's not very easy to make that separation. On his last day, he was headed to a basketball game with his daughter. He brought everything into his basketball world. He did not step out of the game."
"I admire he wanted to tap into the god within and master himself. I think his legacy will be that of a person who had no room for excuses who immersed himself in becoming perfect in his skill. He looked at his mistakes and fixed them. Kobe played chess while others played checkers," he added.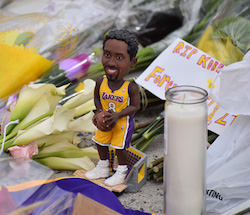 "To start with Kobe comes from a Philadelphia basketball royal family," the Reverend Glenn Wilson, a basketball aficionado, told The Final Call via email. "His grandfather, Mr. Bryant was a major cog in the Charles Baker League. Kobe's father Joe, played his basketball at John Bartram High, LaSalle College, and the Philadelphia Seventy-Sixers. Kobe honed his skills playing against grown men while he was still in high school. Kobe is to be remembered for his tremendously focused work ethic which drove him to always want to get better."
WURD radio personality Joey Temple told The Final Call: "Kobe was Philadelphia. He started with the Sonny Hill League, then went overseas with his family, came back, and was all of that. He was a strong-minded brother who will be missed."
–Michael Z. Muhammad, contributing writer