Contributing Writer @touremuhammad
EVANSTON, Ill.–Fifth Ward Alderman Robin Rue Simmons is leading the charge for an interesting development in the demand for reparations as this small college town moves beyond talk of studies and discussions with plans for a funding effort to benefit its Black residents.
The Evanston City Council, with a near unanimous vote (8-1), approved a measure in November sponsored by Alderman Simmons to direct the first $10 million over 10 years in tax revenue from recreational marijuana sales to a reparations fund.
"We were working hard to bring equity and inclusion and we were not fitting the bill," explained Alderman Simmons during a Dec. 11 town hall meeting. "We needed to move our efforts beyond apology and ceremony–and we needed to bring action," she said.
A crowd of over 600 people turned out for the meeting keynoted by actor and longtime reparations activist Danny Glover.
The meeting was held at historic First Church of God on Simpson Street lead by Pastor Monte Dillard, who is also Evanston's Equity and Empowerment Commissioner. The church has been in Evanston for 109 years and it has "always been a beacon of light. That is our hope to continue that," said Pastor Dillard.
Reparations: A 21st century issue
"This is the most intense conversation, I believe, that we're going to have in the 21st century, right here, reparations," Mr. Glover said. The alderman and those with her "have stood up and put their foot in the fire," he said.
The evening event was organized by Dr. Ron Daniels, president of the Institute of the Black World 21st Century and convener of the National African American Reparations Commission. Also on the panel of speakers was Dr. Iva Carruthers, general secretary for the Samuel DeWitt Proctor Conference.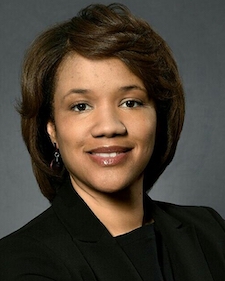 "We came at the invitation of Alderman Simmons because she wanted to make sure that what we do here is real reparations. There is a separation from ordinary public policy that should happen for everybody at any time and that which is exclusively for Black people based on racially exclusionary policies and the legacy of enslavement," Dr. Daniels told The Final Call.
Dr. Daniels emceed the event and brought a team of people to help offer support. "It's important that those who were affected defined the remedy. Those who in fact perpetrated the harm cannot define that," he said.
Alderman Simmons promised to hold meetings "with stakeholders and community members to weigh in on what we need to do to get this right."
"My intention is that this is a direct payment to residents that qualify. We do need to think beyond homeownership and whether it is some level to support capacity building through direct payments for technical training or other credentialing that could build capacity. But, I do want every Black resident to have some way that they can qualify for this reparation, regardless of their education, homeownership status or even their income levels," she explained.
While the final details are still being worked out, funds will not be allocated in September 2020. It was unclear when the funding would start.
The city council is seeking public input to determine the mechanics of the Evanston ordinance. A city subcommittee will decide the best way to distribute the money but the process will be public and transparent, said officials.
While no discussion has focused on whether the measure will be renewed after 10 years, Alderman Simmons told The Final Call funds will also be added from other sources such as Dear Evanston, a local non-profit that has already contributed to the reparations fund.
"My hope is that the fund will be a seed that will be multiplied by foundations and institutions and organizations in town that believe in empowering Black people," she said.
Racial disparity in a model community?
This small but wealthy suburban town of roughly 75,000 residents just north and literally across the street from Chicago has a reputation for welcoming diversity. Various magazines and reports have labeled it one of the best places to live in Illinois. According to recent studies, the racial composition of Evanston is about 67 percent White and 17 percent Black or African American.
But Evanston has a wealth disparity of $46,000 between Blacks and Whites, a life expectancy gap of 13 years and the Black homeownership rate is declining and is at its lowest point since the 1960s, explained Alderman Simmons.
The reparations initiative will confront two major problems faced by Black residents: disproportionate arrests for marijuana possession and residents being priced and pushed out of their homes.
This plan aims to address racially exclusionary policies which contributed to the lack of opportunity and underdevelopment of Black families and neighborhoods that has perpetuated and exacerbated the racial wealth gap in Evanston, said its supporters.
Judge Lionel Jean-Baptiste, a longtime Evanston resident and former alderman, could not hold back tears as he recounted the history of slavery in the Americas, describing "the rape and dismemberment, the whips and lashes" and how the people of Haiti achieved the first major victory against slavery, winning that country's independence from France in 1804. Judge Jean-Baptiste helped pave the way for current success when he sponsored a similar bill in 2002 in Evanston.
"Evanston people have stood up and built alliances," Mr. Jean-Baptiste said. "Black, White and others" to fight against segregation "and build a better society and community."
Evanston, named after Northwestern University founder John Evans in 1854, has had Black residents nearly since its inception. Renee Paden, a fourth generation Evanstonian whose family has been in Evanston since the late 1800s, applauded Alderman Simmons. She hopes the initiative will help her fight to stay in her home despite redevelopment pressure.
"They took our whole block for the Evanston Northwestern research park. Our house is the last house on the block from that era and we are the only Black family on the block and we are not leaving," vowed Ms. Paden, who urged the group to stay focused. "We need to have less pomp and circumstance and more discussion, planning and action. We can't pat ourselves on the back until we have put the plan into action and create the reality." She was among those who spoke when the meeting was opened up for questions and comments.
Other residents complained of not being able to afford increasing rents despite having good jobs. "I am a victim of what took place on the 1900 block of Jackson Ave. I work in the only public high school in Evanston and am not able to afford the rental prices in Evanston," said one speaker, who was born and raised in the city, which is also home to Northwestern University.
Some see the Evanston initiative as a potential model for other blighted urban and rural Black communities facing problems of disparity and exclusion.
"Reparations is long overdue. I wanted to come out here and extend my support and just to make sure that some of those that have worked the ground and been on the grassroots of it don't get lost in it. People like Dr. Conrad Worrill, NBUF (the National Black United Front), knowing that I just felt compelled to be here," said Chris Blanks, founder of Black Abolition Movement for the Mind. "I'm hoping to see how what comes out of here will play out on a national level and whatever we do locally should have the national impact that reparations deserves and that we are long overdue for."
Vetress Boyce, an advocate for reparations in Chicago, urged those present to help push the bar in the Windy City. Sponsored by Chicago Alderman Roderick Sawyer of the Sixth Ward and the Committee on Health and Human Relations, the work is to craft an ordinance to create a City of Chicago Citizens of African Descent Reparations Commission.
"I need the help of those like Danny Glover, Taraji P. Henson to come to Chicago to stand on our elected officials and say we need reparations," said Ms. Boyce. Along with Ms. Boyce, two busloads of Chicagoans attended the Evanston town hall meeting.
"Robin is like a niece to me. Her uncle and I played ball together in college and we have been talking about our rights and being able to do something and to see the moves that she has made, I had to be here today," said legendary former NBA 3-point shooter and activist Craig Hodges who used to regularly share The Final Call newspaper with Alderman Simmons.
"Reparations must wipe out all consequences of the injury, which includes slavery, Jim Crow, segregation, redlining, etc.," said Kamm Howard, a national co-chairperson of the National Coalition of Blacks for Reparations in America (N'Cobra) who offered a clear definition of reparations based on international norms.
Full reparations includes five key components: cessation (stopping the injury); restitution (restoring to previous state); compensation (money and resources); satisfaction (restoring dignity by eradicating false narratives and stereotypes); and rehabilitation (of the mind, heart and spirit to remove the physic trauma), he explained.
Reparations demands aren't new
Even before the broken promise of 40 acres and a mule, Blacks had advocated for reparations. But instead of an effort to repair damage done by the U.S. government and its slave owning citizens, Black Americans were subjected to more assault, insult, pain and suffering at the hands of racism and White supremacy. Despite providing reparations to other countries for past crimes against humanity, many American institutions and citizens have dismissed even a public discussion about reparations. But most Democratic contenders for the 2020 presidential nomination have endorsed or spoken favorably, in some way, about reparations or proposed federal legislation for a commission to study the question of reparations for Black descendants of slaves.
"The concept of reparations for Black people in America is not novel nor is the demand for such compensation new," said Attorney Nkechi Taifa, a reparations proponent and civil and human rights advocate.
During her brief comments, Attorney Taifa highlighted several individuals and organizations who advocated for reparations including in 1783, a formerly enslaved woman from Massachusetts. Belinda Sutton, also known as Belinda Royal, became the first to win reparations for her years in bondage.
Ms. Taifa highlighted Callie House and Isaiah Dickerson who, in 1896, founded the first national organization for reparations, the National Ex-Slave Mutual Relief, Bounty and Pension Association. They had 600,000 dues paying members, she said.
In the 20th century, there was the United Negro Improvement Association launched by the Honorable Marcus Garvey, the Most Honorable Elijah Muhammad and the Nation of Islam, Black Panther Party, Queen Mother Moore, and many organizations that began to include reparations as part of their platforms, she said.
Writing in "Message to the Blackman," his monumental book published in 1965, the Most Honorable Elijah Muhammad's explanation of "What the Muslims Want" gave a comprehensive outline of what reparations would look like. It can be read in detail on page 161 of the book.
Among the points delineated by the patriarch of the Nation of Islam is Point No. 4: "We want our people in America whose parents or grandparents were descendants from slaves to be allowed, to establish a separate state or territory of their own–either on this continent or elsewhere. We believe that our former slave-masters are obligated to provide such land and that the area must be fertile and minerally rich. We believe that our former slave-masters are obligated to maintain and supply our needs in this separate territory for the next 20 or 25 years until we are able to produce and supply our own needs.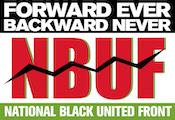 "Since we cannot get along with them in peace and equality after giving them 400 years of our sweat and blood and receiving in return some of the worst treatment human beings have ever experienced, we believe our contributions to this land and the suffering forced upon us by White America justifies our demand for complete separation in a state or territory of our own."
In 1987, in the wake of the civil rights movement, Black groups and leaders, including James Forman, founded the National Coalition of Blacks for Reparations in America, or N'Cobra.
Groups that have obtained reparations are Jewish victims of the Nazi Holocaust in Germany, Japanese Americans interned in concentration camps in the United States during WWII, Alaska Natives for land, labor, and resources taken, victims of the massacre of Blacks in Rosewood, Fla., and their descendants, Native Americans as a remedy for violations of treaty rights, and political dissenters in Argentina and their descendants, according to reparations advocates.
(Final Call staff contributed to this report.)