FINALCALL.COM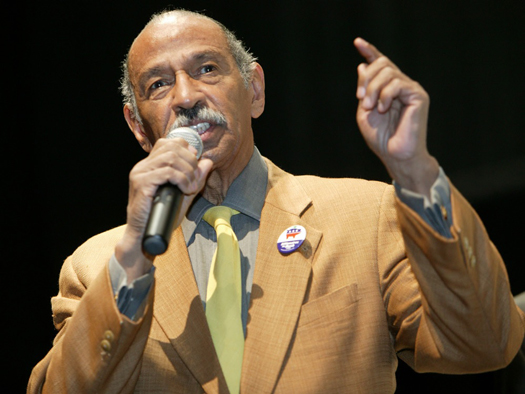 With the passing of former U.S. Representative John Conyers came words of praise and appreciation due a man who tried to serve Black interests and the interest of justice while enduring 50 years in Congress. He departed this life Oct. 27 at age 90, and left Congress in 2017.
He was rightly remembered for a successful fight to pass legislation to make Dr. Martin Luther King Jr.'s birthday a federal holiday, as a co-sponsor of the 1965 Voting Rights Act, co-founder of the Congressional Black Caucus in 1971, chair of the House Judiciary Committee, civil rights champion, convener of hearings on police brutality and criminal justice, advocate for freedom for BlackP ower era political prisoners, and defender of civil liberties. He pushed for progressive politics, authoring countless pieces of legislation over five decades of representing his Michigan district, which included his beloved hometown of Detroit. On another level, he showed class by having Rosa Parks, the legendary civil rights activist, work in his Detroit office for over 30 years.
But, there is another legislative act for which Rep. Conyers, first elected to the House in 1964, should be remembered. And, that is for bringing the topic of reparations for Blacks in America into Congress and pressing for 30 years one of the most important issues this country faces.
When he first introduced "H.R. 40" in 1989, it was seen as an unimportant, fringe idea by most Americans and politicians. But the annual Conyers bill, which called for studying "slavery and its lingering effects as well as recommendations for 'appropriate remedies,' " would grow in importance over the years.
When the Honorable Minister Louis Farrakhan, of the Nation of Islam, made his first appearance at a congressional session, it was in 1990 as a panelist on the subject of reparations. Rep. Conyers sponsored the discussion and extended the invitation. Reparations, and just the thought of a reparations study, was long seen to be a radical idea. It was so radical that the first Black president, Barack Obama, rejected the idea outright.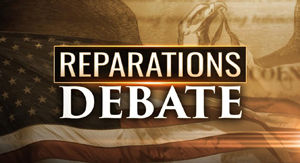 But, the presidential campaign for 2020 has seen those seeking the Democratic nomination noting the importance of reparations, which is no longer relegated to the political sidelines. H.R. 40, or the reparations study bill, is now sponsored by Rep. Sheila Jackson Lee of Texas in the House and Cory Booker, a Democratic presidential hopeful, is sponsor of a companion bill in the Senate.
Marianne Wilson, an author running for president on the Democratic side, expressed support for the idea of reparations in the amount of $100 billion, spread out over a 10-year period. "I believe $100 billion given to a council to apply this money to economic projects and educational projects of renewal for that population is simply a debt to be paid," Ms. Wilson stated .
Democratic House Speaker Nancy Pelosi expressed support for HR 40 earlier this year. "Reparations is a challenging issue," Mrs. Pelosi said during an address at Howard University. "As you probably are aware, Congresswoman Sheila Jackson-Lee has the legislation to study it, and I support that and look forward to an open mind and full participation of the public in that discussion."
Over the summer, thousands waited in line for the first congressional hearing about reparations inside the Rayburn House Office Building. Sponsored by the House Judiciary Subcommittee on the Constitution, Civil Rights and Civil Liberties and organized by Rep. Jackson Lee, the hearing was held June 19, 2019, "Juneteenth," the day which commemorates June 19, 1865, the last day of slavery in the United States.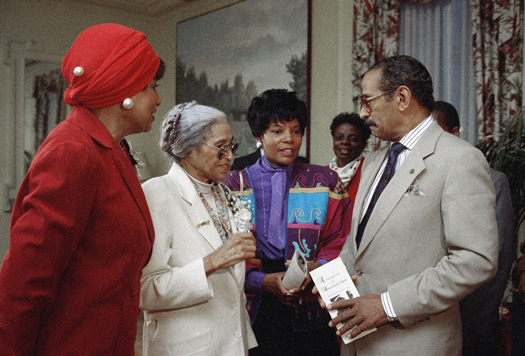 "The stain of slavery was not just inked in bloodshed, but in the overt, state-sponsored policies, fueled by White supremacy and racism, that have disadvantaged African-Americans economically for generations," observed Sen. Booker."Many of our bedrock domestic policies that have ushered millions of Americans into the middle class, stimulating generational wealth and opportunity, like the GI bill, and Social Security, were intentionally designed to exclude Blacks. From school segregation to red-lined neighborhoods to discriminatory mortgage lending," he said.
Writer Ta-Nehisi Coates, whose 2014 article in The Atlantic helped elevate the reparations debate, and actor Danny Glover were among those who testified. The four-hour session included a White woman from a prominent New England family who made a startling confession. "What my grandmother didn't know, but I soon found out, was that the DeWolfs, over three generations, brought more enslaved Africans to the Americas than any other U.S. family, from the North or the South," said Katrina Colston Browne, producer of the film "Traces of the Trade: A Story from the Deep North."
"Over 12,000 men, women, and children were taken across the Middle Passage on their ships. The family's leading slave trader, James DeWolf, was reported to have become the second-richest man in the nation by the time of his death–and he had served as a member of the U.S. Senate. One of the first things I learned was that the DeWolfs were not alone: Rhode Island was the state that dominated the slave trade. Not South Carolina, not Virginia. And this was just the tip of the iceberg."
"Contrary to what I, and so many of us, learned in history classes growing up, slavery was legal in northern states for over 200 years; a considerable percentage of northerners made their livings in businesses tied to the slave trade and slavery; and even as slavery and the slave trade were being abolished in the North, the Industrial Revolution took hold in northern mills processing raw cotton harvested by enslaved people in the South; banks and insurance companies made fortunes financing southern cotton production; and so on and so on.
Among Democrats hoping to win the presidential nomination, support for H.R. 40 is widespread, with just about all of them saying they would sign the bill into law if passed by Congress. Democratic presidential aspirants Sen. Booker, Sen. Elizabeth Warren, Sen. Kamala Harris, Julian Castro, Mayor Pete Buttigieg, Sen. Kirsten Gillibrand, Rep. Tulsi Gabbard and Beto O'Rourke have all expressed support for reparations or the congressional bill to study reparations.
An issue once seen as radical has made its way into mainstream political discourse. It's unlikely that it will go away. And, while there are questions about what should constitute reparations and some complaints H.R. 40 doesn't go far enough, it serves an important purpose. It is a place to begin discussions which opens the door at the proper time and under the proper circumstances for negotiations with the proper party. Rep. Conyers helped to put us on the eventual road to negotiation.
The matter isn't decided yet and the road ahead is challenging but we should acknowledge and appreciate the man whose work helped get us to this point. The rest is up to us.