By Charlene Muhammad CHARLENEM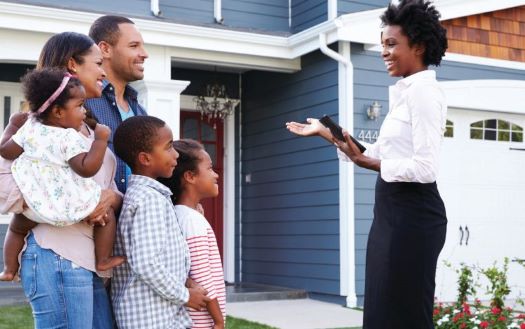 Blacks are in the throes of a homeownership crisis, even in the midst of a robust economy with strong employment rates and steadily increasing pensions, according to the 2019 edition of the State of Housing in Black America report.
The ownership gap between Black and White households today is larger than it was in 1968 (40.9 percent), when the Fair Housing Act prohibiting discrimination on race was passed, the report indicated.
As of the 2nd quarter of 2019, the Black homeownership rate stood at 40.6 percent, the lowest number in more than 50 years. Researchers drew from data issued by the National Association of Real Estate Brokers, the country's oldest professional minority real estate trade association.
The White homeownership rate was 73.1 percent, down from a high of 76 percent in 2004, according to the U.S. Census Bureau.
Blacks have experienced the most substantial loss of homeownership since 2004, falling more than 8.5 percentage points, or 17 percent, compared to the less than four percent decline for Whites. In other words, Blacks have lost more than four times the share of homeownership as non-Hispanic Whites since 2004, said Donnell Williams, president of the National Association of Real Estate Brokers.
The numbers reflect the economic mountain Blacks have to climb just to be placed on an equal, level playing field, he said.
"When you purchase a home, you have security–physical security, financial security, generational wealth building, equity. If we don't own the home, then I have a motto that says he who owns the land makes the laws, so we'll be victimized," Mr. Williams told The Final Call.
"They come to fix your streetlights faster when it's a residential neighborhood and your streetlight goes out. They plow the roads better and faster when you live on a certain block. … We have certain grocery stores we don't have in certain neighborhoods when we don't own the land. The school, all that goes into homeownership and people don't get it, but I get it," Mr. Williams added.
The National Association of Real Estate Brokers released the report on Sept. 12, during its Issues Forum at the Congressional Black Caucus Foundation Annual Legislative Conference in Washington, D.C.
Historically, homeownership has been a pathway to wealth, greater health, longer life spans, and even mental, emotional and financial stability, say experts.
They attribute the fall in Black homeownership to decades of systematic racism and schemes waged on federal, state and local levels of government. It includes flawed and disparate lending practices, and discriminatory federal government housing policies.
"State of Housing in Black America" warns that a recession will likely push the rate of Black homeownership below 40 percent, approaching levels not experienced since the 1950s.
The National Association of Real Estate Brokers recommends public policy changes, which include rethinking restrictive underwriting and expanding down payment assistance programs.
The Black homeownership rate is lower than it was when legal redlining created systemic and structural barriers that limited Blacks' ability to access the financial mainstream market, remarked Lisa Rice, president and CEO of the National Fair Housing Alliance, a civil rights organization which works to eliminate all forms of housing discrimination.
"It's sort of baked in, if you will, the dual-credit market, where borrowers of color are disproportionately relegated to the sub-prime or fringe market," Ms. Rice told The Final Call.
And things are definitely getting worse, she said. Several restrictions are exacerbating access to credit for borrowers, such as most mortgage originations based on mandated, outdated credit scoring systems, which manifest discriminatory outcomes, Ms. Rice stated.
Blacks and Latinos disproportionately have lower credit scores, in part based on the dual credit market that looks at mainstream credit, but Blacks and Latinos typically access credit from pay-day lenders, check cashers, and buy here pay-here lenders, explained Ms. Rice.
When these borrowers pay their debts on time, which most do, that positive information is not reported to credit bureaus, so good payment histories aren't reflected, she explained. But, when they use check cashers or payday lenders, fail to pay on time and go into collections, the negative information is reported.
"It's very unfair," said Ms. Rice. Another challenge is mainstream banks are still rarely located in communities of color, but fringe lenders are hyper-concentrated in communities of color.
"And that's also a result of our history of redlining, so we have these structural and physical barriers that are actually precluding people from being able to access quality credit," Ms. Rice explained.
Mainstream institutions like banks and credit unions must increase their presence in communities of color, she said. "They have to change their business practices so that they are literally chasing after these underserved communities," she stated.
Outdated credit scoring models need to be revamped to improve scoring and better assess borrower credit risks, she added.
Ms. Rice recommended preserving "Disparate Impact," which under Fair Housing Act allows victims of discrimination to bring fair housing lawsuits en masse. However, in August, the U.S. Department of Housing and Urban Development published a proposed rule that would reverse anti-discrimination protections, meaning people would have to individually prove their claims of discrimination.
Also, according to the American Civil Liberties Union, landlords could then evict survivors of domestic violence for calling the police to seek protection from their abuser; pregnant women could be forced by their landlords to move out as soon as they give birth under overly restrictive (one person, one bedroom) occupancy requirements; and tenants with prior criminal records could be denied housing due to overly restrictive criminal record bans.
"This problem is really systemic. It's very complex. There are a lot of moving parts," said Ms. Rice.