FINALCALL.COM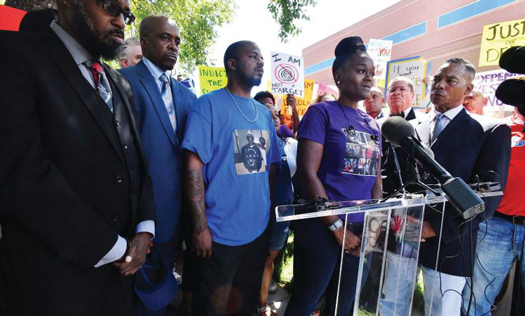 The hearts of another family are broken and anger seethes in hearts across Black America as another young Black man is gunned down–shot in the back by a White police officer.
De'Von Baily, a 19 year old, was shot while running away from police officers in Colorado Springs, Colo. The chilling Aug. 3 body cam video shows officers approaching De'Von and another young man, saying they are investigating a report of someone with a gun. They are asked to halt and keep their hands away from their waists.
De'Von bolts away from police and an officer draws his weapon and fires three shots into his back. According to an Aug. 16 CNN report, the officers involved in the shooting are back on duty.
While it's incomprehensible that a young man running away from cops could be a threat, the Supreme Court made a ruling in the 1980s which marked a clear line. In the 1985 decision, the high court ruled, 6-3, that police had no right to shoot suspects simply because they ran. If the person is not an imminent threat, the Supreme Court said, shooting them is a violation of their constitutional rights.
Officers were allowed to use lethal force if they felt the person was a danger to the officers or others. De'Von was neither.
So as prosecutors look at the case and if the federal government gets involved, the Supreme Court standard should be clearly part of whether a decision is made to charge the officer.
But, sadly there is another Supreme Court case that is supposed to be overruled but appears to be imbedded in America's psyche and her criminal justice system.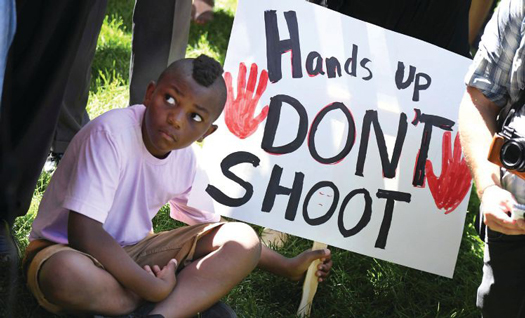 The infamous Dred Scott decision rendered by a court led by Chief Justice Roger B. Taney in 1857 declared that a Black man had no rights a White man was "bound to respect.""The case before the court was that of Dred Scott v. Sanford. Dred Scott, a slave who had lived in the free state of Illinois and the free territory of Wisconsin before moving back to the slave state of Missouri, had appealed to the Supreme Court in hopes of being granted his freedom," History.com noted.
"Taney–a staunch supporter of slavery and intent on protecting southerners from northern aggression–wrote in the Court's majority opinion that, because Scott was black, he was not a citizen and therefore had no right to sue. The framers of the Constitution, he wrote, believed that blacks 'had no rights which the white man was bound to respect; and that the negro might justly and lawfully be reduced to slavery for his benefit. He was bought and sold and treated as an ordinary article of merchandise and traffic, whenever profit could be made by it.' "
"Referring to the language in the Declaration of Independence that includes the phrase, 'all men are created equal,' Taney reasoned that 'it is too clear for dispute, that the enslaved African race were not intended to be included, and formed no part of the people who framed and adopted this declaration … ."
Subsequent high court decisions and the 14th Amendment, ratified July 9, 1868, declared Blacks were citizens, but Blacks have lived under a dubious second class citizenship enforced by police departments that control and target them.
No other group suffers life, and the loss of life, under law enforcement occupation like Black people.
De'Von's death comes five years after the death of 18-year-old Michael Brown, Jr., in Ferguson, Mo., an unarmed Black teenager shot to death by a White cop with no charges or consequences.
De'Von was shot three times in the back and once in the elbow, Aug. 3, according to an autopsy.
Darold Killmer, a family lawyer, believes the officer used excessive force and that De'Von "was doing everything in his power … to get away."
"He did not have a weapon in his hand and had not shown any weapon when he was shot in the back and killed," the lawyer told the Associated Press. "The police appear to argue that they shot Mr. Bailey because they feared he was going for a gun at the time. We think the video shows otherwise."
De'Von was buried Aug. 16 and his family has asked for an independent special prosecutor to handle the investigation. But what law truly rules the land? Is it the law that sits in books and written on court decisions or the ugly, anti-Black laws that lie in the hearts of police officers and in the soul of this country? Since we began our sojourn in this nation, the laws on the books have meant nothing as the Black man has had no rights the White man was bound to respect.