FINALCALL.COM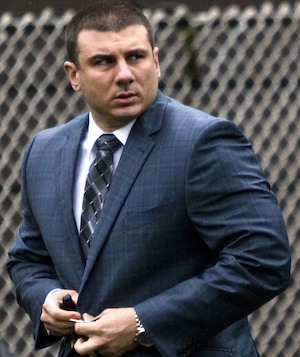 With news that an administrative law judge in New York recommended that the police officer who used a choke hold on Eric Garner, a Black man who died gasping for air and pleading 11 times, "I can't breathe," be fired, there was hope the heartbreaking five-year-old saga could come to a close.
No one has faced criminal charges in Mr. Garner's death, which was captured on video and showed a swarm of officers taking him down for the alleged crime of selling illegal cigarettes in Staten Island, N.Y. The best hope at this point–with the federal government saying it would not prosecute a case and New York prosecutors declining to pursue a case–is pushing Officer Daniel Pantaleo out of his job. He earned up to $120,000 in a year while on desk duty. But that may not even happen with the decision left up to the city police commissioner. The police union was already howling Aug. 2 that nothing should happen lest police feel paralyzed.
So there should be no consequence for the death of an unarmed Black man, who offered little resistance to cops, but dumping water on police officers, which happened during a recent scorching day in New York, should be a felony? Officers should be respected when carrying out their duties properly, but things are critically out of balance when the loss of a non-threatening life says no punishment, while cold water on a hot day is seen as a major assault.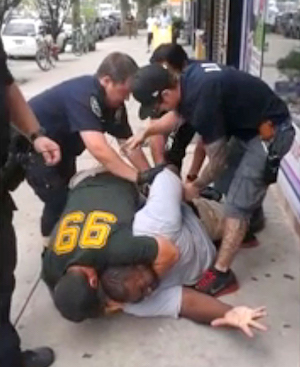 It's been five years and two presidential administrations, starting with Barack Obama, but there has been no justice for the Garner family and no letup in the police terror under which Black people live.
Under state law, the NYPD officer had to have a disciplinary hearing, closing with an administrative judge, who could only make suggestions for any punishment. Mr. Pantaleo's lawyers will also have the opportunity to weigh on the judge's recommendation.
"It's past time for Mayor Bill de Blasio and the NYPD to end their obstruction, stop spreading misleading talking points and finally take action for my son," said Gwen Carr. Last month marked the fifth anniversary of Mr. Garner's senseless and horrifying death, which sparked anger and national protests.
Shortly after his death, unrest exploded in Ferguson, Mo., with the fatal police shooting of Black teenager Mike Brown, Jr., at the hands of a White officer in what should have been a simple encounter–if any encounter at all. The young man came across Officer Darren Wilson while walking in a street that wound through an apartment complex. The incident ended with the young, unarmed Black man's body lying in the sun for several hours to the horror of his family members and community. No charges were filed against the officer in that case. He resigned.
In Baton Rouge, La., another Black man, Alton Sterling, lost his life to a police officer an internal police memo described as "borderline nuts." The officer who killed him never faced any criminal charges.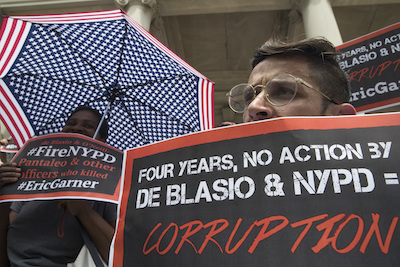 As the Advocate newspaper reported, "On July 5, 2016 officers (Blaine Salamoni) and (Howie Lake III), both white, responded to a call about a man selling CDs outside of a convenience store on North Foster Drive who threatened someone with a gun. They attempted to arrest Sterling, a 37-year-old black man who fit the description for the suspect. After a brief struggle with the officers that lasted less than 90 seconds, Salamoni fired his weapon multiple times at Sterling, killing him. Afterwards, officers found a loaded handgun in Sterling's pocket. Portions of the encounter were caught on cell phone video, spreading quickly over social media and sparking nationwide protests. … After an almost year-long investigation in May 2017, the Department of Justice declined to pursue federal civil rights charges against the officers involved in the fatal shooting of Sterling. Attorney General Jeff Landry announced in March that he would not file state criminal charges against Salamoni or Lake."
The police department did fire Mr. Salamoni last year for violating department policy. Yet, the case wasn't closed even on employment. It just ended Aug. 1 when Baton Rouge Police Chief Murphy Paul apologized for the crisis in trust and confidence between Blacks and "communities of color" and police before the Sterling death. Since Mr. Salamoni had appealed his firing, the police department and his lawyers negotiated an agreement under which he resigned. His resignation was likely tied to lying by failing to disclose an assault charge before he was hired by the Baton Rouge police department, which included ranking family members in its ranks. He will not receive any money, or back pay, under the deal.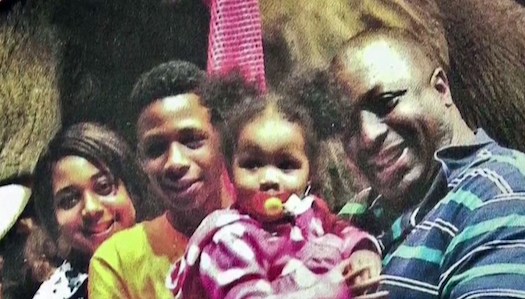 Mr. Salamoni had a track record of "a well-documented pattern of unprofessional behavior, police violence, marginalization, polarization and implicit bias by a man who should have never, ever worn this uniform. Period," Chief Paul said, according to the Advocate.
"However, the resignation does allow Salamoni to theoretically return to another law enforcement agency in the future – an option his attorneys said he hasn't ruled out," the Advocate noted Aug. 1. Mr. Salamoni's lawyer also insisted his client would have won the appeal to get his job back.
Much of this saga remains driven, not by the city of police department's quest for justice, but a wrongful death suit filed on behalf of Mr. Sterling's family.
Years of inaction, years of no charges, years of systems that protect officers not only from prosecution, but also employment don't bode well for the future. They also show more than improved police community relations are needed and how far this country has to go to end police terror that dominates Black neighborhoods.