FINALCALL.COM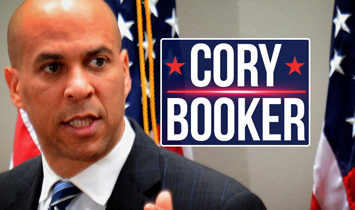 Presidential hopeful and U.S. senator Cory Booker recently joined the anti-Farrakhan choir as questions about his willingness to possibly meet with the Honorable Minister Louis Farrakhan refused to go away. In a weekend appearance on CNN, the senator, who lags behind in polls, caved in and failed the Farrakhan Litmus Test.
The Farrakhan Litmus Test is applied to virtually any Black politician who wishes to run on the national level and desires the enemy's approval. According to the Test, rejection of Min. Farrakhan is a requirement for moving forward.
It's sad that in these modern times that Black politicians and leaders allow themselves to be subjected to such humiliating treatment. Within the Democratic Party, Mr. Booker's party, there is wide recognition that Democrats across the political spectrum and their positions based on political realities at home should be respected. Is that space only reserved for White Democrats who won in states where President Trump was popular with voters?
When it comes to Mr. Booker, in this instance, Whites and Jewish groups, individuals and media outlets are allowed to dictate who Black lawmakers can sit down with to resolve problems in Black neighborhoods and serve their suffering constituents.
"I have met–I live in Newark so we have famous Mosque 25, we have Nation of Islam there," Booker said, June 22 at a campaign event in South Carolina. "As mayor I met with lots of folks talking to him. I have heard Minister Farrakhan's speeches for a lot of my life, so I don't feel like I need to do that, but I'm not one of these people that says I wouldn't sit down with anybody to hear what they have to say. But, I live in a neighborhood where I'm getting guys on the streets offering and selling his works. I am very familiar with Minister Louis Farrakhan and his beliefs and his values."
The New Jersey congressman's words came in response to a question about the Minister and having any contact with him given fake news charges of anti-Semitism.
It's not surprising that the question and response came days after Mr. Booker criticized Democratic presidential frontrunner Joe Biden's account of working with arch-segregationists in the Senate as an example of political civility and working across political aisles. Since Mr. Biden was hurt by the criticism, it's not surprising that the Farrakhan question was raised as a false equivalency and clear attempt to juxtapose the Minister beside Mr. Biden and his anti-busing position.
Mr. Booker likely made the mistake of speaking honestly in June. But July 21 on CNN he decided to backtrack and repudiate the Minister.
Mr. Booker, who touts living in a poor community in Newark as part of his political pedigree, referred to the Nation of Islam's historic Muhammad Mosque No. 25. It wasn't a reference to the group's place in days gone by but the mosque and its commitment to trying to solve problems that politicians like Mr. Booker should be solving. That includes major problems like fratricidal violence and helping Black men, in particular, learn about who they are and helping them out of the traps of American society. Student Minister Abdul Haqq Muhammad of the Newark mosque was among those who met a few weeks ago with street organization members to try to forge an urban peace agreement and make places like playgrounds off-limits as work continues on fully resolving the problems of heartbreaking fratricidal violence. This type of work reflects the "beliefs and his values" that belong to Min. Farrakhan and his followers in Newark and around the country. But, Newark in particular has had a problem with gang violence and is actively seeking solutions.
Since Mr. Booker wants to tout his life in the inner city to get some "street cred," he should ask his neighbors how they feel about Min. Farrakhan and the Muslims. Around the country, the Nation of Islam is seen as a positive force by those who actually live in poor, depressed and oppressed areas. The Minister's presence and the presence of his followers are welcomed as this group of little saviours work on behalf of neglected and forgotten Black people.
Shame on you Mr. Booker for falling again for the enemy's trap and not standing on truth.
Sadly, Black America has few problems with Min. Farrakhan until his name is mentioned among Whites. Instead of standing strong and having an honest dialogue about the Minister, his history of service and his value, too often Blacks fold like the congressman did.
We will see if Sen. Booker's repudiation will help him. He is still polling in low digits across the country and in South Carolina, where a win would be critical for any chance of winning the Democratic nomination. Such weak-kneed responses as these aren't likely to help when Black America needs all the strong voices it can get.
The recent Farrakhan repudiation is also another attempt by Mr. Booker to gain support in the Jewish community. Once their golden boy, the senator made the mistake of taking stands that Zionists don't like and he has been blasted for them.
So, he dutifully showed up at the American Israel Public Affairs Committee in March to kowtow and proclaim his support for the apartheid state of Israel. According to the Intercept, the senator made his declaration despite a call by MoveOn, a progressive group, that Democrats not attend the conference. "Booker began his remarks by thanking AIPAC president Mort Fridman for his 'leadership and his friendship,' telling the crowd that he and Fridman 'talk often' and 'text message back and forth like teenagers.' … In describing his opposition to anti-Semitism, Booker continually brought up congressional legislation aimed at punishing BDS, a global movement focused on pressuring Israel to end human rights violations and its military occupation of the Palestinian territories. The disruption of BDS activism is an Israeli foreign policy priority, and AIPAC has successfully lobbied Congress, as well as numerous state and local legislatures, to sanction the BDS movement."
Such sanctions have included threatening the right of Americas to protest against Israel and punishment if they did.
Sen. Booker proudly proclaimed his co-sponsoring "Senate Bill 720, the Israel Anti-Boycott Act, which opposes international efforts to encourage BDS while protecting First Amendment rights."
"The Israel Anti-Boycott Act, introduced by Sens. Ben Cardin, D-Md., and Rob Portman, R-Ohio, would tweak U.S. export law to discourage American companies from joining international organizations in boycotting Israel. The bill steadily gained support until the American Civil Liberties Union announced its opposition, arguing that the text could be interpreted to allow criminal penalties for nonviolent activism. The bill was later changed to reflect those concerns, but it remains controversial, and Booker is the only 2020 Democratic candidate from the Senate who is a co-sponsor," the Intercept reported.
We shall see how Mr. Booker fares going forward and whether he is successful, but perhaps he should consider verses from the Holy Qur'an, the Muslim book of scripture, that assure us that those who serve Allah (God) and his messenger are not disgraced and will be successful. Can Mr. Booker's Jewish "friends" make the same guarantee?