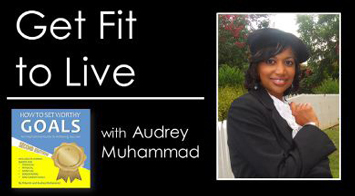 How often have we let people, circumstances and things "prevent" us from moving forward? I know I have; it is an ongoing struggle. It was beautiful to see the unity in Los Angeles after the death of our brother Nipsey Hussle. Our desire to be a "soldier" for God helps to overpower that fear. Fear can "hinder us."
In a letter dated April 24, 1987, the Honorable Minister Louis Farrakhan wrote to the Believers that, "Fear restricts. Guilt restricts. Fear presupposes the absence of knowledge of what we fear. Guilt comes as a result of our knowledge of our violations of a standard of behavior … Get rid of Fear. Only Fear of God is necessary. All other fear can and should be conquered."
To help conquer our fears, we have to take on the mindset of a "soldier of God" with the spirit to "meet and overcome all obstacles." Do we want to be hindered by poor health or extra pounds? No. So, we should intend to follow more closely the "dietary law" of "How to Eat to Live." We have to develop discipline. Ramadan has given us an entire month of strengthening our discipline and will power. Let's take advantage of that discipline.
Do we want to be hindered by the lack of knowledge to defend the truth? No, so we will strive to study and put "into practice" the knowledge so we can be a good "witness bearers." I was inspired to use the word "unhindered" after reading a passage from "Closing the Gap" where Minister Farrakhan states on p. 219, "So then at my trial and in this time of trial, I will lose many. Some of the females that truly love the Minister will be present and the one male disciple, who will be present, will represent thousands who are absent, but who in the darkness are growing in faith because they are unhindered by the hypocrisy that will have been manifested inside the house, for they have grown up on the outside with a more pure sight on the man than many whose sight has been dulled by their lack of faith; their doubt; their suspicion, which now manifests into absolute hypocrisy."
Well, I don't know about you, but I want to be one of those "unhindered" ones. "Unhindered" by fear, poor health or poor knowledge, I desire to become strengthened, don't you? Each time we pick up a weight, we not only strengthen our muscles, but also it stimulates growth in our bones. Resistance training and a proper diet makes us less likely to be subjected to the danger of having easily "fractured" bones as we grow older.
Are we willing to "pay the price" and the do the work that is needed to improve ourselves? Since every action is preceded by a thought that comes before it, it would be a good idea to "feed our mind" with information, inspiration and insight on the actions we want to perform. A couple of days before I would begin my monthly three day fast, I would read the sections in "How to Eat to Live" about the value of fasting. Doing this helped me get my "mental muscles" warmed up so that I was full of inspiration and less likely to break my fast with another thought like "Go ahead, order a pizza, you know you are hungry girl!" (Uh… which I have done before; I am sorry to say).
Fasting brings about a certain "discipline." In the Final Call dated May 16, 1988, Minister Farrakhan wrote an article to encourage Believers during Ramadan. In the article, he said, "But look how beautiful a society can become when each individual imposes upon himself or herself the discipline of fasting, the discipline of curtailing our own behaviors, our own hungers, our own desires. This makes a very clean, peaceful, righteous, progressive and orderly society. This, by the help of Allah, is what we intend to produce."
When we discipline ourselves to fast, study, exercise, turn ourselves from certain foods, our Will is strengthened along with the cells and structure of our body because they're being "rebuilt" with the "best of material," spiritually, mentally and physically.
May Allah(God) bless us all with peace, love, health, wealth and happiness.
Audrey Muhammad is an aerobics instructor and the author of the book, "The Sisters' Guide to Fitness." Please consult a physician before beginning any new exercise or dietary program. To inquire about a Get Fit to Live workshop in your city or books, email [email protected].