By Michael Z. Muhammad -Contributing Writer-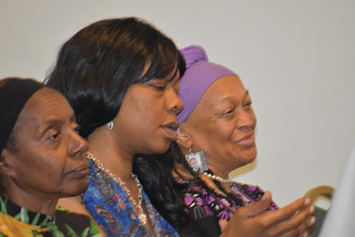 PHILADELPHIA–Nation of Islam Student National Prison Reform Minister Abdullah Muhammad made an appearance in Philadelphia recently, visiting Phoenix, the newly-operated maximum security state correctional institution located outside the city. As a part of his stop in the city, he was greeted warmly at Muhammad Mosque No. 12 on May 18, where he was the guest speaker.
The fiery student minister spoke before a packed house that included MOVE member and head of the International Family and Friends of Mumia- Abu Jamal, Pam Africa and her husband, Raza Khan, in the audience.
Quoting Victor Hugo, Student Minister Abdullah Muhammad stated, "If the soul is left in darkness sins will be committed. The guilty one is not he who sins but rather the one that causes the darkness."
"Policymakers, White society create darkness, create slums, unemployment, ignorance discrimination, and poverty," he pointed out, borrowing words of Dr. Martin Luther King, Jr.
"It is incontestable and deplorable that Blacks have committed a crime, but they are derivative crimes. These crimes are born of the greater crimes of the White society," said Abdullah Muhammad.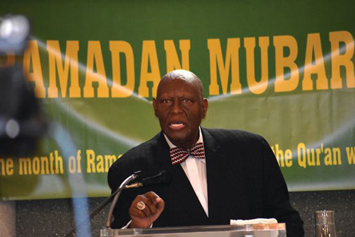 He went to say when we are asked to abide by the law; the White man does not. He violates welfare laws, laws to deprive the poor of meager allot ments, building codes. Whites violate laws for equal opportunity, education, and the provision for civil services, he continued.
He encouraged his audience to stop reciting and act on what they say. "We have to make our minds up," he said. If you don't step up, how can we have confidence in you when the enemy attacks? he asked.
"If your heart is filled with faith and you don't think but go into action nobody needs to tell you what to do," he advised.
"They can't stand a fearless Black man; and that's why they can't stand Minister Louis Farrakhan and those of us that are with him."
Student Minister Abdullah Muhammad informed the audience that many people criticize him as being "too raw," in how he expresses and teaches. He told the story of a prison reform meeting held at Muhammad University of Islam. Minister Farrakhan was in the audience when Student Min. Abdullah said to those in attendance at that meeting, "When I get the orders, I will carry them out."
Later that evening he said Min. Farrakhan questioned him about his statement and instructed him that's exactly what you say to your enemies because they are thinking in the back of their mind when you get the orders how are you are going to apply it to them? explained Student Min. Abdullah. "We fight with those who fight with us," he added.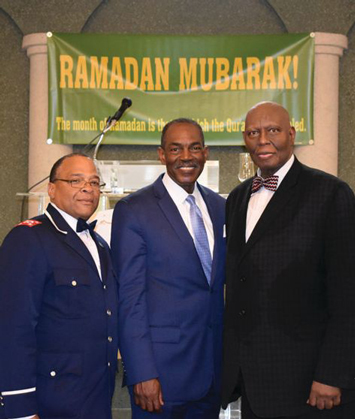 He told the audience that the Minister has expressed his confidence in him and the work that he does in the prison reform ministry.
One morning, shared Student Min. Abdullah, the Minister woke up and told him he was the first one on his mind. He then placed Student Min. Abdullah over the New Life Security Company in Rockwell Gardens, the worst housing project in the county as chief of security.
At the time, he was a first officer and the National Prison reform student minister. Min. Farrakhan told me, "I'm going to have to learn to manage my time better," said Student Min. Abdullah, eliciting laughter from the audience.
"We want everybody to make it," Student Min. Abdullah concluded. "The Honorable Elijah Muhammad said through Minister Farrakhan: 'I will get all my people.'"
Minister Abdullah shared that when he came out of prison after serving his time, "I came out not asking what the Nation could do for me. I was already a Muslim. I want you to know there is a God present and he promises to defend us."