, Contributing Writer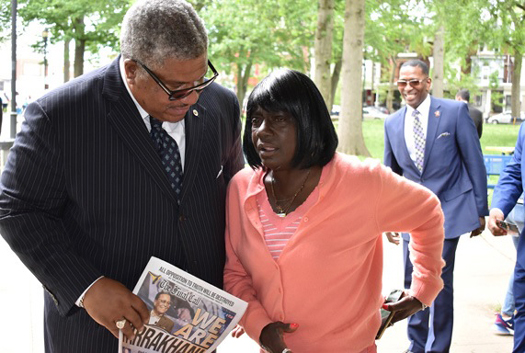 PHILADELPHIA–The Saviours' Tour came to Philadelphia and Chester on May 11 and 18, bringing FOI (Fruit of Islam, the name given to the military training of men who belong to the Nation of Islam) from across the East Coast for a massive community outreach effort to provide people of the inner city hope.
The tour is the brainchild of Brother Leonard Muhammad in concert with an organizing committee. The goal is to make the presence of the FOI felt in the streets; and felt it was.
Brother Akbar Muhammad, Student Final Call Newspaper Captain for Philadelphia, said it was a terrific way to celebrate the Honorable Minister Louis Farrakhan's birth anniversary which coincided with the event.
"We covered all parts of the Black community, South, West and North Philadelphia," he said. "People were so happy to see us they were literally brought to tears."
According to Muhammad Mosque No. 12's Student First Officer Alfonzo Muhammad, men came as far away as North Carolina to participate 125 strong. "The reception we received was outstanding. We heard comments like 'where have you been,' 'so good to see you.' Mothers were bringing their sons out, pointing towards us telling them this is what it's all about. This is how I want you to carry yourself; they were heard instructing their children. It was overwhelming."
Following the event, fellowship took place at Mosque No. 12 where the brothers were provided with sandwiches for travel as it was Ramadan, and everyone held their fast.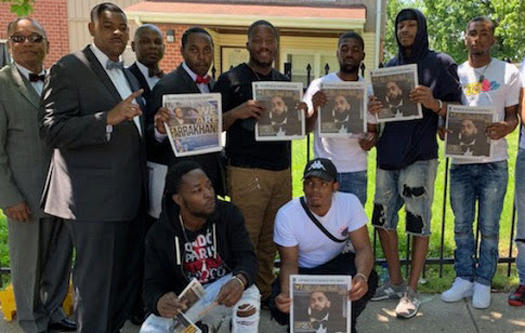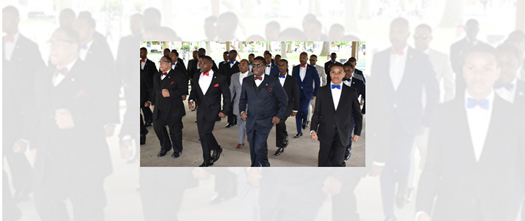 The Chester City action included FOI from the Delaware Valley and was equally successful. Student Protocol Director Lamont Muhammad stated the brothers covered most of the hot spots in Chester and were well received. "We showed them love and received love in return," he said.