, Contributing Writer
PHILADELPHIA–Mumia Abu-Jamal has found the pathway to justice extended, winding and trepidatious. He may have found a chance at last as the path has straightened with his right to appeal his case before the Pennsylvania Supreme Court finally granted.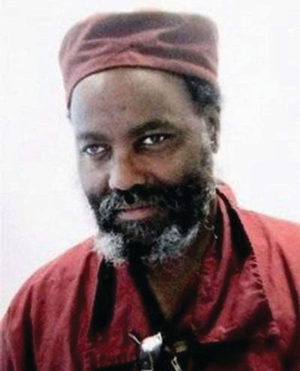 Standing in his way was Philadelphia District Attorney Larry Krasner who blocked Pennsylvania Common Pleas Court Judge Leon Tucker's ground-breaking decision which gave Mr. Abu-Jamal the right to reopen his appeals.
Mr. Abu-Jamal has always maintained his innocence in the fatal shooting of police officer Daniel Faulkner in 1981. Many believe his prosecution was politically motivated because of his Black Panther Party membership, his support of the MOVE organization and as a radical journalist.
Making a 360-degree pivot, Attorney Krasner surprisingly withdrew his opposition. In an April 17 press release he gives his reasoning: "Today the Philadelphia District Attorney's Office withdrew its recent appeal of an opinion granting a re-hearing of some previously decided issues in the case of Mumia Abu-Jamal. We withdrew the appeal because the opinion we appealed has been modified consistent with our primary concern–that ruling's effect on many other cases."
According to Marilyn Kai Jewett, media advisory representative for "Mobilization4Mumia," public pressure built on Krasner's office to do the right thing and rescind the appeal gained momentum in early February when Yale Law School students publicly withdrew their invitation to Krasner to deliver a keynote address to their Rebellious Lawyering (Reb/Law) conference.
In Philadelphia, activists often confronted Atty. Krasner whenever he spoke in public with signs calling on him to "Drop the Appeal."
"By rescinding his appeal, Mr. Krasner has removed a major hurdle for Mumia Abu-Jamal to be released after 37 years in prison eventually. This is a significant development in Abu-Jamal's quest for freedom," wrote Ms. Jewett.
New York-based Johanna Fernandez, filmmaker, agrees with this assessment. In a telephone interview with The Final Call, she said, "This a historic moment in the case of Mumia Abu-Jamal." "We have an opening like no other. Mumia will present to the Pennsylvania Supreme Court a series of violations that he presented between 1996 and 2012. Among the violations he will present is prosecutorial misconduct and suppression of exculpable evidence. If we win the automatic gain would be his freedom," added Ms. Fernandez.
Community activists and leaders from the Philadelphia region held a news conference April 18 at the Octavius V. Catto Statue at Philadelphia City Hall in response to Atty. Krasner's decision to finally relent.
Local and national community, political and religious leaders who spoke included Pam Africa, International Concerned Family and Friends of Mumia Abu-Jamal; Rachel Wolkenstein, former attorney for Abu-Jamal; Imam Al-Hajj Talib, Muslim Alliance of North America/ National Jericho Movement; Gregory Muhammad of the Nation of Islam National Prison Reform Ministry; Matt Myers, War Resistors League; Bill Bachman American Postal Workers Union; Johanna Fernandez, Campaign to Bring Mumia Home; Mike Africa Jr., MOVE Organization; Megan Malachi and Ant Smith, REAL Justice.
According to Ms. Jewett the constitutional violations that Mr. Abu-Jamal's attorneys will argue against, and Atty.Krasner will have to defend, includes racial bias in jury selection to such an extent it produced an inherently-biased jury and an unfair trial; ineffective assistance of counsel; witness intimidation; and more.
One significant appeal will be the unacceptable overt bias in the conduct of Common Pleas Court Judge Albert Sabo, who presided over both the 1982 trial and the post-conviction review hearings in 1995-1996. Terri Maurer-Carter, a court stenographer, testified that she heard Mr. Sabo say in a court anteroom, "Yeah, and I'm going to help them fry the n _ _ _ _r."
If Mr. Abu-Jamal wins just one of these arguments, he gains the right to a new trial and present evidence of his innocence, expose the police and prosecution's manufacturing of guilt– including a false hospital confession, phony ballistics evidence, lying witnesses and suppression of evidence, argue his supporters.
"We have been demonstrating against Krasner because he wasn't telling the truth about Tucker's ruling," said Pam Africa at the press conference. "Now the judge's latest document has made his ruling perfectly clear. In fact, we call for Mumia's release after 37 years because police, judicial and prosecutorial misconduct imprisoned him. Such practices permeate the whole injustice system. They are the major causes of mass incarceration of Black, Brown and poor people in the U.S.," said the longtime activist.
"At the end of the day Judge Tucker had more pressure on him than Krasner," Pam Africa told The Final Call. "People need to know Krasner did not have a hallelujah moment. The people stood, and they pushed, and we stood together no matter where you were at or your affiliations. We made him change his position."