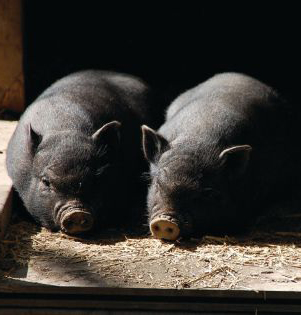 One woman judge in Washington, standing against the force-feeding of the swine to the Muslims through their food was one of the voices against pork that I have ever read. The eating of swine flesh is against the Christian religion according to its teachings. The Christians make this swine flesh a prohibited flesh among their own religion, but then they force it on another religious group. This shows the hypocrisy of the Christians.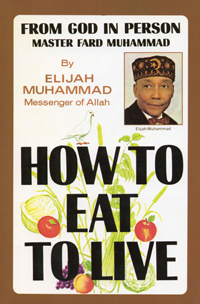 It is in papers that they transport all over the world for people to read and follow after, while they, themselves, are not following it. It is in the Bible where we have so much against the eating of the swine flesh, and it goes so far as to teach against even touching the carcass of the swine. But, in Christian America, selling and eating swine is one of the greatest markets that she has. The hog is sacrificed in the church, is barbecued on the church grounds, and they ask the God's Blessings on the curse that He Made against eating the hog. This action of the Christians is one of the most open condemnations of the law and rules that they represent against using this Divinely prohibited flesh of the hog.
They glorify the eating of the hog as though God is with them to eat what He has made a curse, as Isaiah mentioned it, they called themselves in eating hog (Bible 66:17). Now here comes the Muslims who have been the slaves of Christian America, wanting to obey the Bible, but they are tried by force to not obey the Bible. The Brotherhood of the Muslims is what Paul and his Epistles preached; the Brotherhood gets to clear sunshine.
Christian America is not Christian, because Christian means to be one and one in Christ. Everything that the Bible teaches is against the Divine Law of God, is practiced by the Christians.
I think this judge, Mrs. Burnita Shelton Matthews should be given credit not only by us, the Muslims, but by the world of Christianity; as she is not speaking so much in our favor as she is speaking to Christians who are failing to do these things themselves. Stay away from the swine, instead of trying to force the swine on others. The Christian religion teaches the same against the eating and partaking of the swine flesh.
(Reprinted from "How To Eat To Live," Book Two, 1972.)