, Contributing Writer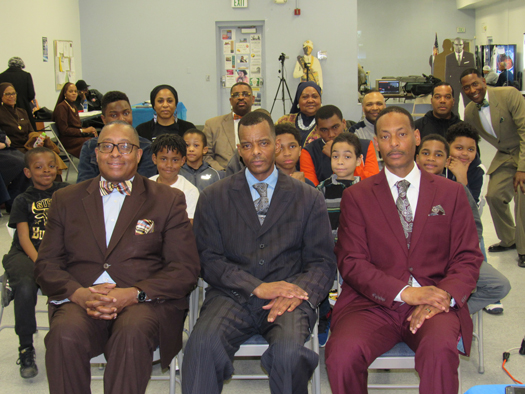 Affectionately known as the "Math Doctor," Brother Shahid Muhammad recently returned to Wilmington, Delaware, for his inspiring "Boys To Men Conference." Entitled "Let Us Make Man" the youth mentoring program took the concept a bit further, challenging those who participated in moving from youth to man to godhood.
The power packed event was held at the Kingswood Community Center on March 16 and was organized by Brother Saladin Muhammad of Muhammad Mosque No. 35.
Organized into seven electrified modules including Spirituality, Self-Love, Martial Arts, Manhood Training, Conflict Resolution, STEM and Apprentice Training. Youth ages 6 — 19 participated. In explaining the critical nature of the program, Brother Shahid, who is also a Nation of Islam student Minister, told The Final Call: "Marketing is the key for a conference of this nature. It is imperative we network and get the children out. The points and the workshops that we offer are critical and needed among all our youth. We want to create a mentoring program out of the conference so that the process continues after the workshop is over."
Tiko Wimbush,19, came from Baltimore to attend at the invitation of a friend. He was very excited about the information he received. "I have a lot of stuff going on in my life, so it was good to get information that gave me peace of mind. The conference inspires you to be greater as a person. I loved the modules on manhood and self-love. They were powerful," he said.