, Contributing Writer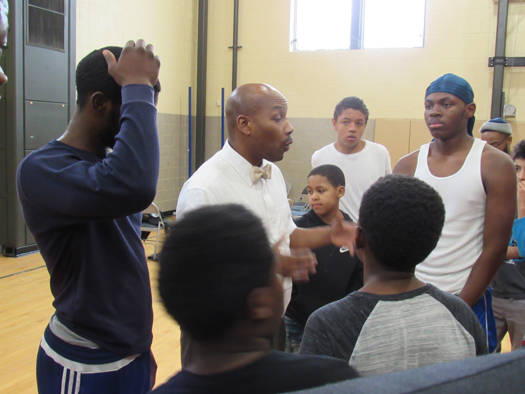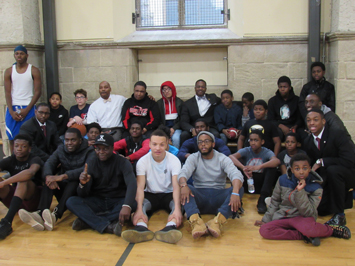 PHILADELPHIA–Organized by Brother Jessel X, members of Muhammad Mosque No. 12's FOI (Fruit of Islam) collaborated with other groups to sponsor a mentoring program for underprivileged male youth. The inaugural event was held Jan. 19 at the historic Church of the Advocate in the heart of North Philadelphia and was titled "Basketball and Barbershop Talks."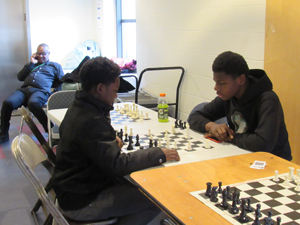 The well-attended event featured pick-up basketball, merry go round speed mentoring sessions, chess games, panel discussions highlighted by 10,000 Fearless Men and Women and, of course, free haircuts.
Community participants and sponsors included the Institute for the Development of African American Youth (IDAAY), One Day At a Time Recovery Program (ODAAT) and North Central Philadelphia CDC (NCP), among others. Many of the youth participants came from Forget Me Knot Youth Services, a local group shelter program.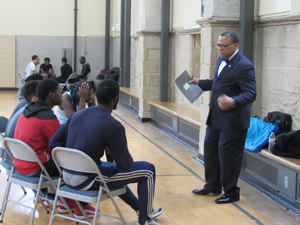 "The objective of the program is to bring awareness to the state of emergency the community is in regarding crime, poverty and the killings that are going on," Bro. Jessel X told The Final Call. "So, we have organized a safe haven here at the church for the young people to come to while we clean up the streets. We are also highlighting the 10,000 Fearless program established by the Honorable Minister Louis Farrakhan. Today's event will be used to organize, educate and inspire our youth with the assistance of Mosque No. 12 FOI to help plant a seed in their minds that they have an extended family network on which they can rely," he said.
"Bro. Jessel is a brother who is trying to make a difference," said Tina Marie Russell from the North Central Philadelphia CDC. "Him having the foresight to team up with the various organizations to address male issues is valuable."
Malik Coles, 17, a resident of the Forget Me Knots Group Home, said he saw a flyer about the program and gave it to his staff, and they decided to participate. "I hope to learn life skills from the program so I can take myself to the next level," he said. "I want to get a mindset as to what is really going on in life."
"The mentoring and youth programs will be held on Friday evenings. The basketball league will be on Saturday afternoons coming this spring at the church," Bro Jessel X concluded.