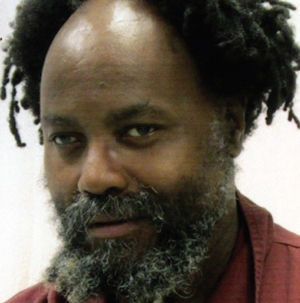 PHILADELPHIA–In what came as a surprise to many, given his reputation as a fair-minded city prosecutor, Larry Krasner announced he would challenge a ruling that gave Mumia Abu-Jamal new life in his quest for justice.
After receiving thousands of names on petitions encouraging him to "do right by Mumia," who supporters see as a political prisoner wrongly convicted of killing a police officer, for many Mr. Krasner did the unthinkable.
One of the reasons given by his office was the impact the Abu-Jamal appeal would have on other cases besides Mr. Abu-Jamal's. A press release issued by the District Attorney's office Jan. 28 said, "We respect the trial court and its independence as a distinct branch of government. The Philadelphia DAO's notice of appeal reflects its agreement with some and disagreement with other aspects of the court's opinion. That opinion has sweeping and, in our view, problematic implications for a large volume of cases, in addition to its effect on the case of Mumia Abu-Jamal. Our positions will be explained in full in our legal brief."
Critics say Mr. Krasner did the White thing.
Philadelphia NAACP president Rodney Muhammad expressed dismay over Mr. Krasner's decision during a Jan. 27 press conference at his office. "The NACCP is not here to argue the guilt or innocence of Mr. Jamal," he said. "We are talking about due process."
Calling the district attorney's decision disappointing, Mr. Muhammad said, "We hope they reconsider and pull the appeal back. There are so many question marks about Abu-Jamal's case and how it's been handled."
Judge Leon Tucker granted Mr. Abu-Jamal a new appeal after a series of hearings ending in early January. It followed a Supreme Court ruling saying a former Pennsylvania justice who heard the initial appeal had a potential conflict of interest.
Attorneys for the former Black Panther and community journalist, who has spent 29 years on death row following his conviction in the 1981 murder of Philadelphia police Officer Daniel Faulkner, petitioned the court under a Post-Conviction Relief Act to have his previous appeals thrown out to make way for the new appeal. They succeeded.
"After almost four decades in prison suffering from cirrhosis of the liver, Hepatitis C and related ailments, years of court delays will be nothing less than a death sentence and denial of justice for Mumia," said Pam Africa of Concerned Family and Friends of Mumia Abu-Jamal.
As reported by the Philadelphia Tribune, Judith Ritter, a lead lawyer on Mr. Abu-Jamal's appeal, said, "We are very disappointed that D.A. Krasner has decided to challenge the conclusion of an objective judge that Mr. Abu-Jamal was denied this right," said Ms. Ritter, who teaches at Widener University's Delaware Law School. "Krasner's appeal only risks delaying our opportunity to make our case to an appellate court untainted by bias."
President of the Philadelphia police officers' union and frequent Krasner critic John McNesby called the district attorney's actions "the right thing to do."
Joe Piette of Mobilization4Mumia said, "There could be years of delay before Mr. Abu-Jamal, who will be 65 in April, can challenge his criminal conviction as a result of the appeal."