GINNEWS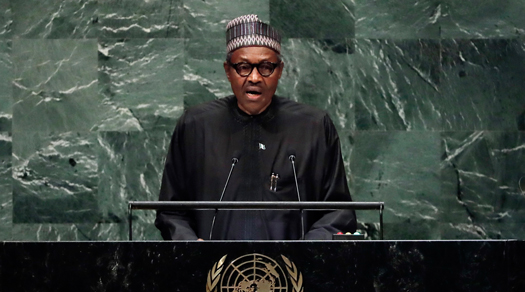 (GIN)–Efforts to clean up government–difficult in the best of times–were hamstrung by none other than Nigeria's top judge accused of failing to declare hundreds of thousands of dollars that "suspiciously" appear in his accounts but were never declared as required by law.
President Muhammadu Buhari, who has often accused the judiciary of frustrating his anti-corruption fight, defended his announced suspension of Chief Justice Walter Nkanu Samuel Onnoghen.
In a furious tweet storm Jan. 25, President Buhari said the judge should have stepped aside when the allegations reached the court.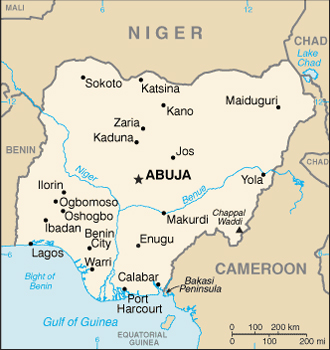 "This is not a mere technicality like innocently placing a document in a wrong file or mistakenly placing yesterday's date on a document," said the president.
Mr. Buhari suspended Mr. Onnoghen on Jan. 18, two weeks after corruption allegations first surfaced against the judge. In a statement, Mr. Buhari said investigators had since discovered "millions of dollars" in "other suspicious transactions" made to Mr. Onnoghen's personal accounts.
But the suspension has drawn noisy protests by opposition politicians including Atiku Abubakar, who called the removal "an act of dictatorship." Mr. Abubakar is one of the main challengers to Mr. Buhari in presidential polls scheduled for Feb. 16.
Mr. Abubakar's People's Democratic Party has halted its campaign to protest the action against Judge Onnoghen who would have ruled on any legal challenge to the voting result.
Even the Nigerian Bar Association has jumped into the fray, directing its members to boycott courts across the country for two days, Jan 29-30, over the manner in which Mr. Onnoghen was ousted.
The U.S., UK and the European Union expressed unhappiness with the move, but the president fired back demanding that foreign countries desist from meddling in Nigeria's internal affairs.
"Their statements seem more driven by unfounded assumptions and to be honest, a certain condescension to this African democracy," President Buhari retorted. "This is unfortunate."
"Over the years and with great frequency, they have advised and even chided Nigeria about official corruption. Now we are presented with the sad and unwanted situation where the Chief Justice is discovered to have a vast, unexplained amount of money in his pocket.
"Had the situation been reversed, you would swiftly move to suspend the official pending final determination of the causes against him."
Mr. Buhari, 76, is seeking re-election against a backdrop of mounting concern about vote-buying and violence.