By Charlene Muhammad CHARLENEM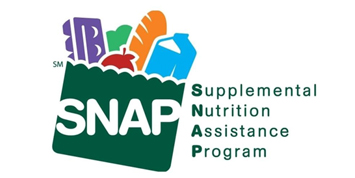 LOS ANGELES–CalFresh (food stamp) recipients in California received benefits early for February in the event federal funding for the program was unavailable due to the partial U.S. government shutdown. At Final Call presstime President Donald Trump announced a deal had been reached to temporarily reopen the government for three weeks. But if no bi-partisan deal is reached, could food benefits continue to be in jeopardy?
CalFresh is federally known as the Supplemental Nutrition Assistance Program (SNAP) and issues monthly electronic benefits that can be used to buy most foods at many markets and food stores. The California Department of Social Services had already advanced money to most client's Electronic Benefits Transfer (EBT) accounts, on January 16, 2019, the 26th day of the longest partial government shutdown in U.S. history.
James Bolden, Public Information Officer II for the L.A. County Department of Social Services, urged individuals who have not complied with their income reporting requirements, such as completing the Eligibility Status Report (form SAR-7) to do so immediately so county officials can process their February CalFresh benefits. CalFresh customers in L.A. County may contact the DPSS Customer Service Center at (866) 613-3777 for assistance and additional information.
"At the moment, I'm okay because it won't affect me until next month. … I have to make sure I save all that so I can make sure I can eat and everything and make sure you buy in portions and get what you're supposed to get," said 42-year-old Iesha Isom of Los Angeles.
She said all she had for food was $40 left from her January benefits plus her monthly $192 allotment for February, but because she is kind to others, they and friends she rents a room from help her out. Plus, she works odd jobs which all help her get by, Ms. Isom said.
Anissa Muhammad, student coordinator of the Nation of Islam's Ministry of Health and Human Services and member of Muhammad Mosque No. 27 expressed concern about how the uncertainty about benefits will impact those, particularly Blacks already experiencing food insecurity, not just in the state, but countrywide.
She observed that so far in most neighborhood stores in the South Los Angeles community she serves, which includes some parts of Compton, everybody is able to use their EBT cards, but they are more concerned about next month because they don't get enough food stamps as it is, so the money's already gone.
"They're not going to be able to use their food stamps, because the stores want to help, but they can't because if they swipe their cards, it's not being received on the other end. They have to get an updated authorization to be able to continue to accept the food stamps," Ms. Muhammad stated.
There is some help, such as California's Market Match program, which matches food stamp dollars as an incentive for families to buy fresh produce for their families so they can eat better, she noted. However, because the program also uses EBT swipe cards, recipients' ability to buy the fresh produce is threatened by the shutdown.
People were concerned about what the advancement was for, according to Roxana Molina, chief-in-charge of the Bureau of Program and Policy for the L.A. County Department of Public Social Services.
"What we're trying to get the public to understand is these are not extra benefits for January, but they're February benefits and that we really want to ensure they kind of like budget, because we don't know what's going to happen come March," said Ms. Molina during an Ethnic Media Services news briefing on immigration at L.A. City Hall on Jan. 18.
The advancement has nothing to do with CalWORKS as many have asked and its business as usual for that and other programs, she explained.
CalWORKs is a public assistance program that provides cash aid and services like housing, food, utilities, clothing, or medical care on an immediate short-term basis to eligible families that have child(ren) in the home. The program serves all 58 counties in the state and is operated locally by county welfare departments.