ASKIAM -Contributing Editor-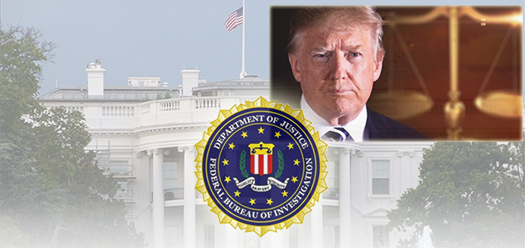 WASHINGTON–Lies. Lies. Even more White House controversy. Convictions and additional prosecutions are now haunting Donald J. Trump's every move as some of his former senior staff and campaign officials face prison terms for trying to aid a number of illicit schemes leading up to his 2016 election and beyond.
Meanwhile, there's a lawsuit against Mr. Trump which says his business empire has illegally profited since he's been elected, in violation of the Constitution, and there's an unprecedented revolving door among senior staff who are not in legal jeopardy.
In a week which saw several widely discussed legal filings and sentencing memos, "the most significant filing of the week" may have been the memo related to former National Security Adviser Michael Flynn, Sen. Angus King (I-Maine) said Dec. 9 on Fox News Sunday. Other observers agree.
"I think Trump is in big trouble. And I think that the two people he has to worry most about, (are) Flynn, and Cohen," Prof. Ray Winbush, Director of the Institute for Urban Research at Morgan State University said in an interview, "because they're close to his inner circle. Flynn followed him every place and went on the mission to Russia. And Michael Cohen of course had been his 'fixer' for 10 years."
"The defendant has assisted with several ongoing investigations: a criminal investigation …" Special Counsel Robert Mueller wrote in a filing recommending that Gen. Flynn's cooperation with the investigation warranted a sentence with no jail time. Gen. Flynn's cooperation was, as they put it in the memo, "substantial" and "timely."
Gen. Flynn "participated in 19 interviews" and "provided documents and communications" according to Mr. Mueller's filing, some even relating to an undisclosed, ongoing "criminal investigation." The former director of the Defense Intelligence Agency was convicted of lying to the FBI.
In his appearance in court to plead guilty to lying before congressional committees, Mr. Cohen, who served as a longtime lawyer for Mr. Trump, admitted he had lied and "minimized links between the Moscow Project and Individual 1," who is identifiable as Mr. Trump "in hopes of limiting the ongoing Russia investigations."
Mr. Cohen lied to the Congress as part of a cover-up of Mr. Trump's connections to Russia and the Russian government. He has since spent more than 70 hours with investigators from Special Counsel Mueller's office, including time testifying before a grand jury.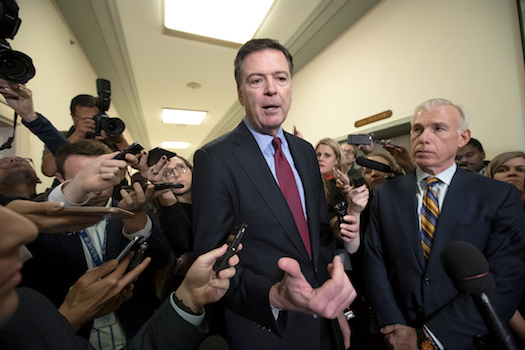 Not one to back down, Mr. Trump took to Twitter to blast former FBI Director James Comey who testified Dec. 7 before politicians as part of an investigation into the processes of the Department of Justice and the FBI into the 2016 presidential election and alleged Russian collusion, reported MSN.com. Mr. Trump who fired Mr. Comey–accused Mr. Comey of lying.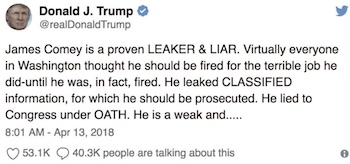 According to media reports, transcripts from Mr. Comey's testimony revealed the FBI opened counterintelligence files on four individuals–all Americans–but that Mr. Trump was not one of them.
"Leakin' James Comey must have set a record for who lied the most to Congress in one day. His Friday testimony was so untruthful! This whole deal is a Rigged Fraud headed up by dishonest people who would do anything so that I could not become President. They are now exposed!" responded Mr. Trump via Twitter.
And then, there's former Trump campaign chairman Paul Manafort, who's in custody, awaiting sentencing. In a surprising move, Mr. Mueller's office said Mr. Manafort lied "on a variety of subject matters," violating his plea agreement.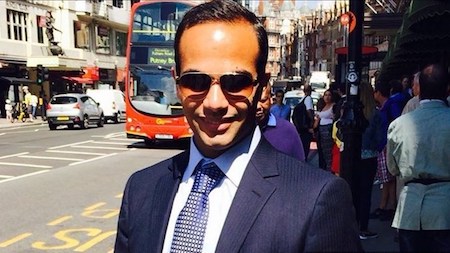 Former Trump campaign foreign policy aide George Papadopoulos also spent a few days in jail after pleading guilty to lying to the FBI about his contacts with a man who allegedly informed him that Russia had thousands of emails with derogatory information about former Democratic presidential nominee, Hillary Clinton.
And then there is Mr. Trump's own penchant for untruthfulness. One day last September, for example, a published "Fact Checker" reported he publicly made 125 false or misleading statements–in a period of time that totaled only about 120 minutes. It was a new single-day high.
Mr. "Trump's tsunami of untruths helped push the count in The Fact Checker's database past 5,000 on the 601st day of his presidency," the newspaper reported. "That's an average of 8.3 Trumpian claims a day …"
Even answering written questions truthfully for Mr. Mueller's probe of Russian interference and related matters "was a nightmare," Trump lawyer Rudy Giuliani told The Atlantic. "Answering those questions was a nightmare," Mr. Giuliani told the magazine. "It took him about three weeks to do what would normally take two days."
Meanwhile, in more legal trouble for the president: the attorneys general of Maryland and Washington D.C. want access to the tax returns of the Trump Organization, issuing subpoenas Dec. 5 as part of their efforts to establish violations of the Emoluments Clause by Mr. Trump. The attorneys' general moved ahead with subpoenas after a federal judge set in motion the schedule for them to begin collecting evidence in their lawsuit challenging Mr. Trump's ongoing business interests.
The lawsuit claims the president is in violation of the Constitution's ban on emoluments–payments from foreign or domestic government entities to the President–because of his continued interest in the Trump International Hotel.
For example, lobbyists representing the government of Saudi Arabia reserved blocks of rooms at Mr. Trump's Washington hotel within a month of his election in 2016–paying for an estimated 500 nights at the luxury hotel in just three months, according to organizers of the trips and documents obtained by The Washington Post.
Beginning in December 2016, the group switched to the Trump International Hotel where the average nightly rate at the hotel was $768. In all, the lobbyists spent more than $270,000 to house six groups of visiting veterans at the Trump hotel according to the newspaper. The lobbyists were reserving large numbers of D.C.-area hotel rooms as part of an unorthodox campaign that offered U.S. military veterans a free trip to Washington, then sent them to Capitol Hill to lobby against a law the Saudis opposed, according to veterans and organizers.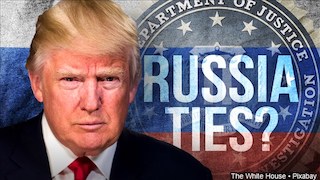 "I think that they're going to see that Trump, who lies, almost compulsively, is involved in a variety of things," said Dr. Winbush. "I think he knew everything about the contacts with Russia. I think he's in debt to the Russians for a large amount of money, because his credit was so bad in this country," he continued.
With the Democrats taking control of the House of Representatives early next year, a possibility of more investigations into Mr. Trumps dealings is a possibility even if impeachment is not, note some analysts.
"The level of criminality engaged in by Donald Trump, his family, his campaign, and his 'fixer/lawyer' is broad and sweeping, consistent with lifetime patterns of criminality on all of their parts (and we still have more to learn)," wrote Thom Hartman in an article on CommonDreams.org.
Nation of Islam Minister Louis Farrakhan has called Mr. Trump an "anomaly." There's never been a president quite like Mr. Trump, the Muslim leader stated. In a recent address from Nation of Islam headquarters in Chicago, Min. Farrakhan addressed the accusations of lying that have dogged Mr. Trump.
"I couldn't call Mr. Trump, Satan. His pay grade is so far below Satan. I just said he lies but I'm not the one measuring his lies, his own people are doing that. A man that lies several times a day, he has a certain disease. When stuff is coming out of your backside like a river they say you have diarrhea. But lies are coming out of your mouth like fecal matter running out of your backside when you're sick: That man has 'liarrhea. …," Min. Farrakhan stated during a Nov. 18 message.
"It's a bad situation. I think there's a fear–although I'm hearing it more and more–mentioning the word treason. What Trump has done, is treason. I think that's going to be pressure on the Republican Senate, that we've got to do something with this guy, otherwise in 2020, it's not only going to be him gone, it's going to be us as well.
"It looks bad. It really, really does," Prof. Winbush concluded. (Final Call staff contributed to this report.)