By Richard B. Muhammad -Editor-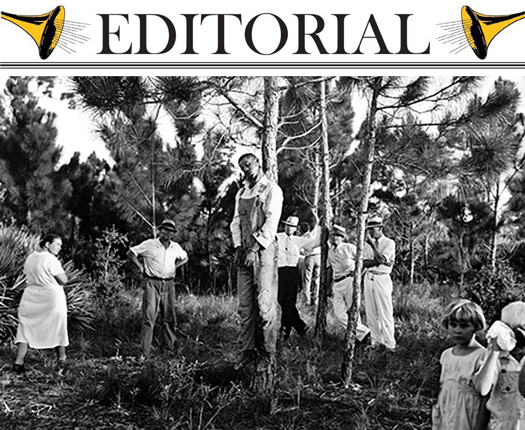 The assault on a Jewish synagogue by a White man armed with powerful weapons, the murder of 11 people and the injury of six others must be condemned.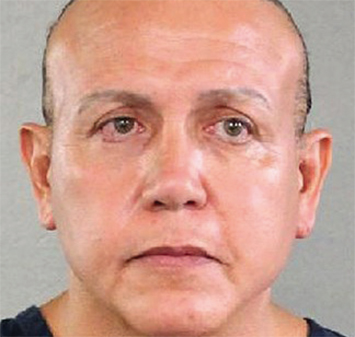 Under the Teachings of the Honorable Elijah Muhammad and the leadership of the Honorable Minister Louis Farrakhan, members of the Nation of Islam are prohibited from committing acts of violence on ourselves or others. We are not to be aggressors in words or deeds. We are only allowed to defend ourselves against those who seek to harm or kill us.
We find no kinship with murderers, especially as a people subjected to murder and genocide from the beginning of our suffering and sojourn in America.
Robert Bowers, who officials said traded gunfire with Pittsburgh police in the Tree of Life synagogue, is charged with 29 federal offenses, including hate crimes and weapons crimes. Authorities said he spoke of killing Jews during the attacks and posted anti-Semitic slurs and rhetoric on social media prior to attacking the synagogue during the Jewish Sabbath on Saturday, Oct. 27.
Anyone who takes life unjustly should face justice.
But, today's violence and division cannot be divorced from hatred deeply rooted in American life.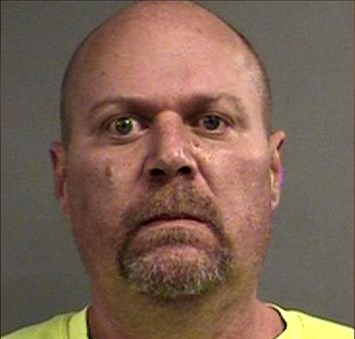 It cannot be divorced from the president, his words and his actions that embolden angry and disaffected Whites.
The president must take some responsibility for his contribution to the ugly political, social and racial climate in America. But fault does not lie with Mr. Trump alone. Hatred of Blacks and others has always been a part of American life. Such hate surfaced clearly with President Obama's election, stoked by respected political leaders.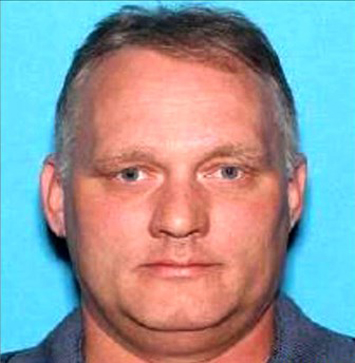 There is legitimate, horrific pain at the murders in Pittsburgh just as there should have been pain at the slaughter of Black parishioners in South Carolina in 2015 and pain when Blacks die in encounters with law enforcement. We feel such pain deeply but our pain is often diminished or disregarded. There nearly always seems to be a way to dehumanize us and justify our deaths. That is wrong. There must be a single standard for valuing all life. Sadly, however, America has always devalued Black life.
Three men are charged with recent major acts of violence in the United States: The suspects, who allegedly killed or tried to kill others, are White males. They are middle-aged. They expressed admiration for the president or parts of his agenda. They have expressed disdain for Blacks, Jews, immigrants or all three groups. Robert Bowers, 46, is charged in Pittsburgh. Cesar Sayoc, 56, is charged with mailing pipe bombs to former Presidents Obama and Clinton, other high profile Democrats and critics of Mr. Trump. Gregory A. Bush, 51, is accused of killing Maurice Stallard and Vickie Jones in a suburb of Louisville, Ky. Before the murders of the Black man and Black woman at a grocery store, authorities say he tried to enter a Black church.
As the nation and world recover from the Pittsburgh killings, blatant attempts to link the attacks with words spoken by Min. Farrakhan are appalling. These falsehoods are especially appalling because the Minister has no record of attacking nor calling for attacks on Jewish people. He has no history of calling for harm to Jewish people, Jewish enterprises, or interests. And, while the Anti-Defamation League has cited an increase in attacks on Jews, not one of these attacks is attributed to a follower of Min. Farrakhan. Can the same be said for the president?
In 62 years of public teaching and 40 years of rebuilding the Nation, not one person under the Minister's leadership has harmed a Jew. These are facts and facts should not be ignored nor discarded.
Min. Farrakhan, contrary to widespread lies and media mischaracterizations, never called Jewish people termites. "When they talk about Farrakhan, call me a hater, call me an anti-Semite; stop it I'm anti-termite. I don't know anything about hating anyone because of their religious preference. But just like they called our ancestors in the 1930s 'voodoo people,' they figure 'anti-Semite' would be a good thing to put on us. Farrakhan hates Jews. Stop it. You cannot find one Jew that one who follows me has plucked one hair from his head," said Min. Farrakhan on Oct. 14 during a major message at Aretha Franklin Park in Detroit.
"You haven't found us defiling a synagogue. Our Qur'an teaches us if we see something like that stop it. They call me anti-Semitic. No, you are anti-Black. Now I'm talking to the anti-Black White folk. Why do you lay around Black people like the 10 Percent in our Lessons? You know we're a talented people so you lay right around us, 'I'll be your manager.' … How did they get to own everything that we have created? It's because they're Master Deceivers and they hate the fact that we are strong enough to say it. Now when a liar has gotten ahold of you, the liar is afraid of anybody who knows the truth and will tell it. So, they don't want you near Farrakhan."
When Min. Farrakhan used the term "termite" in Detroit, he thought he had never used the term before. But we researched his articles and found references in two other messages. But never did he mention the term and ascribe it to Jewish people–not then or on Oct. 14. The reference to termites was never aimed at any ethnic group but referred to corruption in government, corruption in the lives of business and people and the corrosive exploitation of people and their gifts.
His use of the word termite was consistent: "Corruption is like a termite, it eats away the foundation of government. Corruption is the enemy of the freedom, justice and equality that God wants to give," said the Minister in a message entitled, "The Role of Detroit in the Rise of Black People in America and the World" on November 14, 2004.
He also said: "Adultery is a termite that undermines the pillars of nationhood. … All of these actions we take for granted are destructive of the process that Allah (God) intended for human beings in our growth to become one with Him." Min. Farrakhan was speaking July 30, 2006 at Mosque Maryam in Chicago.
His direct statement Oct. 14 was wickedly twisted and misrepresented as bigotry against Jewish people. Such lying will never bring about a resolution to problems. It is aimed at keeping people away from the truth told about Jewish misbehavior exposed by Min. Farrakhan. Instead of proving his words false, his words were manipulated and a false version of his statement was fed back to the people. This is wrong. It says evil lurks in the heart of one who would twist truth to harm someone else. Should not truth be enough to condemn falsehood?
Even more wicked is attaching the hateful, ugly slur of "Hitler" to a man who has harmed no one. It is aimed at inciting the murder of a man who simply speaks the truth. If you have truth, present it. Stop lying, attacking and fostering hatred for a man who has never hated anyone. Don't be angry because the truth of Jewish involvement in the transatlantic slave trade and inordinate control of Black life is being shown. Ask yourself, are these things true? If so, change your behavior. If not, prove the charges to be false.
Surely truth is stronger than falsehood and surely love is stronger than hate. So if you love truth and you have truth, you can surely defeat falsehood. We are not afraid of the truth.