By Charlene Muhammad CHARLENEM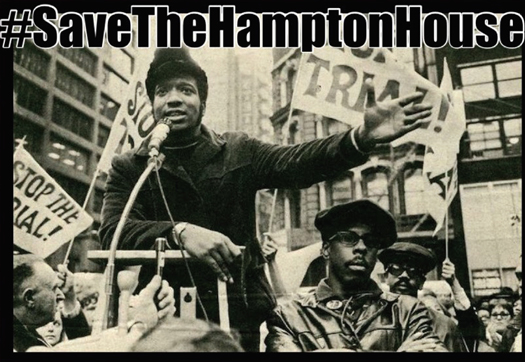 A critical campaign to save and restore the childhood home of freedom fighter Chairman Fred Hampton of the Black Panther Party Illinois Chapter is underway. According to Shukura Sentwali, Black Panther Party Cubs Minister of Finance, headquartered in Chicago, under the leadership of Chairman Fred Hampton, Jr., the home is slated to be auctioned on October 23.
The Black Panther Party Cubs and supporters have set an October 22 deadline to raise funds for the Hampton House Memorial Museum through a GoFundMe campaign. For more information and to help, please call (773) 256-9451 or visit the Hampton House located at 804 S. 17th Avenue, Maywood, IL, 60153.
"We will win this victory, because this is our legacy! This is the legacy of the Black Panther Party, the party who raised up and helped so many around the world, not only right here, helped us to understand that we have a right to self-determination, we have a right to protect ourselves … the legacy of Fred Hampton, Sr., it's phenomenal! This man, this leader was 21 years old and had just turned 21 years old," Ms. Sentwali said.
Fred Hampton and Mark Clark were gunned down in 1969 in a joint operation carried out by Chicago Police and the FBI.