By Charlene Muhammad CHARLENEM
'Angry Black woman' stereotype aimed at tennis star, and Black females have had enough of the disrespect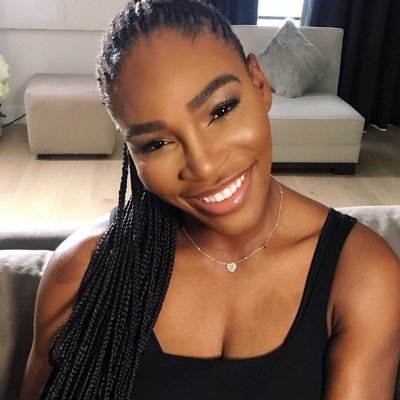 LOS ANGELES–Black women sick and tired of being sick and tired of racism, abuse, and denigration rushed to the defense of tennis great Serena Williams depicted in a racist, vile cartoon by an Australian magazine after she was upset by Haitian and Japanese phenom Naomi Osaka during a U.S. Open finals match.
Chair umpire Carlos Ramos issued a warning, claiming Ms. Williams was being coached by Patrick Mouratoglou from the sidelines on Sept. 8 at Arthur Ashe Stadium in New York. She emphatically protested by smashing her racket, and he took a point away. When she denied cheating and demanded an apology, he stripped her of the game.
"You owe me an apology! I have never cheated in my life," Ms. Williams said emphatically. "I have a daughter and I stand for what's right for her and I have never cheated," she said. "You are the liar … and you stole a point from me. You're a thief too!" she added.
Mr. Ramos called a code violation for verbal abuse and hit her with a game penalty. She was fined $17,000. Her young opponent and admirer won the game 6-2, 6-4.
In a post-match press conference, Ms. Williams said the moment was about Ms. Osaka but shared how she and other women face sexism in sports. She pointed out the contradictions, saying males who have reacted the same way skated away with no penalties.
As the world debated whether the umpire was right or wrong to penalize the 36-year-old Compton, Calif., native who has won 23 Grand Slam championships, the Herald Sun in Australia added insult to injury in a cartoon by Mark Knight.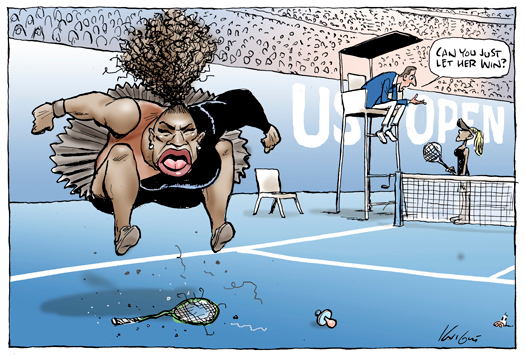 Outraged fans and critics called it a blatant stereotype: It shows Ms. Williams as oversized, with exaggerated hair, lips, nose and mouth, pummeling a tennis racket in a child-like tantrum. The umpire sits across the net, leaning over and appealing to her 20-year-old opponent, "Can you just let her win."It's in the hateful, erroneous "angry Black female" vs. "frail White damsel" manner in which Mr. Knight portrays Ms. Osaka as a thin, bleached blonde, said observers. Ms. Osaka, a first-time Grand Slam winner, is cocoa brown and not that much smaller than Serena. And, her father is Haitian and her mother is Japanese, they added.
"We have to remember that the system of racism, White supremacy is a global system and it just does not stop at the borders of the United States. It is a common agreement across the globe among White people," said Efia Nwangaza, director of the Malcolm X Center for Self-Determination, and outside spokesperson for the Free South Carolina Prisoners Movement.
The newspaper doubled down and published yet another cover including Ms. Williams and illustrations of prominent White leaders and others in unflattering ways. Mr. Knight defended his work in a backlash of fury. His Twitter account was no longer active due to death threats he has allegedly received, according to News Corp., which owns the Melbourne paper that published his cartoon.
"We have to remember the genocide against the aboriginal people, the indigenous people of Australia who are barely above or beyond the concentration camps that we call reservations in the United States. So for an Australian cartoonist to do a stereotypic drawing of a Black woman should not be surprising to any of us," Ms. Nwangaza told The Final Call.
Australia's history is mired in racism. It includes the massacre or extermination of Aborigines, the continent's indigenous people, by British convicts, settlers and colonizers under Captain Arthur Phillip in the 1700s. Not to mention the kidnap and the forced assimilation of Aboriginal and Torres Strait Islander children into White institutions and White settler families.
"The fact that it is the world's top tennis player, who's named 'best ever player,' should also not surprise us, because we know that money nor rank nor prestige raises us above the sub-human standard with which we are viewed," added Ms. Nwangaza.
Ms. Williams rose above the controversy, hateful media attacks and social media critics. She stopped the crowd in the Ashe Stadium from booing and consoled Naomi Osaka as both women fought back tears. A very tearful Ms. Williams went on to thank her team and the crowd, she noted how tough it's been at the U.S. Open for her.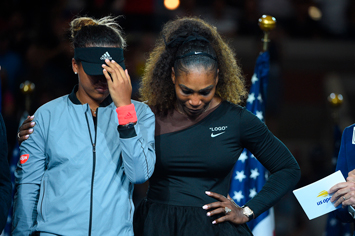 "If you think about it, Serena is on the threshold of breaking yet another record, more records, and so despite the fact that the referee has a reputation for being strict, many sports commentators have noted that when you are refereeing a championship game, whether it's the Super Bowl, the World Series, the U.S. Open, you make sure you don't make calls that can interfere with the competition," stated Nation of Islam Student Minister Ava Muhammad, National Spokesperson for the Honorable Minister Louis Farrakhan, attorney, author, and radio personality.
"And by robbing her first of a point and then of the game, he actually intruded upon and affected the outcome," she said.
"But, as we're taught in the wise words of Minister Farrakhan, as long as we live with White people, we will live under them. And of course, every time we reach the pinnacle of achievement, they move the goal."
The Women's Tennis Association and United States Tennis Association supported Ms. Williams' claims of sexism, which irked umpires and led to threats to boycott her matches until she apologizes to Mr. Ramos for calling him a liar and thief. According to media reports, an anonymous official said there was a growing consensus that the umpire was "thrown to the wolves."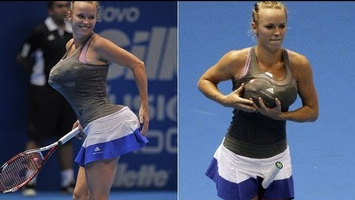 "Internalized White supremacy is as broad as White supremacy itself, and the notion that she should have tolerated it is kind of like the way folks deal with the cops, and that is that you're supposed to turn on the light in your car. Put your hands on the steering wheel. Have your insurance, registration and license where they can readily see it. And you still get shot. It's your fault, blaming the victim," argued Ms. Nwangaza.
She and others say the umpires represent the hard time the White power structure has had dealing with the Williams sisters and their success from the very beginning. Min. Muhammad added that news reports of her coach admitting he was coaching Ms. Williams did not invalidate her being upset and defending herself.
"Of course the most educated and accomplished group of people in America are Black women, and yet we receive the worst treatment and that is because of the truth that the Honorable Elijah Muhammad gave us from God which is that a nation can rise no higher than its woman," said Dr. Muhammad. "So it follows that if you can keep the woman down, if you can limit her level of achievement, if you can limit the respect that she is afforded–then you limit growth and the development of that nation."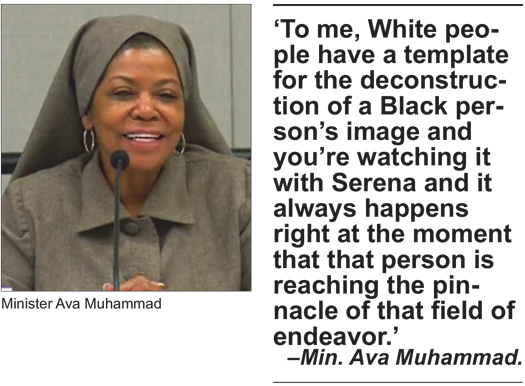 Ms. Williams' achievements on the tennis court and her struggle for balance all women go through is playing out before the world, said Dr. Muhammad. "You know, marriage and babies and yet she still, after having a child, after having a health crisis, was able to go back out. She has increased the longevity of a tennis player. All these things create envy and hatred in the hearts of the White world," she said.She argued that ultimately, the problem is a lack of respect and discomfort anytime a Black person, particularly a person who clearly is Black in all appearances, threatens to become the standard by which everyone else in a category is measured.
Artists of various ethnicities and genders had been posting sketches online they have created of Ms. Williams to rebuff the gross, racist depiction and to display her true beauty.
"To me, White people have a template for the deconstruction of a Black person's image and you're watching it with Serena and it always happens right at the moment that that person is reaching the pinnacle of that field of endeavor," said Min. Muhammad.