Undervaluing Africa's mineral wealth
Statistics taken from the African Development Bank focusing on the mining industry prospects in Africa, in 2012, highlighted that Africa represented only eight percent of global mineral production. This was broken down as bauxite 7 percent; chromite 38 percent; cobalt 60 percent; copper 9 percent; gold 20 percent; iron ore and lead 2 percent; manganese 38 percent; diamonds 56 percent; coal and petroleum 12 percent; and uranium 18 percent.
On top of that, Africa, mostly because of its undeveloped mining infrastructure, exports "undervalued" raw material.
According to the report, "How the World Profits from Africa's Wealth," when multinational companies export commodities such as minerals from African countries, their "governments often benefit only marginally, receiving very little tax revenue from those companies."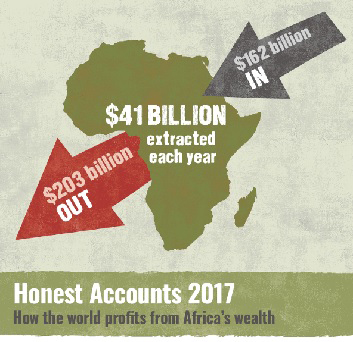 The report says, "Money is leaving Africa because Africa's wealth of natural resources is simply owned and exploited by foreign, private corporations. In only a minority of foreign investments do African governments have a shareholding, even if they do this tends to be small."
Minister of Mines Tome Alweendo said recently, through his deputy, Domelia Shilunga, at a stakeholders conference on a proposed center for mining and metallurgical research and training at the University of Namibia, that low industrialization is one of the challenges facing the African mining industry. He added that Africa suffered from a lack of reinvestment in education for mining and processing industries, governance issues, environmental and degradation issues.
Alweendo revealed that most of these minerals are exported in raw form or as concentrates or metals without significant added value.
Alweendo's prepared remarks said, "The Africa Mining Vision (AMV), which was adopted by the African Union in 2009, aims at maximizing Africa's mining potential to accelerate the continent's development and growth by achieving rapid and inclusive socio-economic development."
Should professional Nigerians abroad give more back to their country?
Umar Yacuba, director general of Nigeria's Counter Fraud Center, in a recent opinion piece in the Premium Times, cited World Bank estimates that "remittances" sent to relatives and loved ones from Nigerians living abroad equaled over $22 billion in 2017, making it the highest remittance in Africa and the fifth highest in the world. This is followed by Egypt with $20 billion, and Senegal and Ghana with $2.2 billion each. Global remittances grew from $573 billion to $613 billion in 2017.
In the U.S. there are over 25,000 medical practitioners of Nigerian descent and over 5,000 skilled Nigerians living in the United Kingdom. Nigeria has over 80,000 registered doctors with more than 50,000 of these reported by the Nigerian Medical Association practicing abroad. Yocuba says similar statistics can be found among economists, statisticians, engineers and general academics working outside of Nigeria.
"How many associations of Nigerians in the diaspora have contributed to the building of hospitals, equipping them and taking two weeks off each year to come down and render health services?" asked Yocuba. "How many diasporans have gone back to rebuild their dilapidated primary or secondary schools?"
During a search online of the websites of Diaspora associations, he said he didn't find a single site that included Nigerians living abroad supporting "mini-projects that are done in Nigeria." He wrote, "Most building projects are personal mansions meant to impress local communities of how they have 'made it' abroad. Otherwise, it's usually about dinners and networking or how to come back to Nigeria for lucrative government contracts, or political appointments."
Though some of Umar Yocuba's commentary may be true, he'll probably get some pushback from Nigerians living abroad.
In a June 7 piece titled "The Most Successful Ethnic Group In The U.S. May Surprise You," published on ozy.com, the incredible success of Nigerians living in the U.S. is highlighted.
Concerning giving back to Nigeria: In 1998 a group of Nigerian American doctors coordinated the Ohio chapter of the Student Association of Nigerian Physicians in the Americas, which organizes at least two medical mission trips to Nigeria each year. Between 2000 and 2004, two doctors, who happen to be siblings, often flew to Nigeria to perform screenings for preventable diseases.
"Remittances to loved ones are good, but they are not development," Yocuba writes. He believes using money to create jobs and transform society are what matters.
"It is time for Nigerians in the diaspora to organize and be responsible," he says. And instead of displaying social events on social media platforms, post visual evidence of contributions being made to the construction of schools, advancements in technology, renovating clinics and the overall infrastructure development in the country, he advises.
Economic Freedom Fighters want South African airport renamed in honor of Winnie Madikizela-Mandela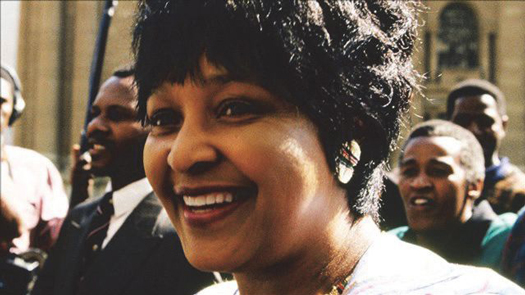 Economic Freedom Fighters leader and member of Parliament Julius Malema says former South African president Jacob Zuma would still be president if his party hadn't waged a campaign against Zuma's administration.
Addressing a church service in Khutsone, and speaking about violence against women, politics and the plight of workers, he defended the EFF's outspoken or "disrespectful" reputation, saying such labels would not stop his party holding those in power accountable.
"If we had listened to these things that are disrespectful, Zuma would be still president today," said the former president of the ANC Youth League.
Zuma, who was forced out of office in February faces 16 counts of corruption, racketeering, fraud and money laundering which had dogged his presidency.
The EFF in recent weeks has championed the cause of getting the Cape Town International Airport renamed after Winnie Madikizela-Mandela.
In a recent Malema tweet, he accused the ANC of reducing Madikizela-Mandela "to be insignificant because she is a woman."
A week after the EFF began a lobbying campaign to change the name of the airport to Winnie Madikizela-Mandela, the ANC tweeted, now deleted, on the party's offi cial Twitter account a digital poster of a photo of Nelson Mandela with the words, "Join Us In Renaming Cape Town International Airport–Nelson Mandela International Airport."
Despite the deleted tweet, many saved the digital poster and took to twitter to criticize the ANC for the campaign. Some accussed the ANC of "copying the EFF," others feel that the party has sufficiently "honored" Mr. Mandela and should give Madikizela-Mandela her just due.
Winnie Madikizela-Mandela, the former wife of Nelson Mandela, known as "the Mother of the Nation," died in April at age 81.
Follow Jehron Muhammad on Twitter, @jehronMuhammad.