By Charlene Muhammad CHARLENEM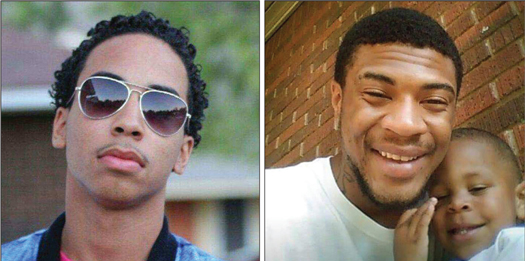 'It just happens they were White and committed the hate crime'Through the pain of having to bury and memorialize their brutally murdered and dismembered sons, two families are searching for answers as to why anyone would treat them so viciously and why prosecutors refuse to label what happened as hate crimes?
The bodies of Alize Smith and Jarron Moreland, both 21, were found April 18 in the Oklahoma City suburb of Moore, according to police affidavits obtained by The Final Call. They had been reported missing four days prior.
The victims' bodies were found dismembered and chained to cinder blocks in a Oklahoma City pond after what authorities say was a gun sale arranged on Craigslist that turned deadly.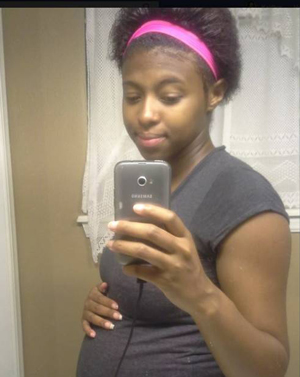 The victims were Black, while all four suspects are White.
"I do know that I could not bury my son the proper way because of the severity of what they did to him," said Destiny Smith, Alize's mother, in an exclusive interview with The Final Call via telephone.
Both families held their funerals on April 28.
"I would like the death penalty. I don't want to hear anything about no five and 10 years and all that little stuff. I don't want to hear it," Ms. Smith told The Final Call.
According to Ms. Smith, Cleveland County District Attorney Gregory Mashburn will not return any of her calls. "He is the one who came back after I did the news interview and said it's not racial hate crime. Well, I never said racial hate crime. I said hate crime, so he twisted what I said," Ms. Smith stated. "He's supposed to be the defence person for the victims. I feel like I shouldn't even had to have called him all the times. He should call me."
District Attorney Mashburn said his office definitely explored the possibility race was a motive but evidence absolutely shows it was not racially motivated. He said he does not plan to seek hate-related charges.
His executive assistant, Rhonda Bailey, told The Final Call he would not grant an interview because the case is under investigation. She did say, however, that she does not believe they will seek the death penalty at this time. She did not say why not.
Brett Boettler, 16, is charged with one count each of first-degree murder and second-degree murder, desecration of a corpse, unlawful removal of a body and for having a gun after he had been convicted as a juvenile. He is jailed on $5 million bond.
His brother, Kevin Don Garcia-Boettler, 22, faces charges of being an accessory to murder, desecration of a corpse and unlawful removal of a body. He is jailed on $3 million bond.
Their mother, Crystal Boettler, 40, is charged with being an accessory to murder. Her boyfriend, Johnny Barker, 43, is charged with being an accessory to murder, desecration of a corpse and unlawful removal of a body.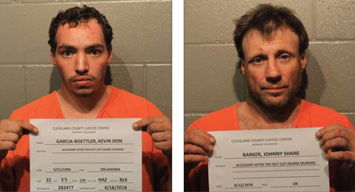 "I lost my only son. He was a good kid," said Destiny Smith. She has one daughter, age 12. Her son did a lot of great things, she said. He turned 21 on Jan. 21. He graduated from high school. He has no children and was never married. He had a job doing lawn work with his dad's company and was a normal young man trying to find out what he wanted to do, Ms. Smith stated.
"He liked to ride horses. He was just growing up. That's all, and it's just a tragedy what they did, and what they did after the fact," she said. It all happened so fast, she said, adding that she has no idea what happened in that parking lot.
"My son, Alize, had one gunshot wound to the back of his head. They cut off his wrists and cut off his left arm, and he was beaten bad, and this is how I had to see my son," Ms. Smith lamented.
"Another thing is it's really hard for me to fathom the thought that on the search warrant for those people's property, they found them there–first and second degree murder. That means one of the victims was still alive," she continued.
She feels something's being covered up, and said she has heard from no one, not even police investigators, since her son and Jarron were pulled from the pond.
She wants to know who the firearm belongs to, did authorities drain the two ponds on the property, and if so, what else did they find? Why didn't the Boettler brothers call the police instead of taking the victims to their mother's boyfriend's property, and why wasn't their mother arrested along with them? she asked.
Sergeant Jeremy Lewis, public information officer for the city of Moore, where the shooting occurred, confirmed reports that Crystal Boettler has been arrested but could not confirm the actual date. He told The Final Call it took time because police received her warrant days later, and, it took several days to locate her. "She didn't flee, but she was just unavailable," he said.
"It just doesn't make any sense to me," Ms. Smith said.
According to Sgt. Lewis, the case is still being investigated, but preliminary evidence shows there was a robbery that turned into a homicide. He said detectives are still probing specifics of what happened in the van.
Police say there was an "active juvenile delinquent pick-up order" for Brett Boettler's arrest. They also say the brothers fled the property and were found hiding in a wooded area approximately one mile away.
"Hate, evil or demonic does not have a color on it. It just so happens they were White and committed the hate crime," said Ms. Smith.
She feels it is strange that all four defendants have the same May 22 court date, in different courtrooms, under different judges at the same time.
"Now, how am I supposed to be in both courtrooms? How?" Ms. Smith asked. She wants to know did her son have a gun, were his prints on the gun? Did Jarron have a gun, and whose bloody gun fell out of the van onto the street?
"It brought an awakening and awareness to a problem that has always been but I think it opened some eyes," said Bishop Donald Woody, Sr., of Judah Christian Assembly in Oklahoma City, Okla. He and his wife, Pastor Trish Woody, officiated at Alize's funeral services.
"I said we have a responsibility and I gave them a charge and appeal to let's stand up for our young boys and young men and let the enemy know that to get to our boys, you've got to go through us, and we're not having it," Bishop Woody said of his message to men during the service.
Kennetha Moreland said her son became a father early, at age 14, and he was a good daddy to his son, Jarron, Jr. now six years old. Jarron helped to raise his girlfriend's son, too.
In his younger days, he got into a little trouble but wanted to do better, so he changed his life, Ms. Moreland said. He did that by taking care of his son and others.
"He was my best friend and now it's like my whole world has crumbled because I don't have him no more," Ms. Moreland told The Final Call.
"He used to call his mama every day. 'Mama! Mama!' He'd ask me how to cook something, and I don't get that call no more," she said crying.
She shared his love of video games and skating with his son and girlfriend's son. Her grandson is not doing well, she said.
"He cries and says he wants his daddy. He wants his daddy to come back from heaven," she said. She tells the child his father isn't coming back, but just talk to him for comfort.
"He still hollers and screams for his daddy. It's not good at all. Really, it's like my body is in shock. I'm still in shock. I know that my son is gone. I know that my son is dead. I know I'll never see him again, but in my heart, I don't feel like my son is dead, because I have that special bond with my son in my heart that nobody can never take," Ms. Moreland shared.
She said she hasn't spoken to District Attorney Mashburn yet but his office called and scheduled an appointment for her to go in for a meeting on May 21, the day before the preliminary hearing.
"I'm just lost for words. Mainly my heart is hurting. My grandson has been deprived of his father, and he's going to have to deal with that for the rest of his life, that he'll never see his daddy again and he ain't nothing but six years old," Ms. Moreland said. "I've been praying and I asked God, if this is your vengeance, and justice will be done. I feel like God is going to give them what they need."
When her son was missing, she prayed daily for Jarron to come back home or for a sign of where she could find him. "I know it wasn't nothing but God because my son was behind private property and if you drive down the street where he was found, you would never think it was a house back there. … It's people that ain't never been found," she said.
"My son is not just a piece of trash to throw away. He has a mama that loves him. He has family that love him, a son. I just wanted my son," she said.
His ashes are home where no one could ever hurt him again, said Ms. Moreland. "I didn't rebury my son again, because he was already buried under water and I was not going to do that to him again," she said. "Nothing could fill the hole that I have in my heart right now, because I'll never get my son back." The love, hugs and prayers of those who support her are keeping her going, she said.
"It's kind of crazy, you know, because every time we look, our Black people are being killed and then we're finding out it's by White people," said Johnetra Moreland, Jarron's aunt. She was referring to the recent killing of a Black woman, 23-year-old Shaliyah Toombs of Oklahoma City.
Authorities say 30-year-old Joshua Finkbeiner of Morrilton, Ark., and 42-year-old Staci Harjo of Oklahoma City were arrested in Arkansas on charges of first-degree murder following the pregnant woman's May 2 death. The Oklahoma State Bureau of Investigation was awaiting extradition from Cleburne County, Ark. Investigators say the suspects were arrested in connection with the death of Ms. Toombs.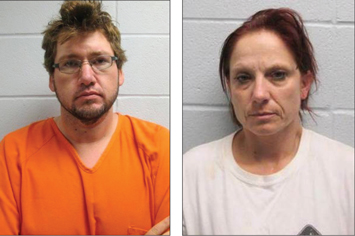 According to media reports, Ms. Toombs' mother, Twyla Taylor, reported getting a text message for help from her daughter, saying someone was going to kill her.Her body was discovered inside a pickup truck that had run out of gas and was parked along Interstate 35 in McClain County. Authorities say she was about seven months pregnant. The pickup's driver, identified as Daniel Vasquez, was accused of being an accessory to murder.
Michael Washington, a political activist in Oklahoma City, said the murders are indicative of the vicious blow dealt to Blacks in the area and across the country, whether male, female, children, adults or middle aged.
"It doesn't make any difference. … African Americans are actually targeted for assassination, and it's not by accident. It's by design," said Mr. Washington.
(The Associated Press contributed to this report.)