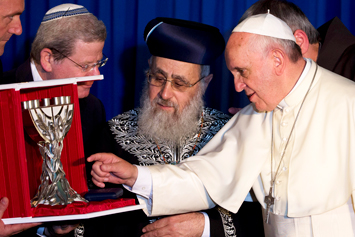 "The Talmud is to this day the circulating heart's blood of the Jewish religion. Whatever laws, customs or ceremonies we observe–whether we are Orthodox, Conservative, Reform or merely spasmodic sentimentalists–we follow the Talmud. It is our law."–Herman Wouk
When reports circulated that Israeli Sephardi Chief Rabbi Yitzhak Yosef referred to Black people as "monkeys" during a recent sermon and that Israeli Prime Minister Benjamin Netanyahu equated migrants from Africa escaping war, famine and persecution with "terrorists" the response from members of the American Jewish community to these remarks could be described as tepid at best.
Public demands from Black politicians, media personalities and civil rights organizations for Jewish leaders to publicly renounce, denounce and rebuke the rabbi and prime minister or insist that they immediately resign their positions, was virtually non-existent.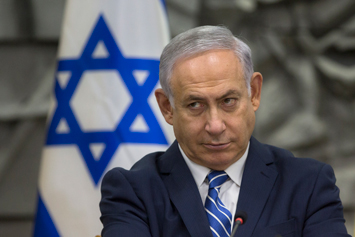 Nowhere to be found were calls for any Jewish person to condemn and forever disassociate with any fellow Jews who may have ever met or shook hands with, spoken with or was in a room or event with or took a picture with either man. At presstime, there have been no reports of Jewish leaders having capitulated under pressure from Black leaders into renouncing Rabbi Yosef or Prime Minister Netanyahu.
The responses to these racist characterizations by Jewish leaders toward Black people has been the polar opposite of the public excoriation of Nation of Islam Minister Louis Farrakhan. The condemnations and media assault came after he pointed out Jewish behavior and conduct that has hurt and been detrimental to the Black community, in his remarks at the Nation of Islam's annual Saviours' Day convention in late February.
These differing reactions came at no surprise to Dr. Ray Winbush, research professor and director of the Institute for Urban Research at Morgan State University. He also said these types of anti-Black remarks from members of the Jewish community are also not surprising.
"Strangely enough, those who would readily and I'm talking about Black people–who would readily condemn Minister Farrakhan for what he said seem to not readily be capable or ready to condemn this Israeli Rabbi nor Netanyahu. It's a double standard to say the least," said Dr. Winbush.
"Concerning White people and the Zionists, they do what they have always done. They want to divide us by asking us to condemn our own leaders," he added." Dr. Winbush questions why the Black politicians who condemned the Minister do not collectively ask Jewish leaders to condemn their own leadership.
"The Minister doesn't say the racist things that these guys say. It goes to the heart of how within the system of White supremacy, one of the strategies is deception and deceit. The Zionists have been deceitful and unfortunately their lackeys have been Black people who seem so readily wanting to eat off the crumbs from the table of the Zionists and they won't condemn this Jewish rabbi simply because of the fact that they're afraid of their masters," said Dr. Winbush.
In a March 18 sermon, Rabbi Yosef used the derogatory term "kushi" which is a term found in the Jewish collection of laws and traditions–the Babylonian Talmud.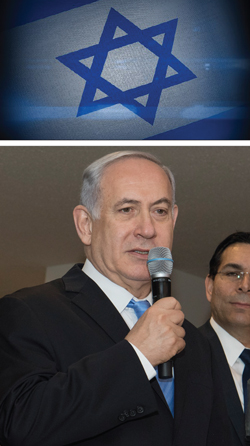 "You can't make the blessing on every 'kushi' you see–in America you see one every five minutes, so you make it only on a person with a white father and mother," the chief rabbi said. "How do would you know? Let's say you know! So they had a monkey as a son, a son like this, so you say the blessing on him," he was quoted as saying according to timesofisrael.com.
The Talmud also contains disparaging statements about Jesus, who Christians and Muslims say is the Messiah but who Jews reject. During his Saviours' Day message, Min. Farrakhan pointed out among other passages, that the Talmud notes that Jesus is "boiling in hot excrement."
The Minister also quoted well-known Whites such as the late Evangelist Billy Graham and former Vice-President Joe Biden who spoke on the power and influence Jews have in various arenas in the U.S. and abroad.
In March 19 remarks in Dimona, Israel, Mr. Netanyahu said a border wall along the Israel-Egypt border is necessary is to hold back a potential "flood" of "illegal migrants" from Africa. The Israeli government has planned to expel and deport thousands of African migrants and has a verifiable history of ill treatment of Ethiopian Jews and Palestinians, enacting policies to reinforce inequitable and brutal treatment.
The High Court in Israel recently halted the campaign to deport as many as 40,000 migrants from Sudan and Eritrea to third-party countries like Uganda and Rwanda with jail time potentially facing those who refused to go, reported several Israeli publications. Timesofisrael.com stated that Israeli officials often refer to migrants as "infiltrators." On March 24, over 25,000 people rallied in Tel Aviv's Rabin Square to protest the Israeli governments plans.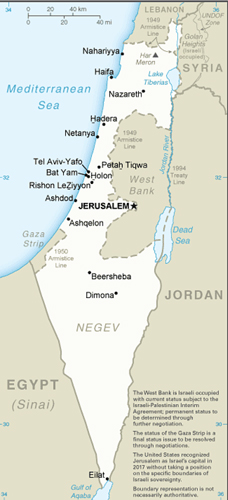 "I am struck by how many people on the left in America–progressives, liberals, socialists are not capable or are too fearful to criticize Israeli policy from the lens of race," said Cedric Muhammad, an economist and member of the Nation of Islam Research Group.
He stated that in Israel there is room to critique and even criticize government policies but that is not feasible in the U.S. because of the stranglehold that the American Israel Public Affairs Committee (AIPAC) has on Congress and the influence the Anti-Defamation League (ADL) has on media.
"There is not the same fervor to look for and to speak out against any anti-Black behavior that comes from the Jewish political establishment or from the state of Israel that we find conversely there's this enormous pressure on our Black activists, elected officials, celebrities, religious leaders to speak out against anti-Semitism," observed Cedric Muhammad.
"The two issues where it's undeniable that race is at the root of Israeli domestic and foreign policy are in the treatment of the Ethiopian Falasha Jews many of us have known about for some time but absolutely more recently in the treatment of the African immigrants in Israel. The same people who have sympathy and compassion for our Mexican immigrants, who understand years of racism in immigration policy in the United States–are silent when the very same dynamic exists vividly and painfully obviously in Israel," said Cedric Muhammad.
The ADL which has obsessively mischaracterized and branded Min. Farrakhan a "hater" and "anti-Semite" for decades, calling on Black people to repudiate and reject him said the remarks by Rabbi Yosef were simply "racially charged" and "utterly unacceptable," in a brief response via Twitter.
"The larger question which has been an undercurrent but we are making it front and center is: Does the Talmud justify and have outright anti-Black statements, dogma, propositions in it that have for centuries now up until the present fed into anti-Black behavior and attitudes?" asked Cedric Muhammad. From the "curse of Ham" which was used to justify Black enslavement, references to the "othering" of people based on their skin color, to referring to Jesus and others as "monkeys" is contained in the Talmudic writings.
"Is that part and parcel of and central to the Talmud because if it is then what the ADL did is inadequate. You don't focus on the branches, you focus on the trunk and then you focus on the root. So, the question is, is the Talmud the root of anti-Black, anti-Palestinian, anti-Arab, anti-Semitic, anti-Christian attitudes and behavior that come from members of the Jewish community or the policies of the state of Israel?" asked Cedric Muhammad.
The Republican Jewish Coalition which demanded that seven members of the Congressional Black Caucus, resign for having an "association" with Min. Farrakhan has so far, remained silent on the rabbi and prime minister's remarks. Of the seven, Representatives Danny K. Davis (D-Ill.), Barbara Lee (D-Calif.) and Gregory Meeks (D-NY) denounced Min. Farrakhan. Rep. Keith Ellison (D-Minn.) who is Muslim, has also distanced himself from Min. Farrakhan and the Nation of Islam.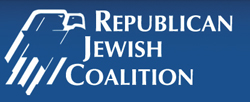 On March 13, the Jewish Republican Coalition added another Black lawmaker to its list, Rep. James Clyburn (D-S.C.), demanding that House Minority Leader Nancy Pelosi (D-Calif.) make him resign.
"Today, with the revelation that third-ranking Democrat, Rep. James Clyburn is connected to known anti-Semite Louis Farrakhan, we call on Minority Leader Nancy Pelosi to demand Clyburn's resignation. When it was revealed that Clyburn had shared a stage with Farrakhan in recent years, the Congressman had the opportunity to condemn Farrakhan, he chose not to. If Congressman Clyburn won't condemn Louis Farrakhan's virulent anti-Semitism, it is time for him to leave Congress," the group's statement read in part.
As a whole, you don't see the publicity surrounding these comments, and even the reporting of it has been low key compared to what happened with the Minister, noted Dr. Winbush.
"It goes back to a double standard of wanting to control Black people and not looking in one's own house, which the Zionists rarely do and say 'this is wrong, he should be condemned–if we're going to ask people to condemn Minister Farrakhan why don't we respond to requests for condemnation on the part of this Jewish rabbi'? They're not going to do that."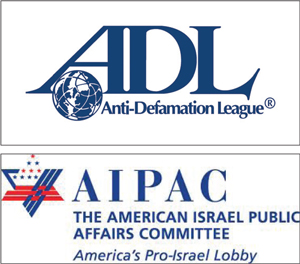 The Final Call contacted the ADL, Jewish Republican Coalition, several other prominent Jewish organizations as well as the offices of Reps. Davis, Lee, Meeks and Ellison regarding the comments attributed to Rabbi Yosef and Prime Minister Netanyahu but received no responses.
The double standard on how these recent anti-Black sentiments have been viewed has not been lost on those who question why Black politicians and activists such as Woman's March organizer Tamika Mallory are being called on to reject Min. Farrakhan.
"Just wondering why @jaketapper isn't having a full campaign about the priest that called blacks monkeys?? And the rest of you phony ass people are silent too. But a black woman sitting in an Audience is a deadly sin..I know," said activist and hip hop artist Mysonne on Twitter.
Even Daniel Sugarman, who opposes Min. Farrakhan and refers to him as a "hate preacher," admitted in a recent blog post on the Jewish Chronicle that there is a problem of anti-Black racism in the Jewish community.
"…I am also painfully aware of the anti-black racism present within the Jewish community. I have heard the term schwarzer, a derogatory term for black people, used often. When I was in yeshiva, I was horrified by the anti-black racism of some of my American fellow students. The 'n' word was used frequently, and there were a couple of Rabbis who willingly participated in the regular racial deprecation of black people," wrote Mr. Sugarman in a March 22 article, "Racism is a two ways street."
In a recent, sermon delivered by Sultan R. Muhammad, National Imam of the Nation of Islam, during a Friday Congressional Prayer Service, he called attention to the Talmud and the reality that Jews must address regarding its contents and interpretation.
"The Honorable Minister Louis Farrakhan as the ADL and other satanic instruments of the so-called Jewish community–as they attack him–the chief rabbi of Israel is disrobed through his comments, lifting up the Talmud saying that Black people are monkeys, as the Talmud states," said Imam Sultan R. Muhammad.
"Now the ADL must respond to this. Every true Jew should curse this statement, should curse the book that has changed the word of almighty God Allah. They should denounce the Talmud in its role in the enslavement of Black people across this planet."