By Charlene Muhammad CHARLENEM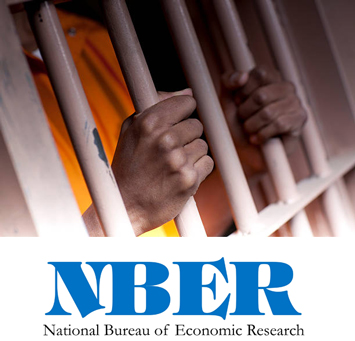 Despite no trial or conviction, poor people are often languishing behind bars due to a bail system that can also leave families in ruin long after cases are closed.
Shannon Harris, who runs Mr. Bail in Waterloo, Iowa, recalled the plight of one young father who was among the near half million people detained before trial each year in the United States.
A neighbor called police after hearing him and his girlfriend arguing. He hadn't touched her, and even left the house, but police arrested him later, according to the bail agent.
An automatic "no contact" order put a strain on the family's schedule: He could not come near the home. The couple worked different shifts so someone could always be home to care for their children, Ms. Harris stated.
She said he couldn't afford bail, but she managed to obtain his release with his mother's assistance. The ordeal, however, had taken its toll.
"He wasn't from this state, therefore he was homeless. … She didn't have money to take the children to daycare. And he subsequently lost his job because he didn't have a place to stay, didn't have his clothes, and couldn't go back," Ms. Harris told The Final Call.
Ultimately, the family split up, she stated.
Critics argue that excessive bail requirements and pre-trial detention can disrupt defendants' lives, and put jobs at risk, as seen with the young father.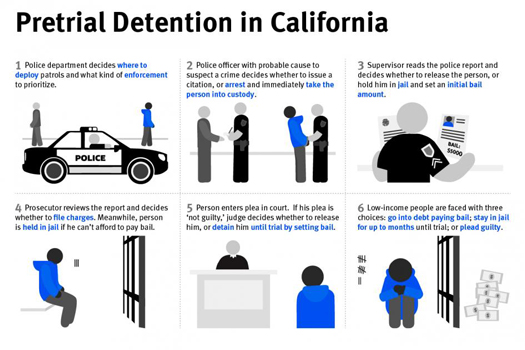 According to a recent report, "The Effects of Pretrial Detention on Conviction, Future Crime, and Employment: Evidence from Randomly Assigned Judges," the difficulty in getting bail also increases pressure to accept unfavorable plea bargains.Report authors Will Dobbie from Princeton, Jacob Goldin from Stanford and Crystal Yang from Harvard used data from over 420,000 criminal defendants from Philadelphia County, Pennsylvania and Miami-Dade County, Florida, to see how pre-trial detention impacts defendants.
They found that the typical bail amount for a felony charge was more than $55,000. If the accused had to post 10 percent, some $5,500 was needed to get out of jail.
In the year prior to arrest, the typical defendant earned less than $7,000, the study said. That likely explains why fewer than 50 percent of defendants were able to post bail, even when it is set at $5,000 or less.
Ms. Harris has seen people sit in jail because they didn't have money for bail as low as $60.
She agrees with legislation that proposes changing bail requirements and ending bail for minor misdemeanors. The Bail Fairness Act of 2018, proposed federal legislation, would do just that and help ease jail overcrowding, according to Rep. Danny Davis (D-Ill), who introduced the bill in Congress in January.
It's heart-wrenching to see people sit in jail for months because they can't make bail, and then be found not guilty, said Atty. Juan Thomas, president of the National Bar Association.
"They may have likely lost their job, or they're in school. They weren't able to complete their education or that semester, and I've seen situations where people have lost their jobs, can't pay child support, and that puts them back in the system," Atty. Thomas told The Final Call.
"There is big business in the criminal justice system. … People should not be making profits off of crimes and the victims that are committed in our society," he said.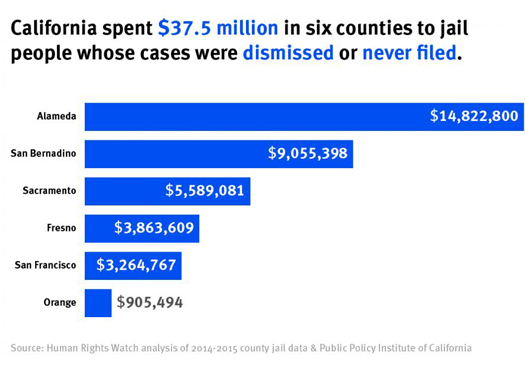 Ms. Harris said she's always stuck to the 10 percent bail provision and a fee, but has known some bond agencies to add on so-called processing charges and application fees.Some companies add court recovery fees up to an additional $1,000 if people miss court, and signors face wage garnishments.
Make sure the person you are signing for will show up for court because you could lose everything that you've worked for, if they don't show, added Ms. Harris.
As reported in "The Effects of Pretrial Detention on Conviction, Future Crime, and Employment: Evidence from Randomly Assigned Judges," the Department of Justice has concluded that bail systems in many places are not only unconstitutional, but also constitute bad public policy.
In Philadelphia County, Penn., the Pre-Trial Services Bail Unit is supposed to calculate and present to the Bail Unit recommendations based on certain guidelines.
Guidelines should include the severity of charges, personal and financial history, family or community ties, and criminal history for defendants. However, the bail guidelines were only followed by the bail judge about half the time. Judges often imposed monetary bail instead of following recommended non-monetary options, according to the report. Instead of bail, judges could impose electronic or in-person monitoring for low-risk defendants.
The study found that detaining people before trial weakened their bargaining position during plea deal negotiations, and criminal convictions lowered chances of getting employment in formal or traditional job markets.
"Because our criminal judicial system is not geared to help those who don't have the financial resources try to get a good, competent legal counsel or can pay bail, often times these defendants plead guilty or they take whatever deal they're offered just to get out of the system or at least to get a parameter of time, if you will, of which they'll be in the system," Atty. Thomas explained.
"I'd rather be in jail for six months if I know I'm getting out in six months, than be in jail indefinitely because I can't make bail," he said. That leads to other problems, including criminal records, inability to get pre-approved for loans, a mortgage, or certain employment, if it's a felony conviction, he continued.
According to Prison Policy Initiative statistics, in Florida, where Blacks are 16 percent of the total population but 46 percent of the incarcerated population, most defendants can avoid a bail hearing and be immediately released by paying an amount set by a bail schedule. The bail schedule ranks offenses according to their seriousness and assigns an amount of money that must be posted to permit a defendant's release.
Critics have argued that this kind of fee schedule discriminates against poor defendants by setting a fixed price for release according to the charged offense rather than considering a defendant's ability to pay, or propensity to flee or commit a new crime.
Atty. Hassane Muhammad, who practices primarily in Iowa, favors ending bail altogether for victimless crimes, such as drug use, and traffic violations, and basing bail on income, or using house arrest as alternatives.
"I agree with bail in principle, but I do not agree with the exorbitant and unpredictable bail amounts set by judges who still operate with bias and injustice towards Black bailees," Atty. Muhammad said.
Bail is used because Blacks are often considered "guilty until proven innocent," many stay in jail with trumped up charges, and it can be harder to defend a client who is in jail, she told The Final Call.
"When the bail is so high that it's impossible to get out, they are often left demoralized, defeated and hyper aware that they are now entangled in an unjust web that they may not escape from," Atty. Muhammad said.