By Charlene Muhammad CHARLENEM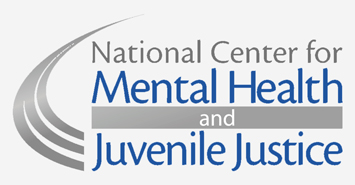 According to the National Center of Mental Health and Juvenile Justice, 70 percent of youth in juvenile justice systems have at least one mental health condition, with about one-in-three youths needing immediate access to services and treatment.
The numbers are troubling, especially with Black and Latino children overrepresented in detention facilities. But there seems to be a double dilemma when talking with experts and advocates: Black children aren't getting the services they need when they need services. And, they may also be misdiagnosed as needing services, according to some mental health professionals and advocates.
Then, there is the mental trauma that occurs once youth are held in detention.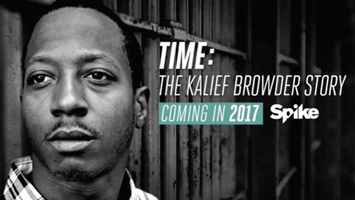 Sanjida Meem, a counseling psychology Ph.D. student, worked for about a year at Rikers Island in New York City. She worked with a non-profit that helped youth reintegrate into school through vocational and support services."It didn't seem like (youth) were really getting any mental health needs met. They (the detention center) didn't have proper staff, so a lot of youth did not receive mental health services, or it was infrequent or inconsistent," Ms. Meem stated.
"A lot of the youth were emotionally scarred, especially in the Rikers environment, because it was so violent and they were exposed to so many acts of violence either towards them or people around them," she continued.
Her statement brings to mind the tragic case of Kalief Browder, who hung himself on June 6, 2015, after spending three years in detention–two in solitary confinement– without a trial. Arrested at age 16 on false charges of second degree robbery for stealing a backpack, he maintained his innocence. Finally charges were dropped and he was released in June 2013. He killed himself at age 22 after being released and complaining about beatings from guards and other inmates.
Society is not targeting or considering what youth face when they return to their communities, said Ms. Meem. Focusing on resources and support while children are incarcerated would help curb patterns of incarceration, she said.
Royyanna Young, a first year Ph.D. counseling psychology student at Howard University, said statistics on ethnicity are difficult to collect because mental health symptoms appear differently. "Seventy percent is definitely a high number, so there may be some misdiagnoses occurring within that number, but it's interesting to see where African American youth are on that scale," said Ms. Young, who works in a juvenile detention center, primarily with Black girls between 12 and 17 years old. She mainly sees PTSD, depression, anxiety, and what's diagnosed as "oppositional defiance disorder" (not listening to authority or abiding by societal rules).
Laura Usher, senior manager on Criminal Justice for the National Association on Mental Illness, said it's unclear why the numbers are so high.
"A part of the problem is that children with mental health conditions do not get adequate support in schools, and often schools wind up using police to enforce school discipline," she said.
Children with mental health conditions have the highest dropout rate of any disability group, according to Ms. Usher. The vast majority of youth in the juvenile justice system have also experienced trauma, which can lead to mental health problems and troubling behavior, she added.
"Coping with trauma is hard for anyone, but for a young person who is still developing, it's especially challenging. When schools, service systems and the justice system aren't aware of signs of trauma and mental health conditions, children are often punished for being defiant, rather than provided support for the underlying problem," Ms. Usher explained.
According to Karli Keatlr, of the National Center of Mental Health and Juvenile Justice, her group didn't have a racial breakdown for the number of youth suffering mental health issues in detention centers.
But, she said, the more children get immersed in the juvenile justice system, detention and incarceration, the worse the problem gets.
One study found about 35 percent of entrants in the system had a mental health condition, but once in detention the number of youth with mental health conditions rose to 60 percent, she said. And, she continued, once youth were in the corrections system, the rate went even higher.
According to a 2016 study published in the International Journal of Environmental Research and Public Health, estimates were that approximately 50 to 75 percent of the two million youth encountering the juvenile justice system meet criteria for a mental health disorder.
The most common conditions included major depression, persistent depression, manic episodes, psychotic disorders, anxiety disorders, post-traumatic stress disorder, and disruptive behavior disorders, according to clinical psychologists Lee Underwood and Aryssa Washington.
"The prevalence rate of youth with mental disorders within the juvenile justice system is found to be consistently higher than those within the general population of adolescents," said the report authors.
According to the Sentencing Project's September 2017 report "Black Disparities in Youth Incarceration," Black youth were more than five times as likely to be detained or committed compared to White youth.
Dr. Cheryl Grills, clinical psychologist and professor at Loyola Marymount University in Los Angeles, said an alternative is to replace the system with something that's much more humane, compassionate, and focused on restorative justice.
"I'm not sure how many of our youth actually have a mental illness as diagnosed and captured and tracked within the juvenile justice system," Dr. Grills told The Final Call.
"Secondly, we have youth who are in those systems that are there in response to very real policies and procedures that cast a wide net to ensure that they're there."
Then young people don't know how to deal with structural racism and how that structural racism has pushed them into the juvenile corrections system, Dr. Grills said.
The diagnoses are being conducted with people who aren't considering their own biases, and use tools like the Diagnostic and Statistical Manual of Mental Disorders, she said. Many professionals in psychology have questioned the validity of the DSM, and other assessment methods, and whether they properly measure mental health problems facing Black people, said Dr. Grills.
Kevin Washington, immediate past president of the Association of Black Psychologists, recommended Black psychologists advance models of mental health that are more diverse.
The Association of Black Psychologists has been having dialogues with community healing networks across the country, he said.
It's important to understand troubles in the minds of incarcerated people are part of a social conditioning, fewer economic opportunities and miseducation, he added.