By Charlene Muhammad CHARLENEM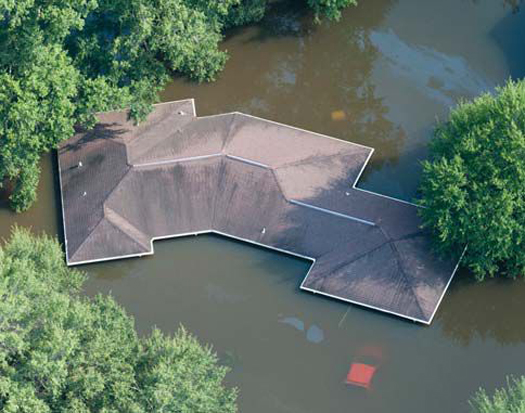 The shock of the hour struck America in the form of Hurricane Harvey in Texas and Irma in Florida.
Dazed citizens, rich and poor, White and Black, struggled through the recovery processes.
Catastrophes of biblical proportions left survivors side by side in lines seeking basic items, food, clothing, water. Others sifted through remnants of homes, their entire lives seemingly strewn about decimated properties.
The U.S. House of Representatives passed a bipartisan bill to provide $15 billion in aid for damage and recovery efforts in the wake of Hurricane Harvey, which struck Houston on Aug. 23. Funding is allocated through September 2018.
To be eligible for federal aid under the Federal Emergency Management Agency (FEMA) Individual Assistance Program in Florida and the Carolinas, storm damage and losses from hurricane and flooding must have occurred as a result of Hurricane Irma, beginning Sept. 4, the agency said.
More than 300,000 have applied for FEMA assistance, noted Houston-based Dr. Abdul Haleem Muhammad, Nation of Islam student minister for the Southwest Region.
"It is anticipated that the first $15 billion that they've allocated will be gone no sooner than it gets here," stated Dr. Haleem Muhammad, an urban planner and environmental analyst.
FEMA has approved some 224,000 individual assistance applications in Texas and 19,944 in Florida, which has requested more than 488,000 meals, more than 365,000 liters of water, 112 generators. Millions still had no power in the state.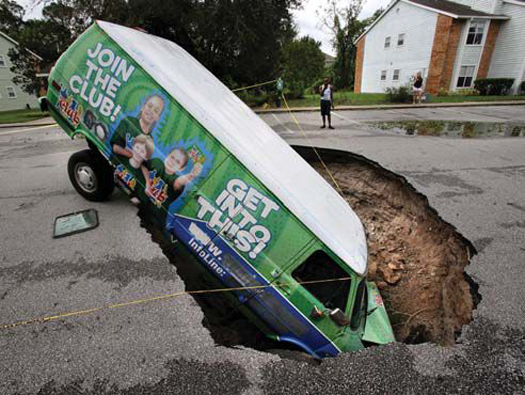 FEMA's Disaster Relief Fund tallied $1.01 billion, Bloomberg reported shortly after Harvey. Of that, only $541 million was immediately available for response and recovery following the slow-moving storm system that humbled the state of Texas.
Lasting impact?
Analysts say a housing crisis is imminent, given the destruction of homes, apartments and looming job losses.
Black and Latino community leaders have begun discussing strategies to house those displaced, Dr. Muhammad said.
Harvey and Irma have wiped out tens of thousands of homes in Texas and Florida. In Houston, evacuees receive only 21 days in hotels, one month assistance to renters and three months to homeowners, according to Dr. Muhammad.
Many are dealing with long term social and physical health recovery, especially after wading through chemical-laden, toxic, chest-high water, contaminated with sewage.
Further driving a lot of pain and anguish are the challenges of finding food and water as some stores remain shut down.
Eighteen-wheeler trucks loaded with resources were blocked by flooded streets in some areas.
Coordinated efforts of grassroots organizations, mosques, churches, and activists, many in Black, Brown, and poor neighborhoods in Houston and now Florida are working to ensure residents get help.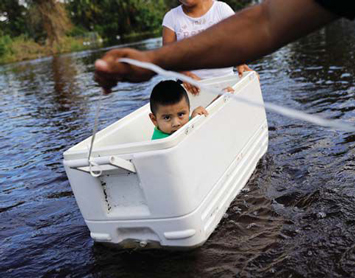 According to Min. Patrick Muhammad of the Nation of Islam mosque in Miami, organizations that have been feeding and serving the needy include the Circle of Brotherhood, Trendy Church and Miami Gardens, Dorsey School in Liberty City, and Fredrick Douglass School are providing food for families in need. Muhammad Mosque No. 29 in Miami is receiving calls about donations, which can be made at www.noimiami.org.
The Honorable Minister Louis Farrakhan is preparing to send supplies to Florida and Texas, Patrick Muhammad stated.
People have gotten closer, he observed. "There was a sense of brother, sister you need anything? One has a generator and the other one doesn't and the one that did, he put it in a place where they can both have the use of the generator. The youth, the elders are really trying to help each other."
"This hurricane is a form of a blessing. The Honorable Minister Farrakhan teaches us 'after chaos comes order,' that God will use the forces of nature to force us to get our act together," Patrick Muhammad added.
Activist Yonasda Lonewolf, daughter of the late Native American activist Wauneta Lonewolf, is working with the non-profit Medshare, which donates medical supplies to suffering communities worldwide. Through Hip Hop 4 The People, relief is headed to Florida, Houston, and the Caribbean, she said. (Visit hiphop4.net for more information.)
Dr. Reba Haley, pastor of Covenant Family Church in the Tampa Bay, Fla., area told The Final Call she and her husband had to shelter in place during Irma. They have been feeding hot meals and providing groceries to people without lights, or who had power, but their food spoiled due to power outages.
"We need help in order to continue to help the people," Dr. Haley said. "One of the concerns that people had was we didn't know if it (Hurricane Irma) was coming directly to us. It was shifting, and we were watching the news to see where to go, when to leave, should we go? It was just very unnerving, because people didn't know what to do."
A lot of people in her area have filed claims with FEMA, but have received no response, she said. Many went without flood insurance in some of Florida's lower economic areas because it's not required, according to Dr. Haley.
"Go through your house, take all the valuables you can, and take a picture or video of everything you own, put it in a cloud somewhere so you could show it to your insurance people, because they don't like to pay," advised Charles Cave, an ordained minister from Naples, Fla.
He and his family, including sister-in-law Jenise Morgan, senior editor of the Florida Courier and Daytona Times, evacuated before Irma reached the U.S.
Ms. Morgan feels the best part of the ordeal is it teaches people to take the storms seriously. Irma scared some into reality, she said. "In the past, people were not worried about getting prepared, and then it is a Category 5," she said.
Friends in Naples have had to travel 15 miles just for cell reception, she said. There were 631,000 without lights in one area and where her newspaper sits, 61,800 were still without electricity.
"That's the smartest thing I could have ever done, get my mother (88-years-old) out of there," Ms. Morgan said.
A string of federal disasters
Forty-nine federal weather disasters have hit America alone this year. The billion-dollar catastrophes include a hail storm in June which cost Minnesota $2.5 billion, a Colorado hail storm in May costs $2.2 billion, and California flooding in February cost $1.5 billion.
The American Society of Civil Engineers has given America's infrastructure a D+, which suggests the falling super power may not be able to withstand too many more disasters.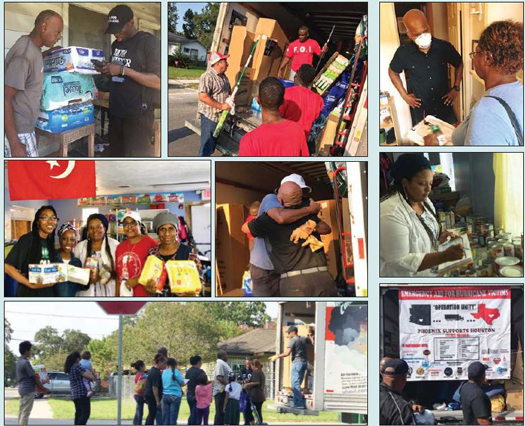 "There is a wake-up call that is happening that's for sure amongst a lot of our people," said Patrick Muhammad.Min. Louis Farrakhan has been bold and consistent in warning disasters striking America are not random events but divine chastisement that will bring the country down. "Don't you ever laugh when you see nature doing its work under the direction of the God that I am talking to you about," he said. "But our teacher, Elijah Muhammad, named four great judgments that would come against America, and the first one was 'unusual rain,'" he noted during a keynote address in Atlanta Aug. 27 as Hurricane Harvey battered the fourth largest city in the United States.
He has also grown more emphatic in his warnings that the forces of nature are God's weapons against America and that these disasters will continue as part of fulfilment of scripture and God's choice of Black people today, fulfilling the prophecy of the children of Israel in the Bible.
The Honorable Elijah Muhammad warned of rain, hail, snow and earthquake. But in the Four Great Judgements, a chapter in his book, The Fall of America, he wrote, "God, in the Person of Master Fard Muhammad, will not be defeated. The more evil, deceiving, tricking and making of false promises to the American so-called Negro only increases America's divine chastisement–doom."
"Let me tell you what my teacher told me," said Min. Farrakhan. "Whether you know it or not, America is a preserved area: No bomb is going to fall here, because The God has you here–and the White man knows he's keeping you a hostage, because God is after you," said Min. Farrakhan during an August 20 lecture entitled, "Seek Refuge in Allah," delivered from Mosque Maryam in Chicago. "Mr. Trump, the God is after America for her evils done to His people. You have a chance to relieve yourself of some of the heaviness of the judgment that is against you by letting my people go," Min. Farrakhan said.
Where people may have once attributed disasters to Mother Nature, many are now referencing to God and the Creator being responsible, said Patrick Muhammad. "I'm seeing that kind of taking a turn here when you say who's doing it," he said.
Monique Caradine, who resides in Puerto Rico, observed, "It's like just relentlessness with the weather. First of all, it's extremely hot … and then you've got these storms that are just aggressive and brutal. I'm extremely concerned about this."
"Not to get all spiritual, but something is going on in the atmosphere, and I don't know what it is, but I think we have to stay vigilant, we have to stay prayerful."
"Something's gotta give, because the greed, what we saw in Charlottesville … we've got to have a serious come to Jesus moment," she told The Final Call.
Meanwhile, all the Nation of Islam Believers were accounted for and safe, reported Patrick Muhammad.
"(Min. Farrakhan) said we have been saved and we have been showed the mercy of God. We have to help others with what they will need," he continued.
"And then he said, going through Harvey or Irma is to show you that the same God, who made you go through it, is the same God that will make you go through the storm of propaganda that is to come."
Hurricane Irma forced the largest U.S. evacuation ever. The road back for the 5.8 to 6 million people has been rocky, according to Patrick Muhammad.
But, he added, damage in what's considered poor neighborhoods was not quite the same as what upscale areas suffered.
"Interesting enough this hurricane was supposed to come straight into Miami and at the last minute it veered West. … Who told that hurricane to turn?" he asked.