By Final Call News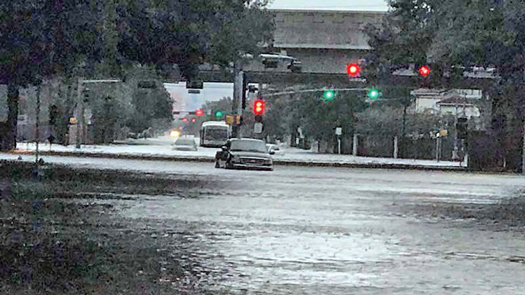 "To be plagued with too much rain will destroy property and lives. It swells the rivers and creeks. Too much rain floods cities and towns. Large bodies of water at the ocean shore lines will be made to swell with unusually high waves, dumping billions of tons of water over the now seashore line. …
"Wind with rain can bring destruction to towns and cities, bringing various germs, causing sickness to the people. It produces unclean water by the swelling of streams and destroying reservoirs of pure drinking water used for the health of the people. Rain is a destructive army within itself. … The Holy Qur'an also teaches us that God used snow, rain, wind, hail, earthquakes and fire against former wicked people. Is America any better than the people we read about in the history that God destroyed? No, she is not as good."
–the Honorable Elijah Muhammad, "Four Great Judgments" from The Fall of America, published in 1973
From its humble beginnings in 1930 until today, the work of the Nation of Islam has been a divine and difficult work.
It has been a work of warning a seemingly immovable object, the powerful United States government, and warning Black people in America–who have been deaf, blind and dumb to the reality of God, the reality and knowledge of their enemy and the reality and knowledge of themselves.
Warning comes as a mercy and a blessing, both to Black people, who God Himself has come to save Black people, and to America as he came to judge the nation that has kept us in cruel and heartless bondage.
The Divine Warner doesn't delight in the loss of life that comes with judgement. He doesn't point his finger and say, "I told you so" as the final destruction and full manifestation of God's judgement creeps ever closer.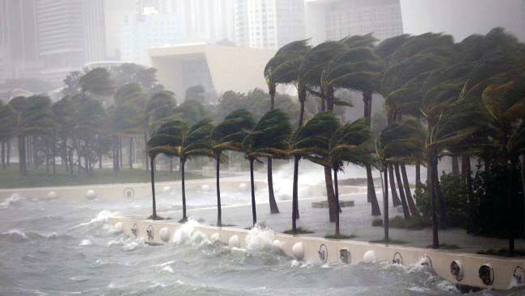 "Now, as we are talking, there are a lot of raindrops falling in Houston. Don't you ever laugh when you see Nature doing its work under the direction of the God that I am talking to you about. Into each life, some rain must fall; [but as] the song says, 'too much has fallen in mine.' Too much rain is a curse–though we can't live without rain. But our teacher, Elijah Muhammad, named four great judgments that would come against America, and the first one was 'unusual rain,' " the Honorable Minister Louis Farrakhan noted during a keynote address in Atlanta, Aug. 27 as Hurricane Harvey battered the fourth largest city in the United States.And with more than six million people without power in Florida Sept. 11 after Hurricane Irma, which engulfed the state, and millions hurt by Hurricane Irma days after Harvey, the judgement of God seems to be intensifying and the Minister's admonition to "watch the weather" grows more and memorable.
Min. Farrakhan has been a consistent, constant and just Warner, following the example of his teacher, Elijah Muhammad. The Minister has warned Black people to cease frivolous living and pool their resources to create a future and survive in a time of famine. He has warned Black people to end shameful, fratricidal violence, crippling disunity and blind faith in a nation doomed to fail and to fall.
Min. Farrakhan has warned the U.S. government to end its wicked death plot against Black America and Black youth, in particular, under the guise of a war on drugs and crime. He has warned America against destroying Libya and destabilizing Africa, fomenting division and war in the Middle East, warmongering and thirsting for blood in Iran and North Korea and siding with Israel and other oppressive regimes throughout the world.
He has also grown more emphatic in his warnings that the forces of nature are God's weapons against America and that these disasters will continue. But contained in all his warnings is deep respect and awe for the God causing these traumatic events and a recognition of the great and dreadful day in which we live.
"More than 400 miles from where Irma first came ashore, storm surge brought heavy flooding to Jacksonville on the Atlantic coast. … The flooding broke a 1964 record by at least a foot," the Associated Press reported Sept. 11.
"As of midmorning, Irma's outer bands were also blowing into Georgia, where the storm's center was expected to arrive later in the day. From there, Irma is expected to push into Alabama, Mississippi and Tennessee … . A tropical storm warning was issued for the first time ever in Atlanta, and school was canceled in communities around the state. No deaths in Florida were immediately linked to the storm. At least 24 people were killed in the Caribbean as Irma ravaged a string of resort islands long known as vacation playgrounds for the rich."
"More than 200,000 people waited in shelters across Florida. Nearly 4.5 million homes and businesses statewide lost power, and utility officials said it will take weeks to restore electricity to everyone. More than 100,000 were in the dark in Georgia," said the Associated Press.
Hurricane Irma and Hurricane Harvey are not the end but the beginning of sorrows. The Honorable Elijah Muhammad warned of rain, hail, snow and earthquake. But in the Four Great Judgements, he also made an argument and an appeal: "God, in the Person of Master Fard Muhammad, will not be defeated. The more evil, deceiving, tricking and making of false promises to the American so-called Negro only increases America's divine chastisement– doom. … But God has chosen us to be His people, and He delights in fighting the enemy. According to the history of the former people, He delighted Himself by going forth against them when they exceeded the limit. So it is with America. They must be separated. America will not agree to see the Negro separated from her until she has suffered divine punishment, as Pharaoh suffered."
He closes with an appeal, "I ask you, my brother and sister, to learn this and learn it quickly and fly for your life to the refuge of Allah. Come follow me."
We repeat his admonition and appeal in the hope that our people and others might benefit from divine warning and mercy.