By Final Call News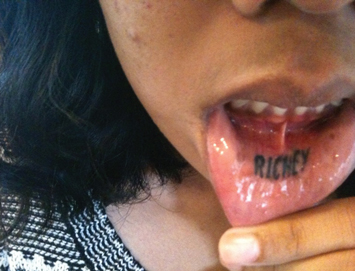 Google "sex trafficking" and you should be highly disturbed and upset by what you will find. We need to separate myth from horrible reality–and end it right now. We don't have time for denial, Black girls are under assault.
According to Chioma Adaku, of the non-profit advocacy group Traffik Stops, sex trafficking victims are not commonly kidnapped but are manipulated by "friends," often are runaways due to sex abuse and are preyed upon by family, peers, international third-party recruiters, and employers. Organized crime groups and organizations are involved. Many are lured into sex trafficking through strip clubs, massage parlors, intimate partners, neighbors or sex buyers. Some are physically kidnapped.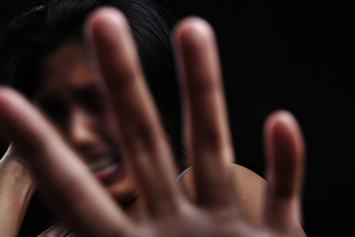 "What is not commonly acknowledged is 85 percent are people of color. We need to unambiguously identify the connections between trafficking, poverty, immigration, gender, and racism to effectively end human trafficking in the U.S.," said Ms. Adaku. "There are no other economic development opportunities where you can buy and sell the same product or service over and over without paying taxes, work with no or low payment or on terms which are highly exploitative to a $152 billion industry when the benefits outweigh the harm and cost."
In Oklahoma City, Okla., a 911 call from a worried dad resulted in an arrest for sex trafficking. In the April 23 incident, a 17-year-old girl called her father, saying she was kidnapped and being held against her will. Police said the teenager and Luther Thompson, 28, were in a vehicle in the apartment parking lot. According to the authorities, the girl said she met the man online, became friends and he forced her into prostitution. The man was arrested.
In Tulsa, Okla., a 22-year-old woman was named the Most Wanted Suspect with accusations of human trafficking, lewd molestation, child pornography, forcible sodomy and drug-related complaints against her.
Police said Sarah Jayne Garland was wanted after Tulsa police found videos of her, another woman and a 15-year-old girl having sex. The teen told police the woman groomed her for prostitution, drove her around, held money for her, and told her to have sex with a man in a hotel room, said a media report.
A former Campbell County, Ky., judge and Trump campaign chair is accused of human trafficking. Timothy Nolan, 70, of California, Ky., who was also a member of the Campbell County School Board, was arraigned April 21. According to Alternet.org, Mr. Nolan was charged with "felony human trafficking of a minor, felony inducing a minor to engage in sex and a third count of giving alcohol to a minor. The sex trafficking allegedly occurred in August 2016–while Judge Nolan was serving as the chair of the Donald Trump campaign in Campbell County, KY."
In Charlotte, N.C., WBTV television news reported Zerrell Ross Fuentes, 22, Briana Leshay Wright, 24, and Tanya Fuentes, 53, are accused of sex trafficking and transporting minors for prostitution. One woman allegedly advertised the minors for sex online, and set up dates and transportation between the minors and customers.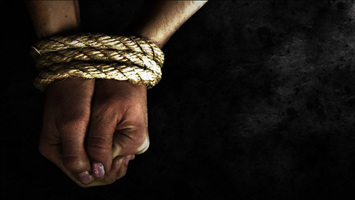 In Norfolk, Va., Devon Campbell was sentenced to 18 years in prison after pleading guilty to human trafficking. Authorities say he forced a woman to have sex with men in Virginia Beach, Norfolk, Newport News and other cities in Hampton Roads.
The Toledo Blade reported April 23 that Black pastors Cordell Jenkins, 46, and co-defendant, the Rev. Anthony Haynes, Sr., 38, are charged with sex trafficking of a minor. "Mr. Haynes and Mr. Jenkins both declined requests for an interview. Their attorneys have not returned calls seeking comment. … Federal agents stated in documents filed in federal court that Mr. Haynes groomed the girl beginning when she was 14 by having her witness him having oral sex with a woman. The charges state he soon had the girl engage in oral sex with the unidentified woman and he himself had sex with the young girl, all in 'an area church.' … Records filed in federal court state Mr. Jenkins paid to have sex with the underage girl multiple times–in his home, an area church, and at an area Red Roof Inn, where federal agents said there are records of Pastor Jenkins renting a room and video of him and the juvenile entering and leaving the room."
A man from Columbus, Ohio was convicted in January of one count of sex trafficking of a minor, two counts of attempted sex trafficking of a minor and six counts of interstate transportation with intent to commit prostitution in Missouri. Authorities say he and two women brought three 17-year-old girls and a 15-year-old runaway to the St. Louis area in December 2015 and advertised sexual services on Backpage.com.
According to the Justice Dept., about 13 percent of confirmed sex trafficking victims are 25 or older and sex trafficking victims are more likely to be Black (40 percent) or White (26 percent).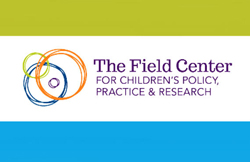 A recent study found nearly one-fifth of homeless teens surveyed reported being victims of human trafficking, including those trafficked for sex, labor, or both. The Field Center for Children's Policy, Practice & Research at the University of Pennsylvania and Loyola University Modern Slavery Research Project in New Orleans, interviewed 911 homeless youth in 13 cities between February 2014 and March 2017.
"The researchers found that 19.4 percent of the interviewed youth were victims of human trafficking," said the report. "Though they accounted for just 19.2 percent of the respondents interviewed, LGBTQ youth accounted for 33.8 percent of the sex trafficking victims, and 31.8 percent of those who engaged in the sex trade," said the study, whose participants were aged 17 to 25. "Ninety-five percent of youth who were sex trafficked reported a history of child maltreatment, with 49 percent reporting a history of childhood sexual abuse," the report added.
The destruction of the lives of our girls and women cannot be ignored or denied. We must meet this crisis head on and eliminate it. #saveourgirlsusa