GINNEWS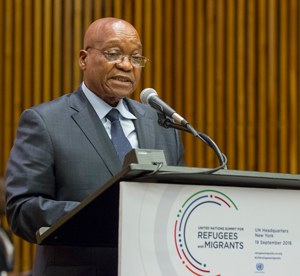 (GIN)–President Jacob Zuma finally addressed the long-unresolved matter of land reform, a demand of thousands of Black landless people whose properties were confiscated in the apartheid era.
In his State of the Nation address, President Zuma pledged to break up White ownership of business and land to reduce inequality. He called on parliament to change South Africa's constitution to allow the expropriation of White-owned land without compensation, along the lines of his counterpart, President Robert Mugabe, in Zimbabwe.
"People of South Africa, where you see a beautiful land, take it, it belongs to you," he said. Although progress has been made in transferring property to Black South Africans, land ownership is believed to be skewed in favor of Whites more than 20 years after the end of apartheid.
But to Mr. Zuma's request for a preliminary racial breakdown of the country's rural landowners, the Institute of Race Relations, an independent research body, called it "almost impossible."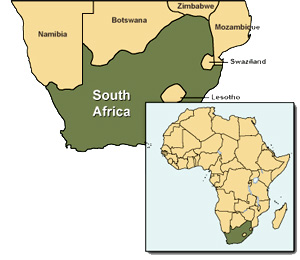 Not unexpectedly, Mr. Zuma's comments caused outrage among groups representing Afrikaans-speaking farmers.
The Boer Afrikaner Volksraad, which claims to have 40,000 members, said its members would take land expropriation without compensation as "a declaration of war."
Mr. Zuma's "October surprise" on land reform comes as the party faces some of its harshest criticism yet for failing to renew a contract with a company that pays out pensions to the old, the sick and the disabled.
Some 17 million vulnerable South Africans depend on government social grants which in many cases are as little as $27 a month.
The prospect of missing their welfare support has triggered a wave of anger among core ANC supporters.
The ANC "don't care, as long as they're fine," said an unemployed father to a reporter. "I think they just forgot about the people."
Cash Paymaster Services (CPS), a subsidiary of Net 1, a U.S. group, which mails out the checks, was found unfit for the job in 2014. Their contract, which expires March 31, was not renewed but neither did government replace them.
The constitutional court intervened–ruling that CPS had to continue payments for the next year under its close supervision.
Chief Justice Mogoeng Mogoeng has decried the government's handling of the matter, asking rhetorically: "How do we get to this level of incompetence?"