GINNEWS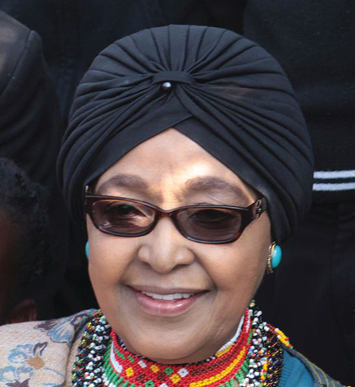 (GIN)–Veteran activist Winnie Madikizela-Mandela is in good spirits while she remains hospitalized for observation, her spokesperson Victor Dlamini told News24 over the recent weekend.
"She is absolutely fine and doing great. I am sure that the doctors will discharge her very soon," spokesperson Dlamini said.
Ms. Madikizela-Mandela was admitted to the Milpark Hospital in Johannesburg in early March.
"She is in good spirits and just yesterday we were looking at some photos on my phone," Mr. Dlamini said.
Ms. Madikizela-Mandela's previous visit to the hospital was in December for observation.
Meanwhile, Nigerian President Muhammadu Buhari returned home from a 7 week absence for medical observation in London.
Vice President Yemi Osinbajo called the president "over-ready" to resume work.
Upon his return from London, Mr. Buhari told stunned government officials that he had never been so sick.
Mr. Osinbajo, who acted as president for more than a month that Mr. Buhari was away, briefed the president.
"There is very little that is done without the president's clearance," he said. "Even these responsibilities that are constitutional, we have full discussions on them and reach agreement on a lot of these issues."
As expected, the president was unable to arrive at the Abuja Airport which is now closed for the next six months for repairs. Close to 1,500 passengers have so far been bussed from the Kaduna airport to Abuja since the capital airport was shut down.