By Gregory Muhammad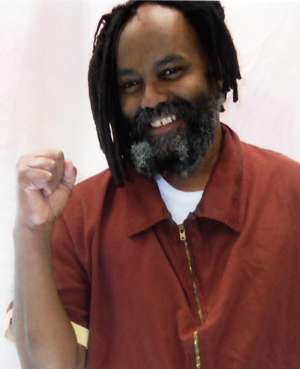 Mumia Abu-Jamal's life continues to be critical and in danger. Pam Africa, Mumia's family and many supporting organizations informed us in 2015 that the political prisoner almost died from Hep C complications.
The NOI Prison Reform Ministry Delaware Valley Region members were assigned by the Honorable Minister Louis Farrakhan's NOI Student National Prison Reform Minister Abdullah Muhammad to be present with Pam Africa, Mumia's family and supporters at the Medical Center where he was rushed to after collapsing inside of SCI-Mahanoy, a prison located in rural Pennsylvania. Mumia's supporters say the corrections department spent over $160,000 treating Mumia's Hep C symptoms but refuses to provide him with the available cure. The cost of the refusal to cure the disease when first detected is not only immeasurable in suffering and loss of lives of state prisoners but leads to higher financial expenses as the disease develops into cirrhosis or cancer of the liver.
The corrections department has a Hep C protocol guide set to deny Hep C treatment to prisoners until these infected prisoners are near death. Prisoners with untreated Hep C unknowingly bring this deadly disease back to their communities, often to neighborhoods with poor access to quality healthcare, according to Attorney Rachel Wolkenstein. This is a wicked practice "deadly" for poor people, particularly, Black and Brown people.
It is clear to the NOI Prison Reform Ministry that for prisoners like Mumia, untreated Hepatitis C is a death sentence.
The Pennsylvania Department of Corrections' refusal to fully treat Mumia and other prisoners is a clear violation of the U.S. Constitution's Eighth Amendment, which states, "Excessive bail shall not be required, nor excessive fines imposed, nor cruel and unusual punishments inflicted."
Mumia must also live with poisoned water that plagues Pennsylvania prisons. In an article written by Betsey Piette, a writer for Worker World, this statement was attributed to a SCI-Mahanoy prison guard who told Mumia, "You'd have to be crazy to bathe in that water" after seeing the black, foul-smelling water filling his sink. This is clear evidence that the water is toxic. It plagues prisoners at SCI-Mahanoy and prisons throughout the system.
Sadly, prisoners have no option other than to use the water or not bathe at all. This is a health crisis. This writer believes that a "state of emergency" should be declared. Prisoners who have untreated Hep C are in even more danger as this toxic water intensifies their existing health conditions. According to Pam Africa, Mumia currently suffers from excessive itching linked to Hep C.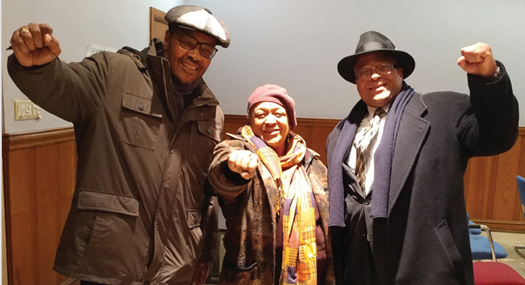 She appealed to the Philadelphia City Council for support to demand that the governor and the Pennsylvania State Legislature ensure that individuals incarcerated and working in state prisons have access to clean water and proper health services. City Council member Jannie Blackwell and Cindy Bass introduced Resolution No. 160923. The resolution notes: "Whereas, recently there have been claims of black, foul smelling water at SCI-Mahanoy, SCI-Frackville and other State Prisons in Pennsylvania, as well as reports of prisoners not receiving specialized medications needed to treat their health conditions."We thank Pam Africa and the many other organizations for their hard work and sacrifices to accomplish this effort with City Council. We also want to thank Noelle Hanrahan, founder of Prison Radio for her support of Mumia and other prisoners by presenting their commentaries over the radio air waves. We thank Dr. Suzanne Ross, activist and representative of International Concerned Family and Friends of Mumia Abu-Jamal, for her undying support and personal visits with Mumia and bringing back accurate reports on his health and plight while incarcerated.
Our incarcerated family are unable to represent themselves under the status of a prisoner. I believe that the community has a responsibility to monitor how our prisoners are being treated "health-wise and other wise." Prisoners have a right to "quality health-care." The NOI Prison Reform Ministry as set up by Minister Farrakhan is a ministry that cares about the "health and well-being" of prisoners, particularly, our Black and Brown family. Being a prisoner does not mean "throw their lives away" by neglecting health needs and proper mental health counseling. Keeping our community healthy also means keeping our prison community healthy. One day most prisoners will return to their communities. We want them to re-enter the community un-infected by the Hep-C virus or any other disease.
The pharmaceutical companies are like murderers of our people, not healers of our people. They are Pharaoh's magicians–and the modern day Pharaoh is the United States government. Be comforted by these words from Minister Farrakhan taken from his book, "A Torchlight for America:" "It's dangerous to enslave a people and be the perpetual source of opposition to truth, which is the means for freeing the people from ignorance, yet say you believe in God. God has always come to the aid of the oppressed and the enslaved fighting against the rich and the powerful when they deprive others of the basic essentials-of-life, which are freedom, justice and equality that which is said to constitute the base of this country."
"The more Egypt declined, the more the slaves were inclined to listen to Moses and get up and go for self," he wrote.
Support the NOI Prison Reform Ministry. Go to page 25 to make a donation.
Gregory Muhammad is the NOI Student Regional Prison Reform Minister the Delaware Valley.