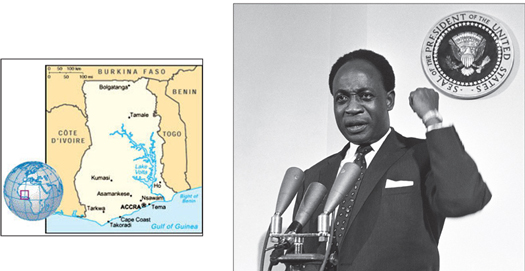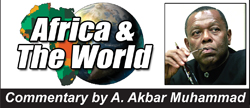 On January 6, a day before the West African Nation of Ghana changed leadership (President John Dramani Mahama lost the election to Nana Akufo-Addo) I was blessed to receive my Ghana citizenship along with Bro. Earl 3X Reddix from Las Vegas. I received a call that if I was going to receive my citizenship I had to do it before Jan., 7 when the new president would be sworn in. The swearing in ceremony took place at the Ministry of the Interior. A number of new citizens were sworn in and I was honored by being chosen to address the new citizens of Ghana.
The first President of Ghana, Dr. Kwame Nkrumah, wanted to see this marriage from the time he attended college in America. One of the Africans from the diaspora, Dr. Robert Lee told me a touching story of how he and his then girlfriend who later became his wife Sarah, saw a sign posted at Lincoln University in Pennsylvania announcing a speaker at the chapel with a funny name would conduct a lecture on Africa. Sarah and Robert Lee decided to attend the lecture and the speaker was Kwame Nkrumah. They were moved and touched according to Dr. Lee by his knowledge of Africa and the struggle of the African people.
When Robert and Sarah finished graduate school they reached out for Dr. Kwame Nkrumah and made a decision to move to Africa where they became citizens of Ghana and as dentists used their knowledge to help Ghana. Their experience in working with Dr. Kwame Nkrumah can be found in the book titled 'American Africans in Ghana' by Kevin K. Gaines. Dr. Sarah Lee also became the first African American director of the WEB DuBois Center in Accra.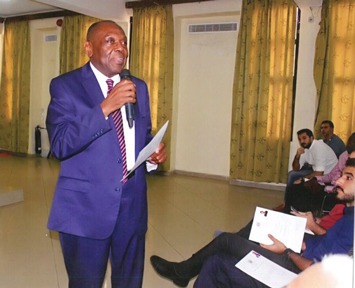 Dr. Kwame Nkrumah always thought that Africans in the diaspora would play a major role in the continents development. The people who were drug out of the continent in the holes of slave ships and brought to the Western Hemisphere for their free labor to build a world for the Europeans.
Michelle Obama at the Democratic National Convention touched on this in a profound way when she stated, "I wake up every morning in a house built by slaves." She struck a blow for consciousness on both sides, Black and White, a fact overlooked and in many cases never thought about by many.
Dr. Kwame Nkrumah saw this as his mission. The marriage between Africans in the diaspora and those on the continent is a difficult marriage but a marriage of necessity. He saw the Africans in the diaspora using the knowledge they had gained as slaves building the White man's world being brought back to the continent of Africa. We should all applaud this gallant effort by Ex-President John D. Mahama.
My rally cry over the 12 years that I lived in Ghana was that it's better to see Africa once, than to hear about it a thousand times. This was my push to engage Africans from the diaspora to travel, live, work and do business on the African continent. Ex-President Mahama stood on the shoulders of Dr. Kwame Nkrumah and later the founder of his party (NDC) Jerry John Rawlings, for reaching out to Africans in the diaspora to visit.
It started on a day in early 1986 in Accra, Ghana when Jerry John Rawlings, then the chairman of the PNDC asked Minister Louis Farrakhan "Brother Farrakhan, do you have an office in Africa? The answer from Minister Farrakhan was no. Then Rawlings went on to say "Why don't you open one for Africa, here in Ghana?"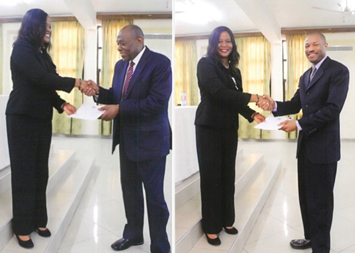 Thirty-one years later we're looking at Ghana, which I project will be the first of many opening their doors to dual citizenship for Africans in the diaspora. As America prepares to accept a new President Donald J. Trump, a man who has said little or nothing about a continent with now over a billion people and the role that America would play on that continent. There are many rumors and half-truths on the internet about disparaging remarks he said about Africans and African people, none that I care to repeat in this article in the age of fake new stories, however I will say that many forward thinking African churches, mosques, business organizations, and educational institutions see that there is hope in the relationship that WEB DuBois, Martin Delany, Marcus Garvey and many more said we must relate to our home continent and we must take advantage of the tremendous wealth and potential that this great continent has.
For those of us blessed to get dual citizenship with Ghana, we have the responsibility to spread this word and help to open these doors in all 54 African countries. Those of us who have struggled over the years and are in our twilight must pass this baton on, we must encourage the Black millennials as they are called to get involved.
Akbar Muhammad may be reached at: [email protected]