By Final Call News

Running for your life has to be one of the most terrifying experiences that a person can have. Imagine the heart pumping fear, adrenaline pulsing through the veins, panicked prayers and hope for someone, anyone to help.
Two reports of Blacks running for their lives are heart wrenching and heart breaking as both of these people, in different cities and unconnected with one another were apparently hunted on the streets of two major American cities.
The naked savagery played out in these urban jungles cost lives: In Chicago, a 32-year-old mother, Pamela Johnson, and boyfriend Eugene Jackson were walking early on a recent Sunday morning. According to media and police, the couple was confronted by a group of young males who started chasing them. The couple tried to run across a major thoroughfare, Lake Shore Drive, to escape an armed robbery. Pamela was struck and killed by a pick-up truck. Eugene was hit but went to the hospital and his condition stabilized. The group allegedly chasing the Black man and woman was composed of young Black males, according to the authorities and Eugene's account to the media. Felony murder charges have been filed against Semaj Waters. His family members insist he is innocent and was also fleeing the man with the gun. The eighteen-year-old, however, has also been charged with mob action and attempted armed robbery. Police said the investigation is ongoing.
Family members of the young Black male accused in the death say he stayed with the woman after she was hit by the pick-up.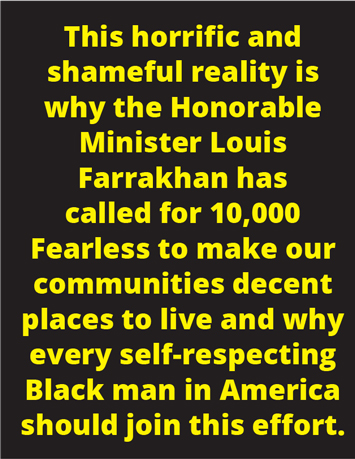 Meanwhile in New York, Dayshen McKenzie, 16, died in Staten Island, N.Y., in what some have described as a racial assault. He had a fatal asthma attack while running from a pack, with at least one gun waving, and promises to "shoot you n—-r!" according to a media report. " 'To me, it's murder,' said Diane Fatigati, an ex-NYPD officer and 9/11 responder, who rushed to the aid of the dying McKenzie. 'They were chasing him–that's a crime. You're hunting them because they're black … You're calling them a n—-r,' " she said according to a New York Daily News article. Another media outlet reported her telling a similar story, but New York's mayor is calling for cool heads in this potentially racially-charged death and police say no racial motives were told to them at the scene.
The conflict was said to have occurred because of problems between the aspiring rapper's crew and a group of White youths with Hispanics in their crew.
Tisha Richardson, who lost her baby boy, was devastated. "The sadness turns to anger," said Ms. Richardson, who is 43-years-old, in an interview. "I want justice for him. Somebody should be held accountable." According to the Daily News, the sophomore at Curtis High School, forgot to bring his asthma inhaler when he headed out with six of his friends said his mom.
"They were calling us n—-rs," said one of Dayshen's friends. "I just heard a lot of racial slurs. They were mixed–some white, some of them were Hispanic. But nobody was black," he told the Daily News.
"He was such a good kid," said Ms. Richardson told the Daily News. "He would walk up to me and say, 'Can I get a hug?' He was just that kind of kid. Anything he wanted to do, he would do." Rev. Al Sharpton of the National Action Network has called for a federal investigation of Dayshen's death.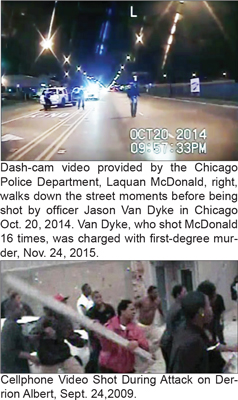 But the family and friends of Pamela Johnson, and her 12-year-old son, are suffering excruciating agony and deep, deep loss.
A young Black man apparently chased to his death by a White mob on one hand and a Black mother apparently chased to death by a Black mob on the other. This is madness. This is surreal and deadly reality that envelopes a community preyed upon by outsiders and preying on itself. This cannot and must not be ignored or forgotten.
This horrific and shameful reality is why the Honorable Minister Louis Farrakhan has called for 10,000 Fearless to make our communities decent places to live and why every self-respecting Black man in America should join this effort. Women are welcome too. But it is time that Black men come together as the natural protectors and lovers of their women and their children. How long can we suffer at the hands of outsiders who hate us and from insiders filled with self-hatred?
One side of this "war on two fronts" is effective organizing of our community to end fratricidal violence fostered by social conditions that breed lesser crimes, while the creator of the social conditions engages in killing, theft, kidnapping and extortion on a global scale, said Min. Farrakhan during organizing for Justice Or Else!, the successful 20th anniversary of the Million Man March last October in Washington, D.C. "We, however, are clear that it is our responsibility to halt the killings among ourselves and our disrespect of Black life." he said.
Then there is the other front, which demands that the federal government act to end police violence and mob attacks. "When our lives are taken unjustly it is the responsibility of government to act to prosecute and punish the killers. The federal government, in particular, has the responsibility to end assaults and killings under the color of law and mob attacks. We cannot continue to suffer like this and not organize and demand that government respond to our needs–or admit that we are still not true citizens," said Min. Farrakhan.
The blood of Pamela Johnson and the blood of Dayshen McKenzie cry out for justice. We cannot, must not, will not ignore those cries. Join the movement, sign up for the 10,000 Fearless at www.justiceorelse.com, and if you are in Chicago join the 10,000 Fearless for an assembly on June 17 at 3 p.m., at the corner of 79th St. and Martin Luther King Jr. Drive to take a stand. The time demands Justice Or Else! on all fronts!