By Charlene Muhammad CHARLENEM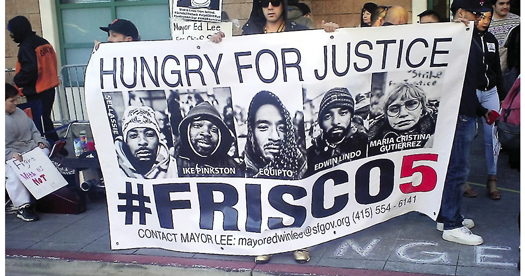 SAN FRANCISCO–Local activists, religious and political leaders, artists, educators, and journalists have not rested on their laurels since the forced resignation of San Francisco Police Chief Greg Suhr.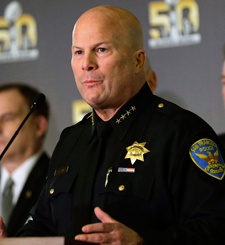 Mayor Edwin Lee has temporarily replaced Suhr with the department's new acting chief Toney Chaplin, who is Black.
"Even though we've got a victory today, it's a bittersweet victory because it took the loss of another life since the time we called for the chief's resignation, and we said it would be an act of compassion if he resigned," said student Minister Christopher Muhammad, Bay Area representative for the Nation of Islam and the Honorable Minister Louis Farrakhan. He is also founder of the Justice for Mario Woods Coalition.
San Francisco police officers killed 26-year-old Woods in a hail of bullets last December. The shooting, captured on cell phone video, sparked protests and national outrage. The images went viral, as did calls for the chief's termination. Mr. Woods became the first in the latest string of victims killed by police in unjustified excessive force incidents, activists charge.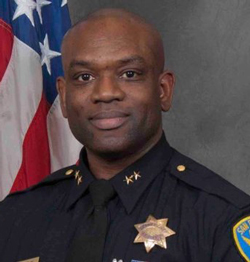 Police killed 45-year-old Luis Gongora April 7, claiming the homeless man was brandishing a knife.
And the latest shooting happened May 19, in Bay View Hunters Point, where the Black population is being eroded by gentrification. A sergeant killed 27-year-old Jessica Nelson, who may have been pregnant, according to reports.
"It took that loss of life to force the mayor to do what he could and should have done six months ago, so while he did something, in truth, it was too little too late …," Min. Muhammad told The Final Call.
According to police, two officers came across a parked car they suspected was stolen. They reported when they contacted Ms. Nelson, she fled and ran into a truck.
"While the officers were trying to take the suspect into custody, she moved the vehicle in a forward and backward direction. At some point in the engagement, one officer fired one shot striking the suspect," the police report indicates. The officers are on paid administrative leave pending outcome of an investigation.
Later that day, Mr. Suhr announced his departure as chief after a closed-door meeting. The shooting prompted Mayor Lee to submit to one of the three community's demands that Mr. Suhr be fired or resign.
During a press conference, Mayor Lee said for the last several months, the city has been shaken and divided and tensions between law enforcement and communities of color have simmered for too many years and come into full view.
"These officer involved shootings, justified or not, have forced our city to open its eyes to questions of when and how police use lethal force," Mayor Lee said. He stated he previously expressed confidence in the former Chief Suhr, because he knows he agrees with and understands the need for reform.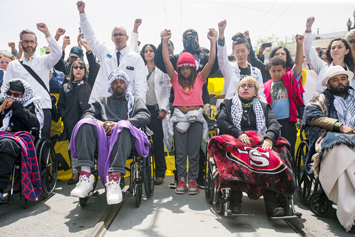 "He has demonstrated his commitment to instilling these reforms into the whole department, from the command staff to the cadet, but following this morning's officer-involved-shooting and my meeting with Chief Suhr this afternoon, today I have arrived at a different conclusion to the question of how best to move forward," Mayor Lee continued.
Student Minister Muhammad argued it was the community's continued pressure that forced the resignation.
"Unfortunately, he (Suhr) refused, and the mayor refused to do the right thing, even after getting guidance from counsel," he stated.
Mayor Lee's firing of the chief or getting his resignation was one of the demands of the Justice for Mario Woods Coalition. Activists also want officers who killed Mr. Woods charged with murder, and a full and truly transparent independent pattern and practice of investigation into the San Francisco Police Department by the Justice Department's Civil Rights Division and by State Attorney General Kamala Harris.
They also want a federal consent decree or receivership that forces the police department to implement reforms more in harmony with 21st Century policing; police body cams, community oversight of police and independent review boards.
The chief's resignation comes after several activists with the Justice for Mario Woods Coalition ended their 17-day hunger strike after requests to do so for health reasons from the community.
Maria Cristina Guiterrez, her son Ilych Sato (aka Equipto), Ike Pinkston, Sellassie Blackwell, and Edwin Lindo, called the "Frisco 5" began the strike and said they would not eat until the chief was fired, after police killed Mr. Gongora.
The Frisco 5 said they are happy they were a part of the process of change and that although Suhr is no longer chief, things are far from over.
"We are very happy that the culture of San Francisco policing could be changed. We made a change with that, and we are not sold on the fact that things may be any better, because yesterday, Jessica Nelson was killed, and we would have torn San Francisco up yesterday," Mr. Blackwell told The Final Call in a May 20 interview.
"We're not happy with the crumbs. We want the whole pie," he said.
It should not have taken his killing, as well as ugly, racist text messages from within the SFPD for the mayor to act, community leaders argued.
"No! We recognize that a chief is a chief, but a system is a system, and the system is what needs changing because a chief can come and go, but obviously, the system of policing as it relates to Black people has remained entrenched since the struggle led by Nat Turner and Denmark Vesey and Gabriel Prosser, which is the origin of policing, which started out as militias to catch runaway slaves, prevent slave revolts, and to protect slave masters' property," said Student Minister Muhammad.
"That's in the very DNA of policing in America, and as the Honorable Elijah Muhammad has taught us, the law by which a thing comes into existence determines its nature, so this is a long and protracted struggle, but we recognize that the enemy is going to work even harder to stop us from fulfilling our demands for justice and will work to oppose our efforts. We have to gear up for the next phase of our fight," he said.