By Final Call News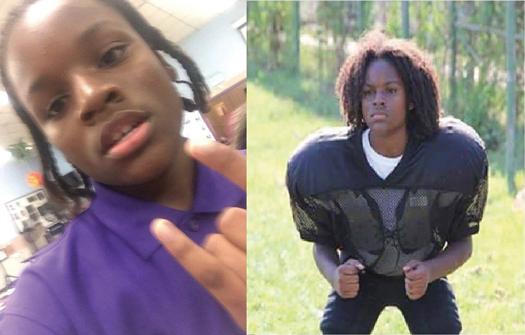 Just over a year ago, The Final Call newspaper published its first cover story about unrest in Baltimore. The headline read, "Black pain, Black rage!" and attempted to tell the story of what was underneath unrest that exploded in the city. The fights, protests and fires eventually drew the attention of the world and the intervention of the Maryland National Guard.
A year later, the city has a new mayor and had an incident in which a 14-year-old was shot by police officers because he had a BB pistol. The leader of the city police department called the boy's toy a "replica weapon" and expressed dismay at how a child could have it in a society that worships guns and violence.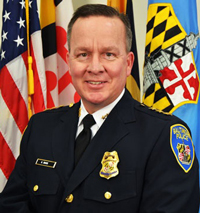 Kevin Davis, the Baltimore police commissioner, ran to defend the officers involved in the April 27 shooting of the child, who is said to have had a toy gun in one hand and a basketball in the other. Cops can't wait to determine whether a gun is real or not before taking action, he said. True. But the action should be proper and deadly force is supposed to be used when officers feel threatened and are threatened, not simply when they suspect a gun. Consider an incident that happened a year ago in April in a suburb of Cincinnati involving a young White male who was suspected of murdering his girlfriend and his best friend. But life in Elsmere, Kentucky, is much different from life in Baltimore and so is police regard for life. The suburban suspect was reported armed and desiring to commit suicide by cop. Once a cop spotted the suspect, the suspect started running toward him, hands in pocket, saying he had a gun.
"In a confrontation Thursday with a man accused of killing his fiancé and his best friend, New Richmond Police Officer Jesse Kidder is heard on his body-camera video yelling, 'No man, I'm not going to do it!' and ordering the suspect to get down on the ground. The suspect rushes toward him shouting, 'Shoot me, shoot me!' 'Back up!' screams Kidder, holding his gun out. The man finally crumples to the ground just feet away from the officer in the video taken in (a) Cincinnati suburb," ABC News reported at the time. All of this followed a car chase, included the backpedaling officer falling down with his gun drawn, but not a shot was fired. According to authorities the suspect admitted shooting his girlfriend to death. He was charged with murder.
But eighth grader Dedric Colvin was shot twice in East Baltimore and his mother, Volanda Young, understandably upset was arrested by cops after the shooting. "Fourteen-year-old boys play with BB guns all over the country every day without getting shot by police," the ACLU of Maryland said in a Facebook statement. "It dehumanizes black children when law enforcement and our society so quickly seek to justify a shoot-to-kill response when a black child in East Baltimore does the same thing. This latest incident on the anniversary of the Uprising for Freddie Gray, underscores the systemic lack of accountability to boys like Dedric Colvin, who they are sworn to serve," said the ACLU. "The reports are that Dedric tried to run away and then held his hands and the gun up to show he didn't intend to hurt anyone," the group added.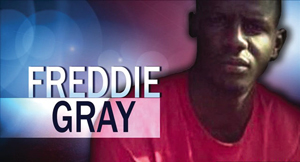 In a separate post the ACLU of Maryland noted, "One year has passed since the uprising became so visible following the funeral of Freddie Gray, who was killed by the Baltimore City Police Department. There are many truths related to that day. It's true that Freddie Gray was far from the first Black Marylander killed at the hands of police.
"In fact, an ACLU briefing paper released more than a month before Freddie Gray was arrested reported that over the previous five years 70% of the 109 Marylanders killed in police encounters were Black. In 2015 alone, there were 21 Marylanders killed in police encounters, nearly half of whom were unarmed. And in a clear sign of racially biased policing, every single unarmed person who died in 2015 in Maryland was Black. State law enforcement agencies aggressively opposed having to report deaths in police custody. Now, in response to the ACLU report, they must do so under a transparency bill passed in 2015."
There are questions about what happened with the police chief saying the boy raised the weapon, but a media report says the child screamed, "It's not real."
Another encounter, another mother heartbroken, another incident and another justified shooting. But with each of these incidents, seeds of Black pain and Black anger are watered and nurtured. These seeds eventually bear a bitter fruit and that fruit fully ripened and exploded a year ago in Baltimore. Sadly those who plant and nurture these seeds remain oblivious and always find ways to justify their misdeeds. But every seed sown and nurtured eventually grows into itself and Baltimore and America have planted a crop that will come to harvest. And it's not a matter of if, it is a matter of when–if real change and justice does not come. Neither appears to be on the horizon.