By Charlene Muhammad CHARLENEM
Vigils, block parties, and celebrations of his life continued across the world for music artist and global icon Prince, who passed away at age 57 on April 21.
Prince was an incredible musician, culture watchers and analysts told The Final Call. Just look at the outpouring of love by fans touched by his music, they said.
But, they added, Prince is also loved because he was principled. He fought for artists' rights and for justice. He fought for people who could not fight for themselves, not just through his music, but with his clout and his finances.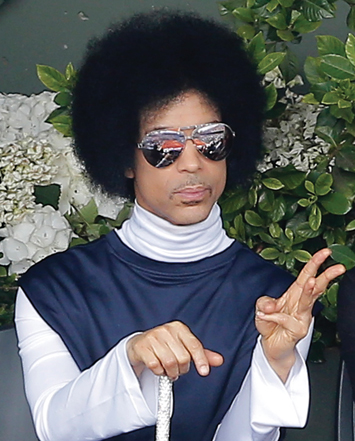 "I like you will miss Prince. I like you saw the Greatness in his Struggle just to gain ownership of his own name. I saw the Greatness of his Being, the courage that he had to fight for, not only his own image, his own likeness, and his own music masters but to fight for others who were not as blessed with the depth of love and the breadth of courage that he demonstrated," wrote the Honorable Minister Louis Farrakhan of the Nation of Islam in a tribute published in The Final Call. He also highlighted the "beauty" of the "essence" of Prince in his music, his gifts and his service to others. The musician tried to visit the Minister during a serious illness in the 1990s and donated $50,000 to the Million Family March in 2000.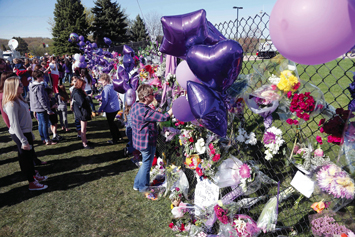 "Though I am saddened over the fact that I will never physically meet him, we will always have him with us through the music that he gave us, the struggle that he made that taught us how we must stand up, fearless against that which is ugly in its injustice, its unrighteousness and its wickedness," said Minister Farrakhan. (See page 2 for the full statement).
"He had a mystique, this whole thing about not being accessible, but from what I understood and from what I've seen, he was a lot more accessible than people realized," said Davey D, a national hip hop journalist and historian.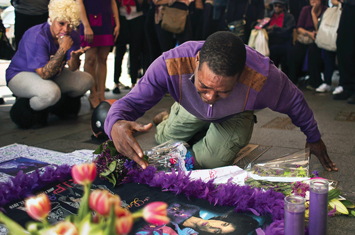 "Here's a guy that, when you talked to folks, they'd be like, 'Oh yeah! He was showing up at the back of my poetry show in the middle of nowhere, and he'd be sitting there in the back, checking you out," Davey D stated.
He recalled Prince was so impressed with Bay Area DJ Pam the Funktress' work at after parties that he put her on tour with him.
Whether discussing environmental pollution with journalist and author Tavis Smiley, funding songs and videos about Dr. Martin Luther King, Jr., or holding a concert and focusing on the problem of police violence, Prince's fight for justice was as pure as his music, said Davey D, artists and analysts.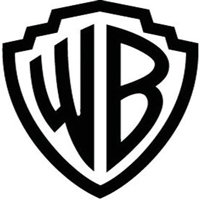 "He was one of those folks that gave and was committed, and pushed back fully, all at the same time of being a consummate artist and playing that game very well, meaning that he kept a certain type of mystique about him, a certain type of sex appeal, if you will, and he knew how to play to people's emotions," Davey D said.
Prince's art and intelligence earned many accolades, including seven Grammy Awards and induction into the Rock and Roll Hall of Fame in 2004.
Prince had just returned to Warner Bros. Records after an 18-year feud. He regained ownership of his catalog in an agreement that also meant a new album. During the fight, in which he was unable to use his birth name, the musician created a symbol that was used to represent him and re-named himself, "The Artist Formerly Known as Prince" in 1993. Three years later he would sever ties with Warner Bros.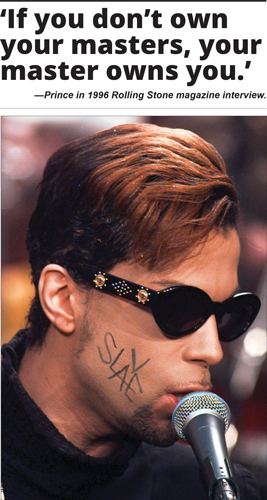 In a music video and in public performances, the word "slave" was written on his cheek. "People think I'm a crazy fool for writing 'slave' on my face," he said in a 1996 interview with Rolling Stone magazine. "But if I can't do what I want to do, what am I? When you stop a man from dreaming, he becomes a slave. That's where I was. I don't own Prince's music. If you don't own your masters, your master owns you."
Prince stood up to the corporations and won, said Davey D. "Not only did he stand up, but he stood on principles, like, 'I will not put my name next to a product.' That's a pretty bold move."
Many have used the "if I don't do it, somebody else will do it. I gotta get it now" excuse, said the internationally known chronicler of hip hop and music. "Prince was like to hell with that! 'You ain't getting paid, and I'm not gonna get paid, but that's alright.' He found other ways to get paid, because he understood that his talent was transferrable. His talent wasn't dependent upon Warner Bros. or anything like that," Davey D said.
The skilled, protective Prince licensed his music to stream only on Tidal, the popular music service owned by rap mogul Jay Z.
"Even though as somebody who would like easy access to his music, I can respect the fact that it's scrubbed from the internet and all those places where money was made off his product. He did that. … That's pretty big," Davey D added.
For rap activist Jasiri X, Prince's activism around artist independence and justice are a big part of the Prince legacy, and are very influential on his own life and art.
"He didn't just exist as a musical genius," the rapper said. In Prince's tradition, he too feels strongly that as a young, Black man in America, he has no luxury to do art for art's sake. He feels a duty to speak on what is happening with his people and his community.
"It's interesting how we saw that play out with Prince. We saw it play out first with his stance on artists' ownership and standing up to the record company. … He and both Michael Jackson did the same thing," Jasiri X noted.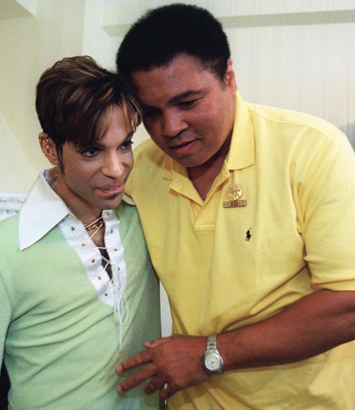 They stood up to record companies and against the exploitation of artists, and Prince took it a step further, he continued. "They took ownership of his given name, and he decided to take on a symbol and market that, which was really powerful."
But Prince wasn't through, said Jasiri X. In 1985, he started his own label Paisley Park Records with Warner Bros.
Prince became one of the leading artists to begin to utilize the internet and distribute his music online early on, but he did not allow YouTube to get paid off his music without paying him.
"I think about his Musicology tour, where he included his album in the price of the ticket. … It became the highest selling album in the country because of that tactic, and Billboard or the artist registry basically said they would not count that as record sales anymore after Prince did it," Jasiri X recalled.
"You're talking about somebody that was not only a revolutionary artist, but as a business person, and thinking about how–which is a struggle that many artists have–do you monetize your music, being at the forefront of doing different things and looking at different ways to monetize music."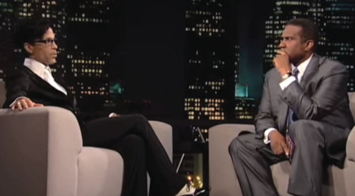 "Music is nothing without the product behind it," said Che "Rhymefest" Smith, Grammy Award-winning rapper and songwriter. "The music is just the commercial for who you are as a person, and for what you provide, the services you provide as a human being, like how do you serve. And then your music is your journal to that journey."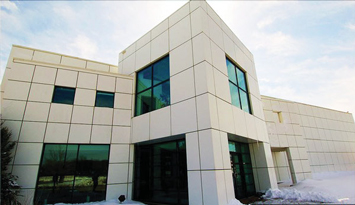 Prince exhibited significant attributes in different ways, from giving money to the family of slain teen Trayvon Martin in Florida, to giving money and showing up and performing at a school for the deaf, he said. "I mean, he performed seven concerts and still had time in the 80s, at the height of Purple Rain, to perform and raise money for deaf children through concerts for them … saying that you may not hear the tonality of my music, but you're going to feel the spiritual vibration of it," Rhymefest told The Final Call.
Prince could have left it at just being a great guitarist, an artist, but Prince learned to play 27 instruments and with them, gave the world the gift of 28, including his voice, Rhymefest continued.
The world is coming to know just how he manifested the word of God through his actions, Rhymefest said.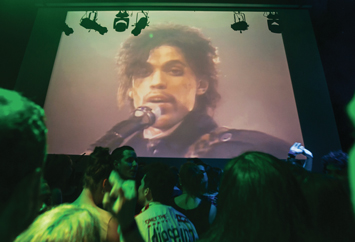 "I think it's very important when we as Muslims think about what it is our prayers say, what it is that the Qur'an says and the Hadith says, to be a servant of Allah. Prince, no matter what religion he called himself, as a human being, he was a servant of Allah. He was the manifestation of what a Muslim is, and you see that not only in his music, but in his service of mankind," he added.
Mother Tynnetta Muhammad, the late wife of the Honorable Elijah Muhammad, reflected on Prince's creating Love 4 One Another, a non-profit dedicated to relieving poverty by communal action and self-help programs.
It was to, "eliminate 'lack' from the global vocabulary," Mother Tynnetta wrote in a column, "The awakening of Sleeping Beauty–The Golden Age of the New Cultural Revolution Begins A Seven Day Celebration with Prince–A Tribute to Paul Robeson and Mei Lanfang" which appeared in 2000 in The Final Call newspaper. In the column, she shared her experience touring Paisley Park.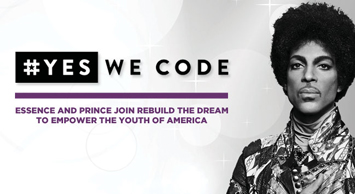 "The Honorable Elijah Muhammad desired that our entertainers and performers would become spiritually awakened to the knowledge of themselves by placing God in the forefront of their creative gifts and influences," she wrote.
"The man named Prince appears to be sincerely motivated and guided by a genuine spirit of godliness seeking to escape the entrapments of a dying world," Mother Tynnetta Muhammad continued.
"Prince's struggle as a gifted artist to reclaim his own name on the basis of Freedom, Justice and Equality, pitted in a legal battle with Warner Brothers Records, has placed him in a vanguard position as an example for others," she observed. (Please see page 27 for a reprint of that column.)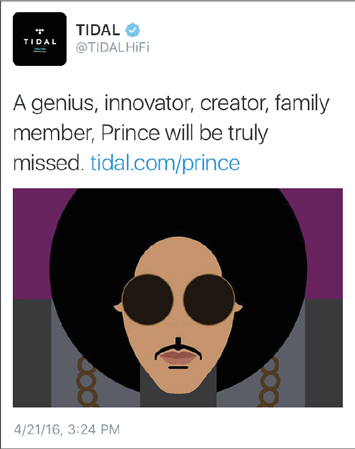 Prince was one of the last few great artists who had a chance to make a lot of money but did not really care a whole lot about money, said Dr. Boyce Watkins, entrepreneur, writer and analyst.
"He seemed to have value systems that went beyond money, which to me, it kind of propels him ahead of most other entertainers, because since Prince died, people have talked about what kind of philanthropist he was and how much he cared about his community, and also how much he cared about making good, independent music," Dr. Watkins said.
He was a good artist, and he defended his right to be an artist, even in the face of corporate control and manipulation, Dr. Watkins said.
"A lot of people think that freedom of speech or creative freedom comes in the form of music where they're calling women all kinds of derogatory names and rapping about Black men killing each other, but that's not creative freedom. That's corporate speech, what corporations tell you to say," he argued.
"Prince stood up to corporations and said, 'You're not going to control me,' and a lot of people admired him for that," Dr. Watkins said.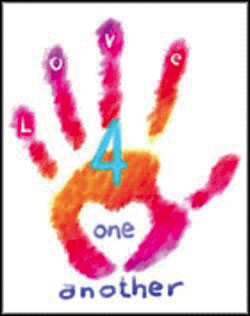 Many also admired Prince because he understood he was more than an artist, Dr. Watkins said. "He understood that you can't be a 'successful' Black man if you're not doing anything for other Black people," he said.
Dr. Watkins believes Prince set the tone for the next 30 years with what he did with the film "Purple Rain" in 1984.
"That's what most people know him for, even though he's made a lot of music since then. He's put out 39 studio albums, and they say that 70 percent of his music has not been released, which is really amazing," Dr. Watkins said.
"What we're looking at is somebody who is really committed to the craft. He studies. He rehearses. He practices. He does due diligence in terms of making sure that his performance and skill level is up there, and he takes his time, and he is very particular about what he was going to let out, what he wasn't," said Davey D.
"That sort of work ethic I think we take for granted but it's not seen in a lot of people," he said. Some artists turn out projects quickly so they can be consumed versus taking time and getting it right. "They're just like, Hey. We just want you to get this out, and don't worry about your audience. They're not smart enough. They're not worthy enough. They're not insightful enough to know the difference between you taking your time and getting all the right equipment, and right notes, and players or musicians to do your thing versus just doing any old thing," he said.
Prince was in a class of musicians and singers that set a high bar in the entertainment industry. He was in the company of Stevie Wonder, Smokey Robinson, Michael Jackson, Rick James, Barry White and others that were always on point, Davey D added.
Prince of the 1980s is largely remembered and celebrated, but there was so much more than that that he wanted to do, a tearful Van Jones, Prince's friend and one of his attorneys, said in various TV interviews.
According to Mr. Jones, it was Phaedra Ellis Lamkins, a young, Black woman in the labor movement, Prince's manager, who went to war to get his catalogue back.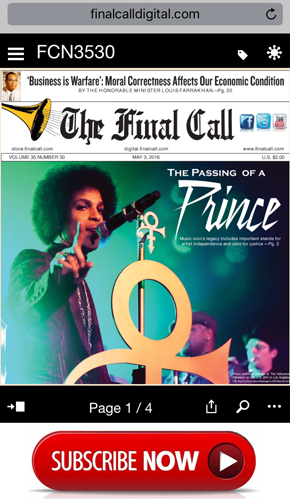 Prince wanted to make children's cartoons, control his own music, and help children, he said. Prince cared so much just about ordinary people, Mr. Jones stated during the Dr. Drew show on the cable Headline News channel.
Prince has empowered many young adults through Yes We Code, a national initiative to connect 100,000 men and women from low-opportunity backgrounds to high-paying careers in technology. Prince helped launch the initiative at the 20th Anniversary Essence Music Festival, July 4th, 2014.
"It's so hard to talk about your friend in the past tense," Mr. Jones said.
Family and friends had an intimate ceremony April 23 after Prince's remains were cremated.
Publicist Yvette Noel-Schure said the celebration of his life included his "most beloved" family, friends and musicians. She said a musical celebration will be held at a future date.
The list of people who attended was not announced, but Prince's sister Tyka Nelson and brother-in-law Maurice Phillips were seen on the grounds of Prince's estate Paisley Park, as well as friends such as percussionist Sheila E. and bassist Larry Graham.
Prince was found unresponsive April 21 in an elevator at Paisley Park, and an autopsy was done. Authorities have not declared a cause of death and said results could take days or weeks.
His sudden death brought different stories and concerns about whether it was from natural causes or some other nefarious means. Prince was known for clean living.
For 25 years Jaye Delai has entertained audiences around the world on the radio. The announcer's distinctive voice has been heard on radio stations in large cities such as Charlotte and small towns playing the music of Black America for decades.
"Prince Rogers Nelson was one of the most incredible talents this world has ever seen," he said. "However it is his creative genius, his business mind, and humanitarian efforts that set him apart."
"Prince was one of the most vocal artists as well when it came to the fair and equitable treatment of artists. He fought Warner Brothers over the rights for his catalog of music, his name and more. When he wrote slave on his face he also said that these industry contracts make slaves out of performers," he said.
(Nisa Islam Muhammad and the Associated Press contributed to this report.)