By Bro. Jason 4X Rodriguez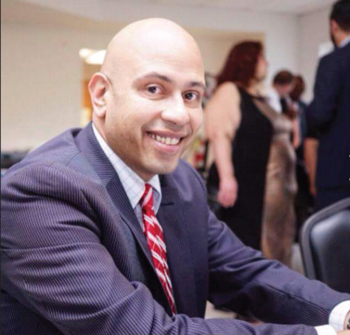 In 1988 at the age of 16 I was arrested, charged and sentenced to prison as an adult to 8 1/3 – 25 years in New York State. I was an only child who was born in Spanish Harlem (El Barrio) and raised in the Bronx. Young with the mentality that most of our Black and Brown children have in the urban community, I committed a crime due to my surroundings and wrong choices in the streets and I eventually got caught.
I accepted Islam in 1989 in Rikers Island through Imam Baki. An inmate named Brother Abu Bakr Malik of Muhammad Mosque No. 23 (May Allah Be Pleased with Him) introduced me to the Teachings of the Honorable Elijah Muhammad and the Honorable Minister Louis Farrakhan in 1991 while I was in Coxsackie Correctional Facility.
At the time the Nation of Islam was not established in New York State Prisons and we were met with opposition from the Administration. Our Book of Supreme Wisdom was considered Gang Related Materials.
While establishing the teachings a lawsuit was won (Muhammad vs. Coughlin) and our sacrifices became greater. Being confined (kept locked or in Special Housing Units) many of the Believers were put on Lock Down due to giving classes, accused of saying the wrong things at our services, in our materials, speaking out on brutality, etc. But it was our faith in Allah that made us successful. While representing the Teachings my mission became greater. My parents were descendants from Borinquen which means "The Land of The Valiant Lord" and is the original name of what's known today as Puerto Rico.
I realized that Spain was getting all the credit for our African and Indigenous Culture when all of it was tied to Islam. The Moors conquered Spain and civilized the Spaniards for 800 years (711-1492) and that words we use in Spanish derive from Arabic. So the mission was to unite the Original families while the system was keeping us divided with street organizations, racial riots, etc.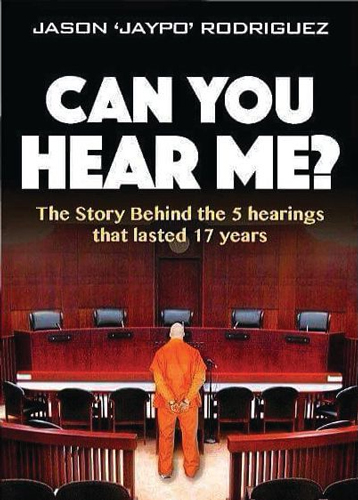 My mother (Maria Rodriguez) passed away before I appeared in front of my first parole hearing.
By the time my fourth parole hearing came up, my father (Jose Rodriguez) had passed away. It was Islam that prepared and strengthened me to appear before five parole hearings. My parole was denied at every appearance. I ended up serving 17 years.
While incarcerated, Allah was preparing me for greater things with all these trials. I was blessed to be processed and trained by our Eastern Regional Captain Majied Muhammad who was incarcerated with us at the time for Islam. I was in constant correspondence with Minister Jabril Muhammad in Arizona, Min. Diogenes Muhammad (who was National Latino Representative) and establishing study groups in prisons throughout the State with our Prison Reform Chaplains that were also giving us guidance.
Paroled in 2005, 17 years later and turning 33, I reported to Muhammad Mosque No. 7. While making my transitions I entered into processing, recited and received my X. While adjusting to society a job developer at Exodus Transitional Services which assists ex-felons encouraged me to audition for a feature film. I was reluctant at first because I wasn't aware of me making a mark in this industry. I auditioned, was called back to audition for the director, explained my journey and he asked me if I would do some scenes on this film.
Of course being unaware of what was going on I said yes. Nine months later I was cast for my first feature film "Pride & Glory". Everything that has happened in my life from securing the Honorable Minister Louis Farrakhan, Mosque duties, serving our people in the streets, working in the N.O.I. Prison Reform Ministry, traveling the country representing the Teachings, I must say All Praise Is Due To Allah.
Since my release I've written a Children's Book "The Gift About Second Chances: Jacinto's Whistle", and a documentary titled "From Prison to Hollywood: Soul Survivor", developed a website www.Jay-Po.com and am working on my first adult book entitled "Can You Hear Me? The Story Behind The 5 Hearings That Lasted 17 Years," where I am publishing my parole hearings so that the people can get an idea of what really goes on in the Prison Industrial Complex throughout America.
Islam opened up many doors and continues to allow me to teach people on how Allah saved me and uses me to show others that when everything fails Islam comes. I've been honored to attend schools, organizations, churches, mosque, etc. speaking on "When God Created the Universe he destroyed the Impossible". I'm not ashamed of my past and neither should anyone be because we are living proof that Allah chooses us in our worst state to manifest his power through us by what we do for our people.
I would like to thank the Honorable Minister Louis Farrakhan for our brother Student Minister Abdullah Muhammad for his example in the N.O.I. Prison Reform Ministry and for allowing us the formerly incarcerated to share our journeys in the Mission.
Do you think you will say you believe and not be tried? Holy Qur'an 29:2