By Final Call News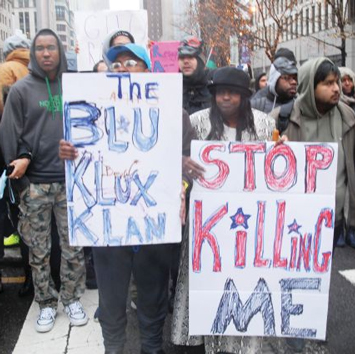 Arrests may be down and killings may be up, but the Chicago Police Department has been diligently spying on groups that have the audacity to exercise their so-called democratic right to protest and their civic duty to hold elected officials accountable.
The Chicago Sun-Times reported April 9, "As Mayor Rahm Emanuel faced growing criticism last fall over the city's handling of police shootings, Chicago Police Department officials laid plans to have undercover officers spy on protest groups, records obtained by the Chicago Sun-Times show.
"The police department already had been monitoring the actions and online postings of protest groups in the aftermath of the 2014 shooting of a black teenager by a white cop in Ferguson, Missouri."
They included Black Lives Matter activists, as well as churches and philanthropic organizations. A month later–after the court-ordered release of police dashcam video showing a white Chicago cop, Officer Jason Van Dyke, shooting and killing a black teenager, Laquan Mc- Donald–a top Emanuel aide went to the command center of the city's Office of Emergency Management and Communications to keep tabs on protests organized by the Black Youth Project 100, one of the groups spied on by the police.""Also, in late 2014 and early 2015, following nationwide protests over the shooting of 18-year-old Michael Brown in Ferguson, the police here monitored black demonstrators and kept logs of events led by the Rev. Jesse Jackson and other groups. In each case, members of the groups being investigated had spoken out against City Hall or its allies."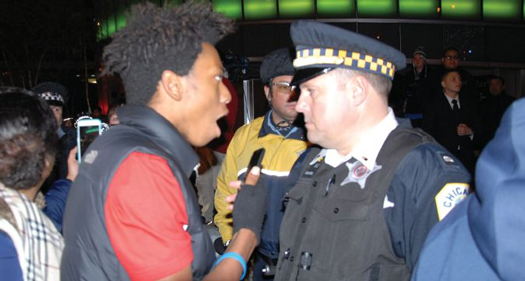 Black Chicagoans who feel besieged by crime on one hand and by police on the other would likely wonder why it's so important to focus on protests that embarrass the mayor or police department while open drug dealing goes on unabated and calls for assistance get ignored.
And if any city should be wary of police spying, it's Chicago. It has a sorry history of targeting groups and activists, including 1970s-era infiltrations of Black dissident groups, and a history of police torture. These histories bring up legitimate concerns about whether the "surveillance" is to protect the public or political leaders and a department that has been out of control.
Yet some department commanders have balked at having to report on why they stop civilians on city streets, which is tied to watching the watchers. So it's Ok when the Chicago Police Department decides to keep an eye on citizens but any effort to hold a department paid by millions of tax dollars is a problem?
The city also has a troubling history and an expensive Blue Wall of Silence when it comes to dealing with rogue cops. A couple days after the spying report, the city council was approving a $4.95 million settlement for a Black man who died in police custody. The Laquan McDonald shooting, where a 17-year-old appears on videotape to be shot at 16 times while walking away from police officers, cost the city $5 million.
"Over the past decade, the City of Chicago has spent more than $500 million on police-related settlements, judgments, legal fees and other costs–a staggering sum that raises new questions about the adequacy of training and oversight in the Chicago Police Department," the Better Government Association reported a couple years ago.
"In 2013 alone, the city shelled out $84.6 million–the largest annual payout in the decade analyzed by the BGA, and more than triple the $27.3 million the city had initially projected to spend last year. … Police misconduct-related costs will keep rising, too, with nearly 500 lawsuits still pending," the watchdog group noted.
With that kind of abuse on tap, how can CPD be trusted to watch anyone?