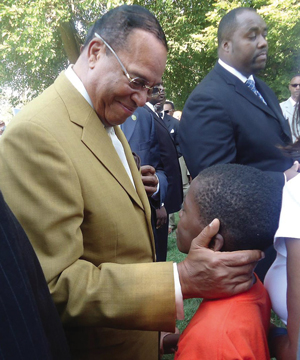 CHICAGO–Shahid "The Math Doctor" Muhammad, a long-time educator, community activist and student minister in the Nation of Islam is organizing the second annual Boys to Men Conference, featuring a keynote address by the Honorable Minister Louis Farrakhan, to be held Saturday, April 30 from noon to 4 p.m. at Mosque Maryam, located at 7351 S. Stony Island. Admission is free and lunch will be provided.
The theme for the conference is "Let Us Make Man." "We will be providing all the young men that attend knowledge, guidance and resources to help them edify their mind, body and soul," said Student Minister Shahid Muhammad.
Educators, parents, and community leaders are invited and encouraged to bring their students and children ages 13 to 18. Black men who seek to be mentors are encouraged to attend with the purpose of connecting what young men present who may not have a father figure to seek support from.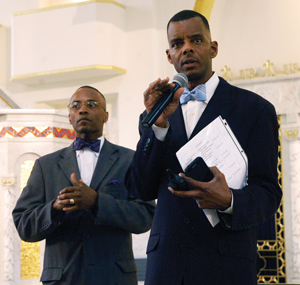 "We must save and elevate our young Black males and this power packed conference and manhood training seminar will help in that effort," added Student Minister Shahid Muhammad. During the conference, men who are present will be encouraged to "adopt" a young man present to mentor.
The Boys to Men Conference will feature special motivational and inspirational sessions, training seminars and speakers that will focus on preparing our young Black males for manhood and to be positive forces of change and elevation for our communities and the world.
Specifically, participants will engage in motivation and inspirational workshops and activities such as:
– Entrepreneurial opportunities
– STEM/Vocational pursuits
– Physical fitness and martial arts
– Entertainment
– Health and nutrition and much more
Additionally, there will be conscious hip hop, featuring local conscious rap artists and spoken word poets. There will also be special sessions on conflict resolution and how to represent self in the best manner both outwardly and inwardly.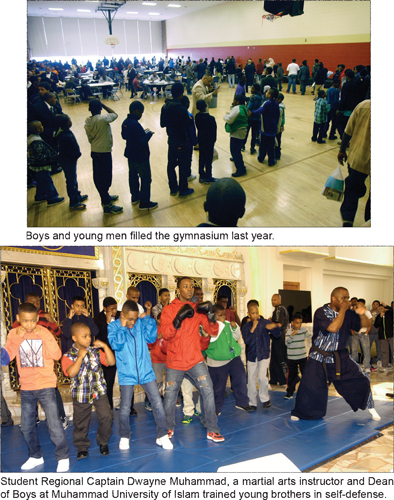 For more information or to RSVP, go to eventbrite.com or email Shahid Muhammad at [email protected].