By Charlene Muhammad CHARLENEM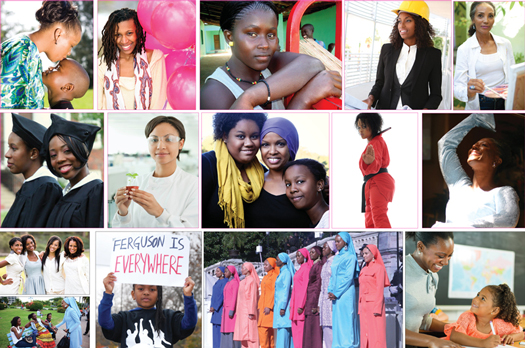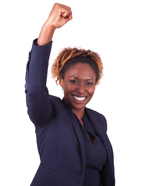 The beauty, power and the achievements of Black women
LOS ANGELES–From tanning salons, to spray on tans, fake afros, and injections to make posteriors larger, women of other colors are breaking their backs and their banks to look like the Black woman. But at the same time, the Black woman remains degraded, mocked, insulted, and assaulted in American society. So why is everyone trying to emulate her?
It is because she is bold and beautiful. Part of her beauty are her contributions, accomplishments and power evidenced in her unwavering strength in the fight for justice and to uplift herself and her people.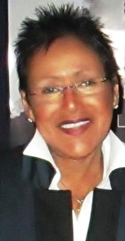 "There is no question about Black women's strength," said Elaine Brown, a former Black Panther Party leader and author. "It's not our role. It's what we do as Black people, as women," she told The Final Call. Black women have been stalwarts going as far back as Harriet Tubman and then forward with Fannie Lou Hamer and so many others, she said.
"We have and we have to be acknowledged in having the ability to really lead and put in work and those of us who are Black women who have been in this movement, we cannot allow the bourgeois, White model of roles to define us, because we–our men and our women–were equal partners or equally enslaved," Ms. Brown argued.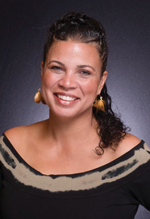 Dr. Melina Abdullah, an organizer with Black Lives Matter Los Angeles, feels it is important to understand Black and African women as leaders and how applied gender roles in the United States are not indigenous to Black people.
The strength of Black women dates back to warriors like Yaa Asantewaa, Queen Nzinga, and others, who ensured African nations were liberated from colonialism, she said.
She highlighted women in anti-slavery struggles like Harriet Tubman and Sojourner Truth. She underscored movements that descended from that fight, like the anti-lynching movement with Ida B. Wells and Mary Church Terrell and the civil rights movement with Ella Baker, Fannie Lou Hamer, Septima Clark and others.
"God is at the root of the Black woman's strength, in general, not just in terms of this movement," said Dr. Ava Muhammad, an attorney, minister, and national spokesperson for the Honorable Minister Louis Farrakhan and the Nation of Islam.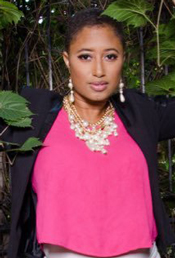 "She's the first creation of God. She is the mother of civilization, literally, as well as spiritually. All life on this planet–human life–comes through the womb of the Black woman, and that strength is emanating from her nearness to the Creator," Dr. Muhammad explained.
As founder of the Girls Like Me Project, Inc., a Chicago-based not-for-profit that provides programming for inner-city girls of color, LaKeisha Gray-Sewell works to free Black girls from the grip of stereotypes and stigmas that silence them and strip away their power and sense of power.
The Girls Like Me Project will celebrate its fifth anniversary of Chicago Day of the Girl, which is a local commemoration of the United Nation's International Day of the Girl, and its 4th Pampered Power Talks in honor of Women's History Month celebrated in March. Power Talks connects grooming and wellness habits of girls 11-16 with STEM (Science, Technology, Engineering, Math) careers.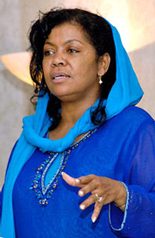 "Sixty percent of girls incarcerated in Cook County right now between 13-18 are in for a violent crime, crimes against people or property. As well, there's a disproportionate number of girls being suspended and disciplined in school for things that if it was their White counterpart, there would be no infraction at all," Ms. Gray-Sewell said.
She believes the music girls listen to and media images they are subjected to are factors in how they think and limit their ambitions.
"The good thing is there's a consciousness raising where there are more of us ready to take our girls, sons, daughters, and our community back … What I think is the best news of all is our girls are also on the forefront of the liberation movement happening right now with Black Lives Matter and actions in Chicago, Minneapolis, Baltimore, and Boston," added Ms. Gray-Sewell, who is also a proud mother and wife.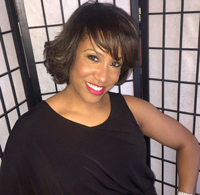 "We are the cradle of our households and our nation … All the gifts God gave us, all the ways he gave us to influence, we can use it all and not just one aspect of ourselves," she said.
Since 2009, La Tasha Peele, a member of the Delta Sigma Theta Sorority, Inc., has used her strength and influence as chair of the Baltimore County Alumnae EMBODI (Empowering Males to Build Opportunity for Developing Independence) program to partner with Black male organizations to mentor Black boys. The program in Maryland has won a national award from Delta Sigma Theta.
"We're not equipped to teach young men how to be men. We don't know how to do that, and that should never be our goal," Ms. Peele said. "We can't mentor these young men. … We're more the organizers behind the scenes if you will," she stated.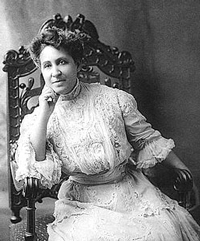 Over the years, she has worked with different organizations, including Alpha Phi Alpha Fraternity, Inc., Black Professional Men, Inc., the William F. Taylor Lodge No. 57, and Omega Psi Fraternity. The men facilitate life skills workshops, field trips and speak on a variety of topics, such as literacy, financial literacy, domestic violence, surviving police stops, character building and tying ties.
The Alphas conduct four-to-five workshops a year for EMBODI, and the response and impact of all of the men's efforts has been overwhelming, said Ms. Peele.
Last year, more than 160 young men and their parents attended their symposium, she said. The goal for this year's "Man Up" symposium on April 23 ("Back to the Basics from Surviving to Thriving") at Woodlawn High School in Baltimore is 200 young men. She expects a lot of participation for their opening session, "Making My Black Life Matter: Moving Past the #."
Other workshops will deal with subjects like Emotional Intelligence for Young Men for youth and Parenting 101 for adults. The free symposium is broken into groups–grades 3 to 5, grades 6 to 8, and grades 9 and above.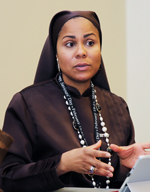 "We're kind of in the background, as I guess Black women are. We are the backbone. We're kind of the glue that's holding everything together. We're pulling the men, forcing them to work together, if you will, to impact the lives of these young men," Ms. Peele said.
Dr. Safiyya Shabazz, a family physician in Philadelphia, feels society overall, even Blacks, do well in celebrating Black women in some areas and lack recognition in others.
Black female doctors are constantly tested in a profession filled with a gamesmanship and competitiveness that must be learned, she explained. But in some ways, Black women may have an advantage, because, unfortunately, they have historically had to be "masculinized" for different reasons that might make them better at such competition, said the medical doctor.
"But I can tell you that walking in a room in a hospital, no one's phased by the assumption that you're the physician. You can do someone's pelvic exam, deliver their baby, cut them open, and they're still waiting for the doctor to come in," Dr. Shabazz said.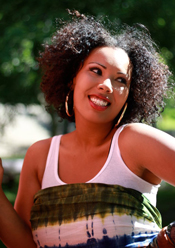 It is not just her experience, but an experience that haunts thousands of female physicians she interacts with online.
Would things be different if media images showed Black women donning white physician's coats? Perhaps, if there first were more women like Jamilah Lemeiux, senior editor of Ebony magazine, in decision-making roles at media outlets.
Ebony's readership spans ethnic, religious, political, class, and gender differences. She works to enlighten all of Ebony's readership, while working to provide Blacks with information that makes Blacks think about their place in the world and their lives.
"I'm really proud to do that work and represent an almost 71-year-old publication that has done that work for so long," Ms. Lemieux said.
She shuns identifying herself as a change maker, but focuses on doing good work and letting people receive her work if they will. She clings to writer Pearl Cleage's sentiment that a writer's job is to make revolution irresistible.
Ms. Lemieux, who is also a mother, does not put herself in the same category or on the same pedestal as she does activists who are in the streets, or organizing, or those doing sustained movement work day in and day out. She does think it is important for writers and Black media to be supportive of those efforts.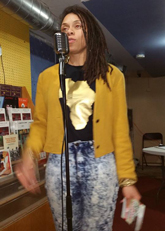 Writing must accurately report or reflect on what's going on in communities, tell readers about the condition of Black people and the things that need improvement, said Ms. Lemieux.
Casseiopia Sledge, co-founder of TheBlackMall.com, has helped to create a space for Black business owners to be heard and thrive. For over five years, she has worked for Black economic freedom by maintaining the online shopping hub. Recently its first international business, from Lagos, Nigeria, listed on the site.
She sees a resurgence of Black women exercising strength–and it is phenomenal that the United Nations named 2016 the Year of the African Woman.
Ms. Sledge has been nominated to be honored as one of "40 Under 40 Black Women in Chicago" making a mark in business, economics and other arenas. She is helping to plan a 15-city tour to promote Black-owned businesses and the theme "Buy Black, Give Black, Love Black."
"I've been doing this for years and people know it, but now my inbox gets flooded. People are calling and texting … Where can I get a Black auto mechanic? … Do you know where a Black-owned business is located in Lansing? It's constant," she rejoiced. "That dialogue is very concentrated now, and I'm really excited!"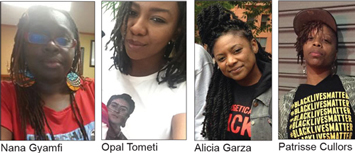 Dr. Abdullah's activism is rooted in her desire to make herself a worthy heir of the legacy of Black women in the struggle, she said. She saluted women in Minneapolis, Minn., who were successful in getting Black police shooting Jamar Clark's case made into a public file rather than a secret grand jury hearing.
She hailed the cadre of women among Black Lives Matters activists on trial and their attorney Nana Gyamfi in Los Angeles for standing up for Black people, and refusing to be subjected to state-sanctioned violence without resistance.
She draws strength from the vision that Alicia Garza, Patrisse Cullors and Opal Tometi, the co-founders of Black Lives Matter, had when they initiated the network. They are part of a group of young, emerging leaders who give her hope.
"And then of course the Black Power Movement and the work of women like Elaine Brown and Angela Davis and Kathleen Cleaver and Erika Huggins and others. The role of Black women has always been to struggle in partnership and alongside Black men, and this notion of kind of subsuming our leadership capacity in favor of men is a very Western notion and undermines what we do and who we are and who we've always been as Black women," Dr. Abdullah stated.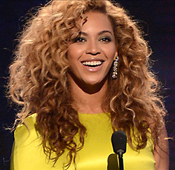 During singer Beyoncé's Super Bowl performance, women of the Black Panther Party felt celebrated, Ms. Brown told The Final Call.
"We loved what Beyoncé did," Ms. Brown said. "All these people on the Left can say 'oh, it was sexualized. It was superficial.' Beyoncé came on strong," Ms. Brown continued.
In case anyone forgot, women in the Black Panther Party were fierce, she said. "We got down! You talk about people who had security. I cannot begin to tell you how much I love the women who were in the Black Panther Party, how strong we were, even as women to our men … We sold newspapers. We cleaned this and we did that and we handled weapons," she said.
"Celebrating the sisters of the Black Panther Party. Who'd done that before? … Among no one, rappers, wanna be rappers, gangsta rappers, so-called revolutionary rappers, none of them ever made the statement Beyoncé did during her 2016 Super Bowl half time performance."
She also uplifted singer/songwriter Alicia Keys for making a statement about Mario Woods, who was shot and killed by San Francisco police officers, and the Justice for Mario Woods Committee, during her performance at a pre-game party.
"In their stratosphere, these sisters are up there … They had to pay a price. The police came down on Beyoncé. Did she ever come back and say, 'Well. I'm sorry,'? No! She did not," Ms. Brown said. In her talks with her many sisters in the Black Panther Party, there was a feeling of being affirmed and appreciated, and proud, she said. "I can't tell you how many high-fives I've done."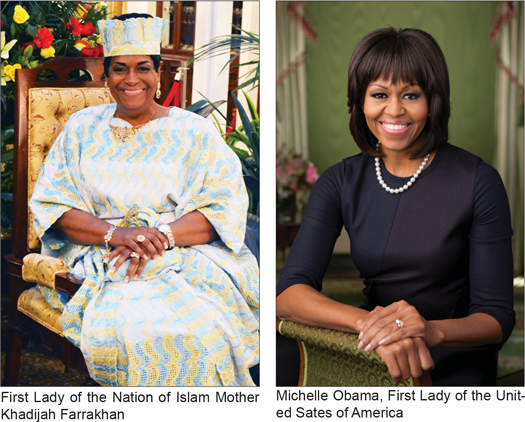 "We were like, 'Go 'head Beyoncé!' Give us some credit, because nobody celebrated us like they did on that day …. You cannot criticize our sister," Ms. Brown said.
The Super Bowl moment allowed the Panthers in their 50th year of celebration of the party's founding to think about things differently.
"You can't imagine. I can't tell you, these sisters, I mean just bad sisters, not necessarily bad, but bad because they all knew this was it. We never imagined we'd live past 30, and that was brothers and sisters. What a wonderful opportunity this is for us to regroup, reconsider, revisit why we ever even made this kind of commitment, where we surrendered our whole lives to the higher good," Ms. Brown said.
She acknowledged the new generation of Black women activists, but cautioned against division. "This whole so-called women-centered thing … a lot of this comes out of the LGBTQ piece, so we have to recognize that's what's happening, but we, Black people, can't afford those distinctions. That's like saying, we're going to talk about disabled people vs. people with full abilities, physical abilities or something," she said.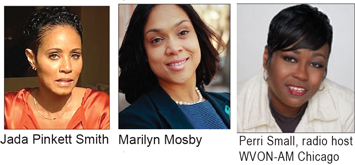 "We, Black people, can't afford the gender differences, and when women try to say, these young women, well, Say Her Name, one, we're not in competition with our men, and we can't allow ourselves to compete. Our interests are the same," Ms. Brown added.
Atty. Ava Muhammad cited Nation of Islam First Lady Khadijah Farrakhan, First Lady Michelle Obama, and Marilyn Mosby, Baltimore state's attorney, as examples of strength. She agreed that Beyoncé's Super Bowl performance put Black women's strength on display.
"In a moment where she could choose to just completely focus on her individual self and her career, she chose to showcase the Black struggle in America, both historically and in present time, and you have to give her accolades for that," Dr. Muhammad argued.
She added, "Jada Pinkett (Smith) recently, standing up and calling upon our people to turn away from the Academy Awards and allowing ourselves to be governed by a need for acceptance from White folks. It's just a beautiful thing to behold."
So is Dr. Muhammad. The wife, mother of twin daughters, and brand new grandmother, also hosts weekly talk radio shows, "Ask Dr. Ava" on BlogTalk Radio and Elevated Places on 1690 WVON-AM in Chicago. Minister Farrakhan also appointed her the first woman over a mosque in the Muslim world when she served as minister of the Nation of Islam mosque in Atlanta.
The Black woman's involvement in law and justice is important, because her absence in the deliberative process means a severe imbalance in reasoning and perception, because males and females are very different in their critical thinking patterns, Dr. Muhammad said.
Men and women are essential, but a woman's innate, sympathy and a very high respect for human life are essential for any legal system that hopes to be just, Dr. Muhammad said.
"As Minister Farrakhan says, law is not always just, and justice is balance. Justice is equity. Justice is, in the words of the Honorable Elijah Muhammad, fair dealing, and you can't be fair if you don't have a way to be able to have access to and be able to understand the whole spectrum of human thought. And you can't do that without the male and the female," she said.