FCNNEWSSOURCE
We Matter. We Care. We Act.
A Day of Presence is supported by a growing coalition of national and local organizations. For more information log on to The Louisiana Justice Institute website or call (504) 304-7947.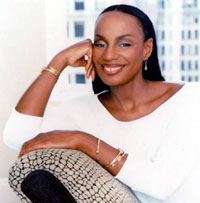 NEW ORLEANS (FinalCall.com) – "Enough is enough! It's the shame of the nation," stated Essence Editorial Director Susan L. Taylor to tens of thousands during the Essence Music Festival in the Crescent City in July. She was speaking of the still deplorable condition the city of New Orleans and the apathy of the United States government recovery efforts. "It's a shame that the people of New Orleans and the Gulf Coast have been abandoned and are suffering without the most basic necessary supports while our tax dollars are directed toward war." She has called for the Day of Presence: A National Focus on Recovery of New Orleans and Gulf Coast for Aug. 29 during the 2nd Anniversary of Hurricanes Katrina and Rita.
Within days of the festival, Ms. Taylor immediately sent out a personal letter via email obtained by The Final Call. The letter outlined her reasons for calling on this national event and those persons involved in the effort thus far:
"While there, Tommy Dortch and I, our spouses Carole Dortch and Khephra Burns, Marcia and Michael Eric Dyson and PR guru Terrie Williams met privately with Mayor Ray Nagin about the deplorable and shameful conditions that the people of New Orleans and the Gulf Coast region are still suffering under, the obstacles the mayor has faced in trying to marshal resources for the recovery and the actions we all can and must take on August 29, the second anniversary of Hurricanes Katrina and Rita," she stated in the letter.
"We're all weary, and our lives are overscheduled. But taking a stand at this crucial moment is something we must do," Ms Taylor admonished in her letter which circulated rapidly. "There must be a national outcry, a day of outrage, a day of protest, pray and possibility that the media cannot ignore; a day during which we demand that our national decision makers redirect our tax dollars away from war and war profiteering to create a regional Marshall Plan that restores New Orleans and the Gulf Coast"
The event will take place from 10 a.m. to 4 p.m. at the Ernest N. Morial Conventional Center. Those being invited to speak are the Honorable Minister Louis Farrakhan; Marc Morial, National Urban League; Thomas W. Dortch, Jr., 100 Black Men of America; Melanie L. Campbell, National Coalition on Black Civic Participation; author and professor Michael Eric Dyson; Rev. Al Sharpton, National Action Network; as well as all Presidential candidates.
"We urgently need as many people as possible to stand united on August 29," said Tracie Washington, president and CEO of the Louisiana Justice Institute. Her group is one of the lead organizers. "If you can drive or fly, get on the bus or sponsor a bus, we need you to join us in letting our leaders know that we want immediate action in the Gulf Coast region."
"We are soliciting all people of conscience to join us for 'A Day of Presence' to show the people of the Gulf that we do care and to let the World know that the conditions in the Gulf Coast matter to all of us," said Melanie L. Campbell.
According to Ms. Taylor, Tom Joyner will be broadcasting live from New Orleans on that day and stars such as Tyler Perry, Kimberly Elise, Regina King, Victoria Rowell, Sheryl Lee Ralph, Blair Underwood, CSI's Hill Harper and others have expressed support. She added that "we need Harry Belafonte and Danny Glover; we need Oprah, Spike, Halle, Angelina, Brad and Bono, Sean Penn, Wynton Marsalis, and the Hip-Hop community."
Those unable to travel to New Orleans are being urged to participate by contacting their national and state representatives to demand the immediate restoration and betterment of the entire Gulf Coast region and by rallying 10 family members, friends and colleagues to do the same. "We need all hands on deck. Our job–all of us–is to mobilize the masses to act. With the needs of our people–not our egos–leading the way, we will win." said Ms. Taylor.