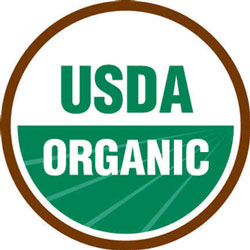 LOS ANGELES (FinalCall.com) – The United States Department of Agriculture (USDA) is poised to allow dozens of non-organically produced agricultural products as ingredients in or on processed products labeled as "organic."
As of June 8, the USDA was to provide a list of 38 non-organic ingredients for addition to the National Organic Program's Proposed Amendments to the National List of Allowed and Prohibited Substances, but missed the deadline.
Joan Shaffer, a USDA spokesperson, told The Final Call that there is no new status, and the decision will post immediately to the National Registry when reached.
Products labeled "100 percent organic" must contain only organically produced ingredients, excluding water and salt; and those labeled "organic" must have at least 95 percent organically produced ingredients, excluding water and salt.
Organic activists charge that the government's motive for changing the organic foods standards is driven by big businesses, such as Anheuser Busch, that are eager to profit from the growing organic foods industry.
According to the Los Angeles Times, Anheuser Busch insists that it requires the certification changes in order to clear hops (plants that grow as vines and contribute a bitterness, aroma and flavor to beer) to produce its Wild Hop Lager beer, which it promotes as organic.
The Organic Trade Association indicates that the organic industry will thrive at a slower, steady rate over the next 20 years, and the average household will contain at least one organic product on a regular basis.
Some of the products that may be permitted, only when not commercially available in organic form, include casings from processed intestines; celery powder; annatto extract; beet juice; beta-carotene derived from carrots; carrot juice; cherry juice; elderberry juice; grape juice; paprika; tumeric; gums (water extracted only); hops; unbleached lecithin; chipotle chile peppers; cornstarch; and whey protein concentrate.
Craig Minowa, Environmental Scientist for the Organic Consumers Association, said the matter is confusing because many of the ingredients proposed are already present in products labeled as organic.
"The big change here is that prior to the decision, individual certifiers could determine if certain products could use these ingredients, but now, if this goes through, everybody could use them," he stated.
Mr. Minowa said that this show that it is easy for industry to weaken organic standards and eliminate small farmers from input. "It's questionable whether in a few years we will even have the term organic anymore, however, it's really important for consumers to recognize that overall, the organic market is still a good, ethical option to pursue, but it's just getting more complicated as it gets more popular," he stated.
Dr. Ridgely Muhammad, National Minister of Agriculture for the Nation of Islam, and Muhammad Farms Manager, said that cutting corners on certified organic regulations hurt small farmers and consumers, more than financially.
He said that the reason for a recent E. coli outbreak is one example. "A large company that partnered with a small farm that produced organic spinach cut corners by pumping raw sewage from cattle directly onto the crops, which is not supposed to happen," he said. Pouring the raw sewage directly on the ground before planting allows micro-organisms to break down the sewage into chemicals, which plants pull up.
According to Dr. Muhammad, there is no way to determine if products are truly organic today, except that consumers trust the growers and merchants of death who claim they are. He said that to try to steer the public to read labels to avoid being cheated and poisoned by their open enemy helps less and less because they will just find another way to cheat.
"The only solution is separation. If the USDA would not require companies to inform people what genetically modified crops are in foods, why would you think they would protect your organic rights," Dr. Muhammad said.
(The Millions More Movement Ministry of Agriculture is promoting the creation and maintenance of urban gardens based on its recent trip with the Honorable Minister Louis Farrakhan to Cuba. For more information on urban gardens, visit www.muhammadfarms.com.)