/GIN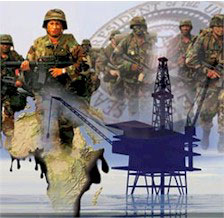 JOHANNESBURG, South Africa (IPS/GIN) – Somalia has become the new front in the war on terror, joining the unpopular club of Afghanistan and Iraq.
The only difference is that President George W. Bush sent U.S. troops to get rid of the Taliban in Kabul and Saddam Hussein in Baghdad. In Somalia, Pres. Bush's dirty work is being handled by Ethiopia.
Ethiopian troops, backing Somalia's weak Transitional Federal Government (TFG), drove out a radical Islamic militia group from the capital Mogadishu on Dec. 28, 2006.
The Islamic Courts Militia, enjoyed popular support by restoring some semblance of stability after 15 years of lawlessness.
Somalia has had no effective central authority since the dictator, Mohamed Siad Barre, was overthrown by warlords in 1991. After getting rid of Barre, they turned on each other.
Washington's involvement has put the African Union, which has proposed deploying 8,000 peacekeepers in Somalia, in a difficult situation, analysts say.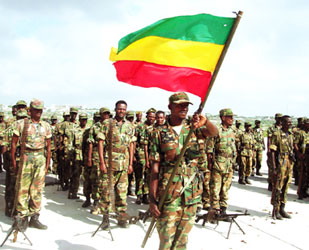 "The recent intervention by the U.S. planes to bomb (fleeing) Somali locations has complicated Africa's position. It has muddied the water. As a result, whoever intervenes by deploying troops in Somalia will be seen as a U.S. agent," David Monyae, a lecturer in international relations at South Africa's University of Witwatersrand, told IPS.
Reports of sporadic attacks on Ethiopian troops by Somali gunmen are increasingly common.
Ethiopian Premier Zenawi said his forces would stay in Somalia for only "a few weeks," raising fears of a power vacuum if the Ethiopian troops pull out.
"The sooner the Ethiopians get out of Somalia, the better. Their presence in Somalia will continue to cause resentment, given the long history between them," Korwa Adar, an analyst at the Pretoria-based Africa Institute of South Africa and author of the book "Kenyan Foreign Policy Behavior Towards Somalia, 1963-1983," told IPS.
Somalia and its giant neighbor Ethiopia, fought two bloody wars in 45 years. Somalia is predominantly Muslim, whereas Ethiopia has a large Christian population ruling in the capital Addis Ababa.
"The U.S. and the European Union should provide funds for peacekeepers to replace the Ethiopians as soon as possible," Mr. Adar said. Washington has pledged $40 million for Somalia.
Kenya's foreign minister, Raphael Tuju, met with South African President Thabo Mbeki on Jan. 15 to request troops for Somalia on behalf of the east African countries. Pres. Mbeki promised to look into the matter this week.
South Africa, the continent's economic and diplomatic powerhouse, is overstretched. It has a total of 3,000 peacekeepers in the Democratic Republic of Congo (DRC), Burundi, Sudan, Côte d'Ivoire and along the Ethiopian-Eritrean border.
"I don't think South Africa can discharge long-term military (commitments) in Somalia. This is my view and things could change. But, before things change, South Africa can lead diplomatic efforts in the African Union and the United Nations," Mr. Monyae said.
Apart from Uganda, which has pledged 1,500 troops, others are waiting until decisions and clear guidelines to get troops into Somalia are settled during the Jan. 29-30 African Union (A.U.) summit in Ethiopia.
"You don't want to deploy troops that will be butchered," Monyae said.
"The U.S. should not be involved in the peacekeeping or in Somali peace talks. IGAD and A.U. should lead the way," Mr. Adar said. IGAD, the Inter-Governmental Authority on Development, is made up of Djibouti, Ethiopia, Kenya, Somalia, Uganda, Sudan and Eritrea.
"I think it will be a good idea to deploy a peacekeeping force which is neutral. This will bring legitimacy. Legitimacy is the key word here. They should leave out countries that are perceived to be U.S. allies such as Ethiopia and Djibouti (where the U.S. maintains a military base)," Mr. Monyae said.
"And the forces of peace in Somalia should be brought together and those against peace should be isolated," he said.
Mr. Adar added: "The Transitional Federal Government should try as much as possible to bring all the players in government and in peace negotiations. We don't want a window of opportunity to be lost."