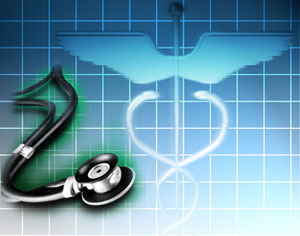 LOS ANGELES (FinalCall.com) – California Governor Arnold Schwarzenegger's recent veto of legislation that would have provided health insurance to all California residents is acknowledged as a setback, but not a deterrent, according to health advocates championing universal health care.
"Our concept of universal health insurance is to provide everyone with financial protection against healthcare losses, so that they have equitable access and affordability for health care. Insurance alone doesn't eliminate the disparities; the first step to eliminating disparities is to provide everyone with comprehensive coverage, so, we're not through," stated Dr. Don McCanne, senior health policy fellow for Physicians for a National Health Program.
The bill (SB 840), authored by Senator Sheila Kuehl and introduced to the Senate last February, offered, among other things: everyone coverage without the possibility of losing it for any reason; healthcare delivery in the private sector, meaning everyone can choose their doctor and other providers; and the ability for doctors and patients to make medical decisions.
But SB 840 is not the first attempt by healthcare advocates to secure protection for all U.S. residents. In San Francisco, Mayor Gavin Newsom created the Universal Healthcare Council (UHC) to provide health care for the over 80,000 uninsured there. The project comprised of representatives from the health care, business, labor, philanthropy and research communities, according to the San Francisco Health Access Program (SF HAP). Under the SF HAP, individuals, regardless of immigration status, must be uninsured, live in San Francisco, and be willing to apply for state and federal health benefits for which they are eligible.
Supervisor Tom Ammiano sponsored legislation that in part funds the SF HAP, and recently joined Mayor Newsom for a ceremonial signing of the law, which is targeted for implementation by July 2007.
Congressman John Conyers introduced HR 676, the United States Health Insurance Act, which would extend and improve Medicare to cover primary care, dental, mental health, prescription drugs and long-term care to all individuals within the U.S.
"He has over 70 co-sponsors in the House of Representatives, but obviously in this Congress, we would not get a bill like that passed; we cannot even get a hearing on it. But if Congress changes its complexion in November, we could," Dr. McCanne stated.
He insists that the real concern over universal health care should be making sure that facilities and personnel are available and accessible.
Jan Robinson-Flint, a health advocate with Black Women for Wellness, a non-profit agency, served on a research team to Cuba to acquire healthcare lessons to apply in South Los Angeles. She said that healthcare stats in the area are very poor, and the researchers chose Cuba, because it has limited, but better, resources in terms of the health care for their people.
"It's a different mindset than Cuba, where health care is a right, a national imperative and something that every Cuban naturally expects. Here in the U.S., health care is a privilege based on what type of money you have. It's a private thing," Ms. Robinson-Flint observed.
At the agency's recent "Woman to Woman Conference" focusing on the reproductive health of Black women, she stated, "We see across the board that South L.A. is the epicenter of chlamydia. Over 1,600 per 100,000 are infected. The standard, for perspective if you look at Asian women, would be 200 per 100,000. The CDC (Centers for Disease Control) reached goal is 19 per 100,000. So, we have a long way to go."
She noted that she exampled chlamydia because it is asymptomatic, but can be treatable with a simple antibiotic routine. If untreated, however, it could lead to pelvic inflammatory disease and infertility.
"If you don't have symptoms, and health care costs money, then you're not going to the doctor because everything's fine. With universal health care, people would be inclined to have themselves checked out as opposed to waiting until they're symptomatic or have issues, because it costs money every time we go."
Nevertheless, opponents of universal health care are also holding their ground. Dr. Yaron Brook, of The Ayn Rand Institute, the Center for the Advancement of Objectivisim, applauded Gov. Schwarzenegger's veto, charging that universal health care is immoral.
"Health care is not a right, but its cause is a government interference in the healthcare system. The solution is to leave doctors, patients and insurance companies free to deal with each other on whatever terms they choose, not to socialize American medicine," he opined in a Sept. 13 press release.
In addition to California, Massachusetts is moving to implement a system similar to universal health care, which mandates that residents purchase health insurance by July 2007.
"In Massachusetts, wherever there's coverage, people are paying for it–employers, individuals, taxpayers, employees. Massachusetts essentially said that it's everybody's obligation to have insurance and they started with a strong system of employment-based coverage and a lot of funding for care to the uninsured, and they built on that," explained Atty. Lucien Wulson, project director of the Insure the Uninsured Project.
Atty. Wulson said that he thought long and hard about the staunch opposition to universal health care, and through research found that the problem has been that organized medicine, hospital industry and health insurance industry oppose moving forward to a universal system because they are afraid of losing their current structure.
He said that controlling costs would be very hard because duplicates of administrative costs are higher and costs increase because doctors, nurses, insurance executives and hospital administrators get paid more.
"Hospital beds cost more and prices keep going up. When you look at our utilization of services, we are using a lot more than other countries, probably some of the more high-tech services; but routine and preventive care, a bit less than other countries," he added.
For Dr. McCanne, the number of deaths of uninsured people should be reason enough to support universal care for all.
"We're all still kind of shocked by the attacks of 9/11 and seeing two towers collapse and 3,000 productive lives lost, but two months after that, 3,000 more productive lives were lost because they didn't have health insurance," he argued. "Three months after that, every two months since 9/11, we've repeated the tragic loss of 3,000 lives and our administration and Congress does nothing about it."