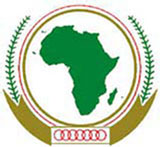 Khartoum, Sudan (PANA) – The sixth ordinary session of the African Union (AU) summit opened in Khartoum on Monday, with African leaders expressing resolve to foster peace and economic development in the continent.
The summit is expected to discuss, among other issues, the idea of a United States of Africa, a common passport, an African stock exchange based either in Egypt or South Africa, and designate 2007 as the year of African football.
AU Commission chairman Alpha Konare, said an African a forgery-proof passport will be introduced this year to help reduce the immigration problems encountered by African travelers in and outside the continent.
Apart from the passport, Konare said that the Pan African television pioneered by Egypt, would also become a reality as an AU project to help project and build a better image of Africa.
On his part, AU chairman Olusegun Obasanjo said although the developments in eastern Sudan and in the Chad-Sudan border feud were not very encouraging, Africa had recorded some great achievements in the area of peace, especially in Guinea-Bissau, Togo, Burundi, Liberia and Cote d'Ivoire.
During their two-day meeting, the leaders also are expected to ratify the election of judges to the African Human and People's Rights Court.
Other proposals include the creation of an oil fund to help less endowed African states to cope with the ever rising oil prices.
The lifting of trade and customs barriers as well as the creation of continental ministries on defense, foreign affairs and telecommunications, among others, will be tackled during the summit.
In addition, the meeting is expected to elect a new chair to replace Obasanjo whose tenure has been characterized by active diplomacy, especially in the initiation of peace talks between rebels of the western Sudan region of Darfur and the government.
The summit observed a minute of silence in memory of Sudanese First Vice President John Garang, who also was leader of the Sudan People's Liberation Movement/Army when he died mid-last year in a plane crash while on his way home after a meeting with Ugandan President Yoweri Museveni.
The AU chair also welcomed new faces to the summit, which included Presidents Jakaya Kikwete of Tanzania, Faure Gnassingbe of Togo, Guinea Bissau's Joao Bernardo "Nino" Vieira, Burundi's Pierre Nkurunziza and Liberia's Ellen Johnson-Sirleaf who missed the opening session to attend the opening of her parliament in Monrovia.